Washington College Athletics Celebrates Title IX at 50
The landmark federal law was signed June 23, 1972, opening the door to dramatic growth in women's sports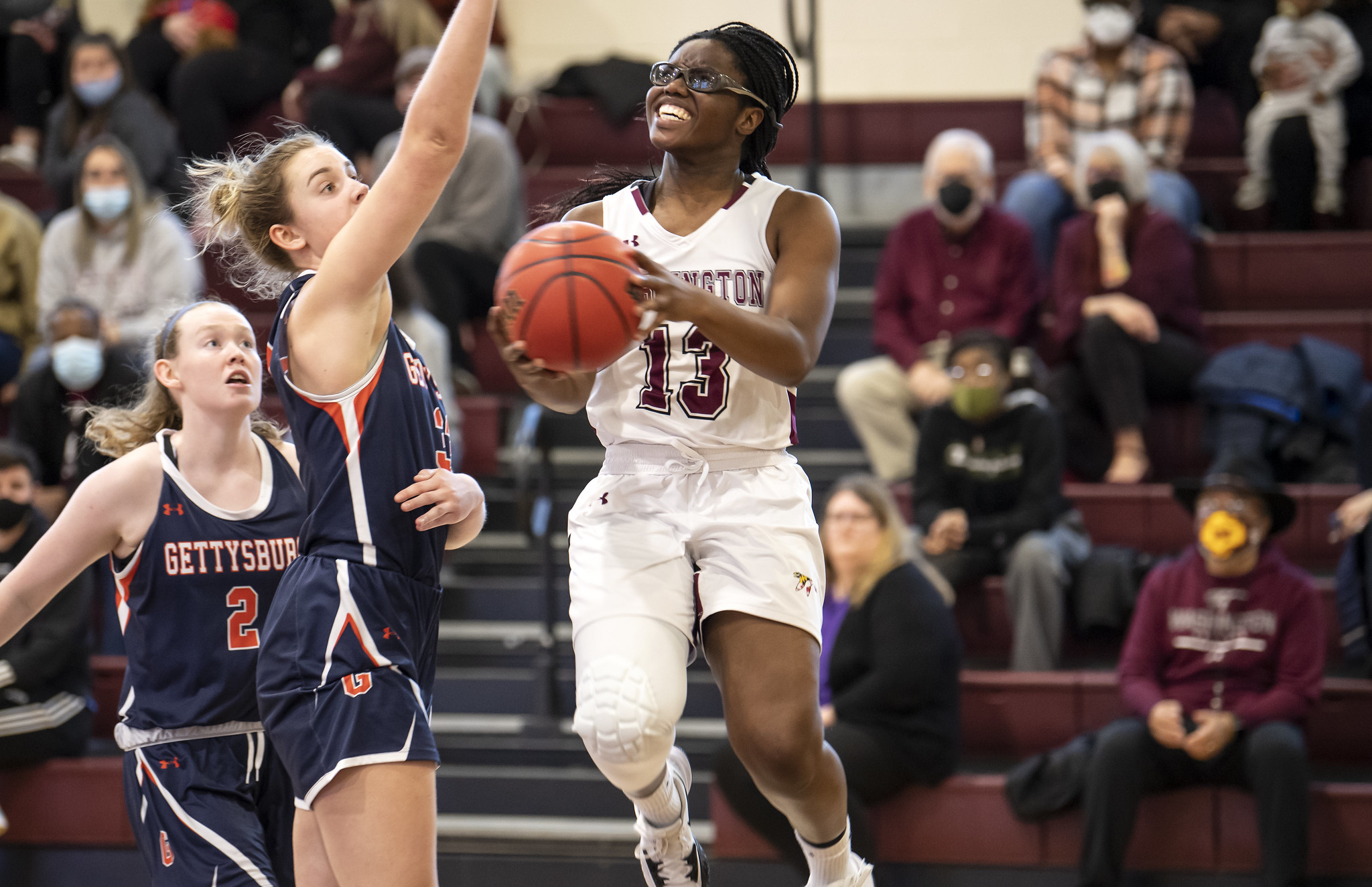 Washington College Athletics begins its Title IX at 50 celebration today on the anniversary of the landmark federal law signed in 1972 that prohibits gender discrimination in educational programs and activities receiving federal financial assistance.
Title IX is part of the Education Amendments of 1972 and was signed into law June 23. It states, "No person in the United States shall, on the basis of sex, be excluded from participation in, be denied the benefits of, or be subjected to discrimination under any education program or activity receiving Federal financial assistance."
"With the signing of this historic law 50 years ago, Title IX opened the door for dramatic growth in sports opportunities for girls and women," said WC Associate Vice President and Director of Athletics Thad Moore. "We take great pride in offering a first-class experience to the women who wear the Shorewomen uniform, and over the course of this year, we plan to honor and recognize the people who helped us get where we are today."
Penny J. Fall played an integral role in physical education instruction and the development of women's athletics at Washington College from 1969 to 2001. With sole responsibility for women's athletic training, equipment and game management, and scheduling, Fall worked hard to build the women's athletic program from the intramural level into a competitive intercollegiate power. Her persistence pre- and post- Title IX ensured that today's women athletes can expect attention and resources equal to those of the men's athletic programs and strengthened the College's commitment to equity for all.
Fall was known for devoting many long hours not just to coaching and recruiting, but also to driving vans, ordering equipment, and administering the program, sometimes almost singlehandedly. She was similarly formidable within the community. Around 1980, she became the first female member of the Kent-Queen Anne's Rescue Squad. By the time of her death in a car accident in December 2001, Washington College went from having no women's varsity sports teams to 10 such teams, with more than 180 female student-athletes participating. As Jim Siemens wrote in "Athey's Field," "She saw inequity as injustice, and she was vigilant in her efforts to see woman's sports flourish."
In recognition of Fall's extraordinary contributions to women's athletics at Washington College, Cain Gymnasium was renamed Penny J. Fall Gymnasium on April 24, 2021.
The NCAA will also host programs, tributes and other activities through spring 2023, alongside member schools who also are recognizing the anniversary. The efforts will culminate at the 2023 Women's Final Four in Dallas, where Divisions I, II and III will hold their basketball championships.
Amy Wilson, managing director in the NCAA office of inclusion, briefly outlined national office plans during a Convention education session, "Title IX Approaches 50 Years: Striving for Gender Equity in Intercollegiate Athletics." Wilson discussed how Title IX has provided education and athletic opportunities for women since its inception and added that the national office assembled a Title IX at 50 working group that meets to develop celebratory plans and ways to educate and highlight the continued progress on equity.
"Title IX is turning 50 years old, and we are taking this opportunity to celebrate, motivate, encourage and support women and everyone engaged in improving equity for all," Wilson said. "While progress is being made across intercollegiate athletics, including with our championships, the journey is not over."
--Story Courtesy of the Washington College Athletics Department