Washington College remembers Toni Morrison, who visited campus in 1987 to receive the first Washington College Literary Award and to read from the galleys of her newest work, "Beloved," which would win the Pulitzer Prize.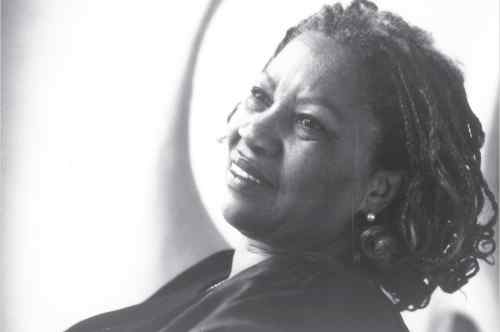 Toni Morrison, who in March 1987 came to Washington College to receive the College's first Literary Award and read from the galleys of her soon-to-be-published novel "Beloved," has died.
Morrison, who went on to win the Nobel Prize in Literature and, in 1988, the Pulitzer Prize for "Beloved," was 88 when she died on Monday of complications of pneumonia.
Among the many literary luminaries who have visited Washington College's campus and its Rose O' Neill Literary House, few hold such sway as Morrison, whom The New York Times called "a towering novelist of the black experience." Even now, rarely does a year go by when at least one of the finalists for the Sophie Kerr Prize doesn't note Morrison as an influence.
Her visit to the campus began with a colloquium, "Black Women in America," which drew an audience of 200 students, faculty, and local residents. Speaking about black female writers of that time, she noted that they "don't write about white men … they do not find white male consciousness, presence, or place of sufficient literary interest. That's interesting, because what it means is they have claimed the rest of the world. The territory available becomes wide open."
She described how she worked "to record faithfully the life of the people who were interesting to me—to tear away the veil. The territory then is not just wider, but also deeper."
Later, upon accepting the Washington College Literary Award—sponsored by the Sophie Kerr Committee "on occasion to someone of considerable stature in the literary world"—Morrison riveted the audience in the Norman James Theater while reading from the just-delivered bound galleys of "Beloved." A survey of writers and literary critics conducted by The New York Times later recognized the book as among the best works of American fiction in the past quarter-century, and Time magazine named it among the best 100 English-language novels from 1923 to 2005.