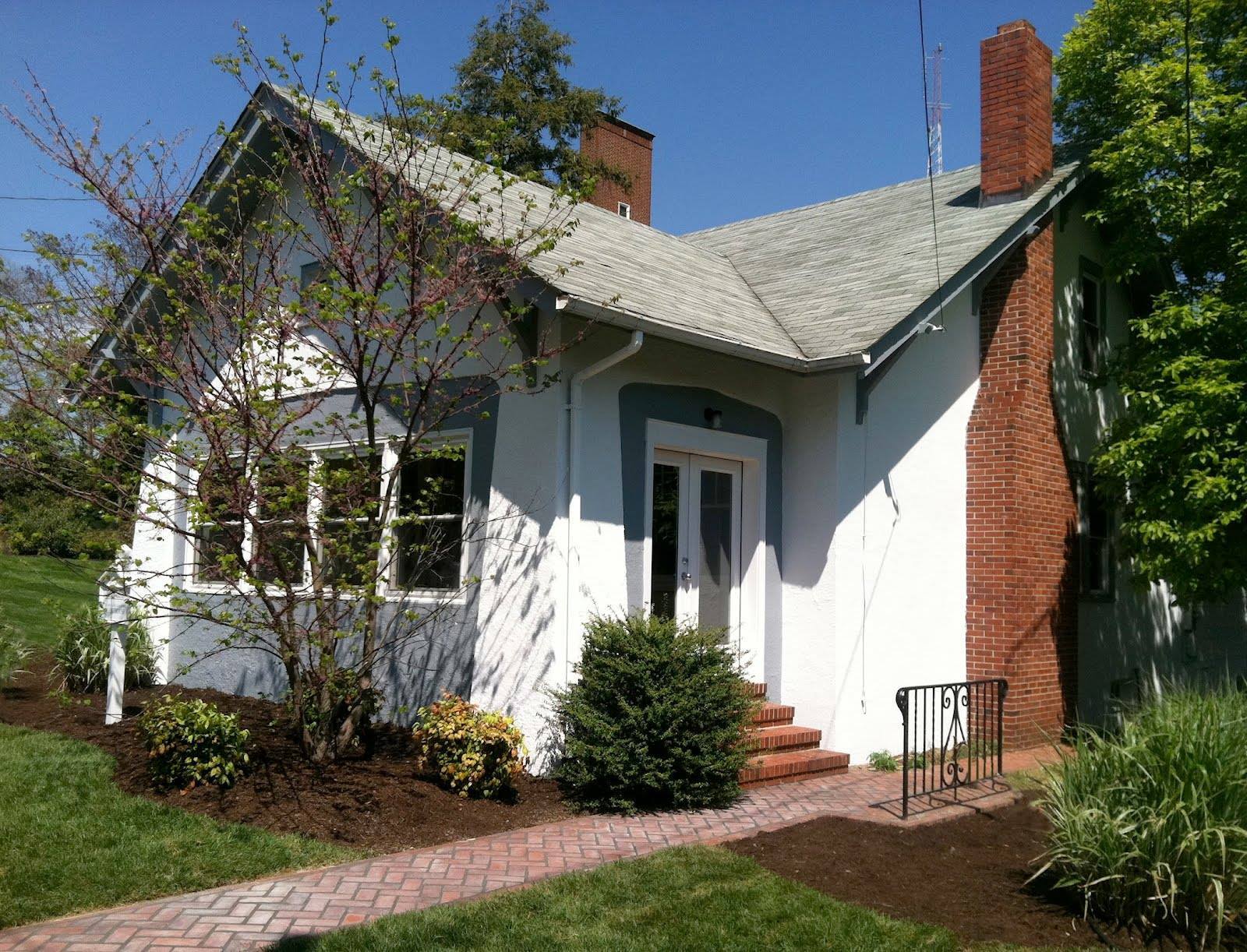 Giving

Hillel House
Hillel House
The Roy P. and Nan Ans Hillel House is the center of Jewish life at Washington College. It is the home of Washington College Hillel and serves as the hub for student life and academic departments to offer lectures and programs that are of specific interest to our Jewish students and the community broadly.
Washington College Hillel is a student-run organization and an affiliate of Hillel International, the foundation for Jewish campus life at colleges and universities.
Hillel House, located at 313 Washington Ave., is adjacent to the College's main academic campus and has a large Kosher kitchen for meal preparation and Shabbath dinners. The Hillel House also has large gathering spaces for lectures and student activities.
History and Dedication
Under the leadership of former College President Mitchell B. Reiss and a specially appointed fundraising committee, Washington College created a Hillel House on campus to support a growing and vibrant community of Jewish students.
Read Mitchell Reiss' interview with ReformJudaism.org.
Hillel House was dedicated on April 27, 2012 (video).
Campaign for Hillel
Spanning seven decades of alumni and the Chestertown Havurah, the Campaign for Hillel created and established the Hillel House on the Washington College campus, ensuring that current and future generations of students, faculty, staff, parents, alumni, and friends would have a place to gather and enjoy vibrant programming and activities that celebrate Jewish life. In addition to providing the Roy P. and Nan Ans Hillel House, the campaign and its donors provided for and continue to fund a sustaining endowment for Washington College Hillel. This endowment is critical to the support of ongoing activities, programs, and lectures connected with the Hillel and the Hillel House.
Washington College is extraordinarily grateful to all donors who helped to establish and continue to support this important component of student life.
Support Hillel
Washington College is always seeking opportunities to expand the programming and offerings of the Hillel House. Your support is important to the vitality of Jewish life on the Washington College campus and the experience of our students. If you have not already supported this project or the endowment, please consider what you can do to help. Susie Chase, vice president for Advancement and Alumni Relations, will be happy to talk with you about a gift at any time. She can be reached by phone at 800-422-1782, ext. 7811, or by email at schase2@washcoll.edu. In the meantime, please know how grateful we are for your interest in Hillel at Washington College.
"Thank you" to all donors to the Hillel House and endowment:
Roy P. Ans '63, M.D., Chair
Jonathan Bookbinder '10
Beth Kahn Leaman '73
Peter Maller '90
Mark Schulman '67, Ph.D.
Anonymous
Linda '68 and Steven Cades P'03
Margie and Mickey Elsberg
Kerry and Gary Grant
Charles Lerner P'04 '05
Fran and Michael Peimer
Barbara and Bert Rein
Jeanne and Nathan Smith
Sybil and Steven Wolin
Joanne and Bruce Zappin
Mark Zwanger and Malcolm Kram
Kenneth Alexander '63
Anonymous
Colin Alter
Nan and Roy Ans '63
Ginger and David Ansell P'14
Doris and Chester Babat '62
Phylis Blumberg '72
Larry and Carole Blumenfeld '64
Arlene and Richard Bookbinder P'10
Jonathan Bookbinder '10
Sheila Charkatz
Calvin Coursey P'05
Billie Dodge P'01 '02
John Ellis
Kay Enokido and Tom Crouse '59
Nina and Barry Frankel '60
Phillip Farfel and Clare Siegel P'13
Fidelity Charitable Gift Fund
Jamie '01 and Joseph Fraunhoffer
Dr. Michael Frey '94
Ronald Friedman
Brian Gimelson '92
Harold and Sheilah Ginsburg
Nancy Glube and Howard Levenberg'52
Dr. Larry Golub '63
Dr. and Mrs. Owen Grush P'96
Mendel Heilig '51
Charles Hilberg III '12
Alexander Hoffman '11
Susan and David Honigstock '63
Gary and Kathryn Horlick P'11
Pat Ingersoll '71P'74
Wendy and Larry Israelite '74
Jewish Federation of Greater Atlanta
Elizabeth Kahn P'73
Ruth and Ryan Kelty
Patricia and Samuel Krupsaw P'14
Ilaine '95 and Kenneth Larrivee
Beth Kahn Leaman '73 and Dino Talmona
Phillip and Daniele LeBel '64
Beverly Lennon '63
Susan and Stephen Levine '63
Lincoln Financial Foundation
Loraine Lobe
Trisha and Peter Maller '90
Peter Maller and Associates
Beth Malmquist
Ann and Donald McColl
Jacqueline and Warren Milberg '62
Gay and John Miller '64
Louis Rappaport '64
Elisabeth and Mitchell Reiss
Dr. Peter Rosen '68
Cathy and Emil Samuels P'16
Jeffery Scherr
Rebecca and Edward Shulman '71
Judy Copeland and Mark Shulman '67
Hal Shear '64
Drs. Jeffrey and Amorita Snow P'15
Ralph Thornton '40
Roberta and Stephen Wyman '63 '62