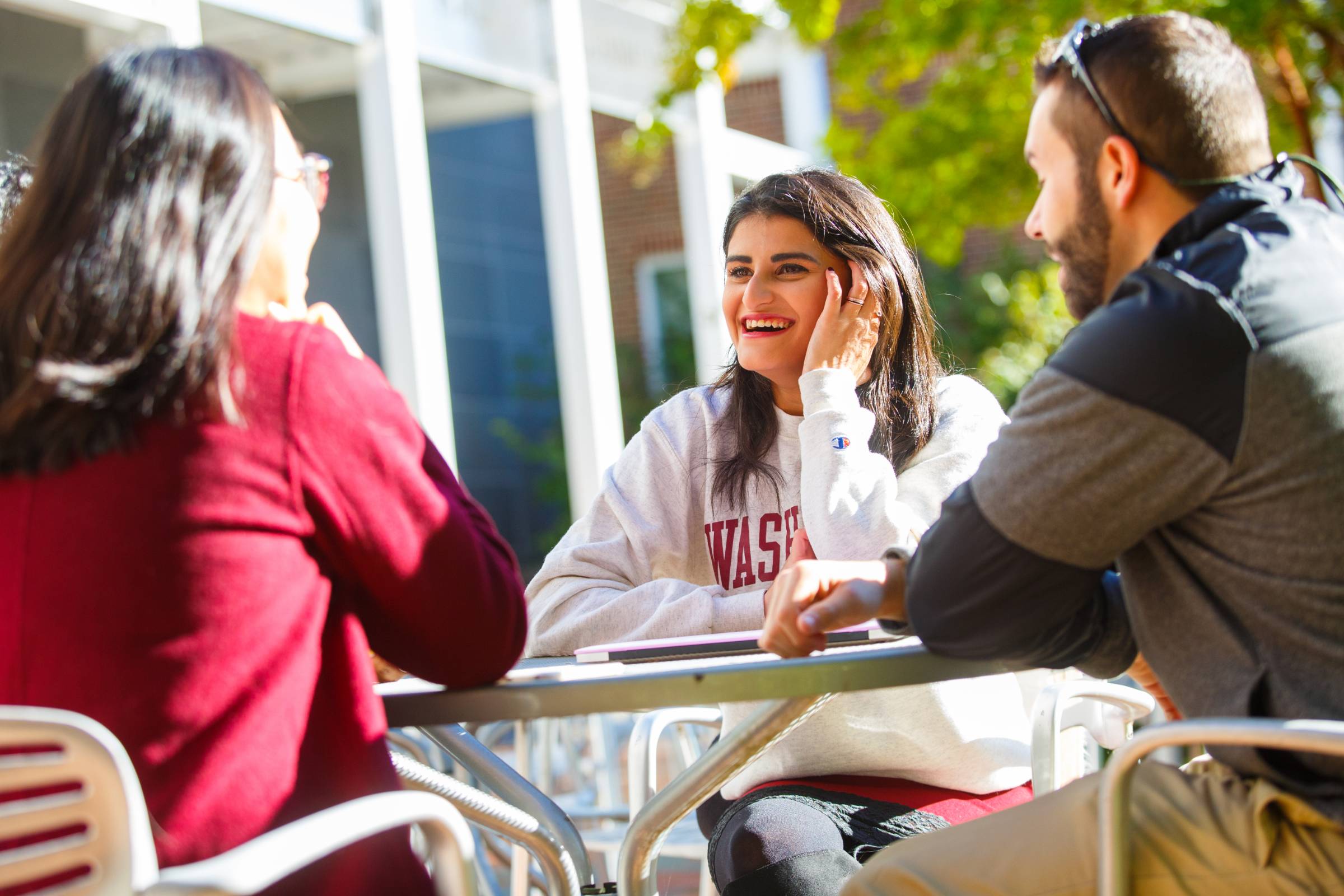 AdmissionsFinancial Aid

Types of Aid
Types of Aid
There are many different types of financial aid. Let our team work with you to match you to the aid that is right for you and your family.
FAFSA Application Procedures and Deadlines
Free Application for Federal Student Aid (FAFSA)
Washington College code #002108
The FAFSA is used to collect financial information needed to determine a student's eligibility for federal aid (Federal Pell, Federal Supplemental Education Opportunity Grant (SEOG), Federal Work-Study (FWS), Federal William D. Ford Direct Loans). To be considered for maximum federal, state, and College financial aid, the FAFSA should be completed by the deadline listed below. Students who file the FAFSA after the printed deadline will be processed in the order received and, if eligible, funded to the extent permitted by the availability of remaining funds.
New students for Fall 2023 will be notified of financial aid decisions on a rolling basis beginning early in December
Free Application for Federal Student Aid (FAFSA)
Washington College code #002108
Students currently receiving assistance under the Federal Student Aid Programs (Pell Grant, SEOG, Direct Ford Loan, Parent PLUS loan, Work Study), the Maryland Educational Assistance Grant and Guaranteed Access Grant Programs, or the Washington College Need-Based Tuition Grant Program must complete the FAFSA each year. Since these awards are based on financial need, demonstrated need must be determined each year.
Please Note: In the event that there has been a significant change in family information reported on the FAFSA, or if the FAFSA is selected for federal verification by the U.S. Department of Education, additional documentation will be required. Students will be notified if additional information is needed.
Students who received no financial assistance during the fall semester, but who wish to be considered for need-based aid during the spring term, must file the FAFSA no later than November 1. Spring term awards are based upon the availability of funds as well as demonstrated need and academic achievement.
Upper class award notices are sent to returning students in June after the completion of spring semester courses.