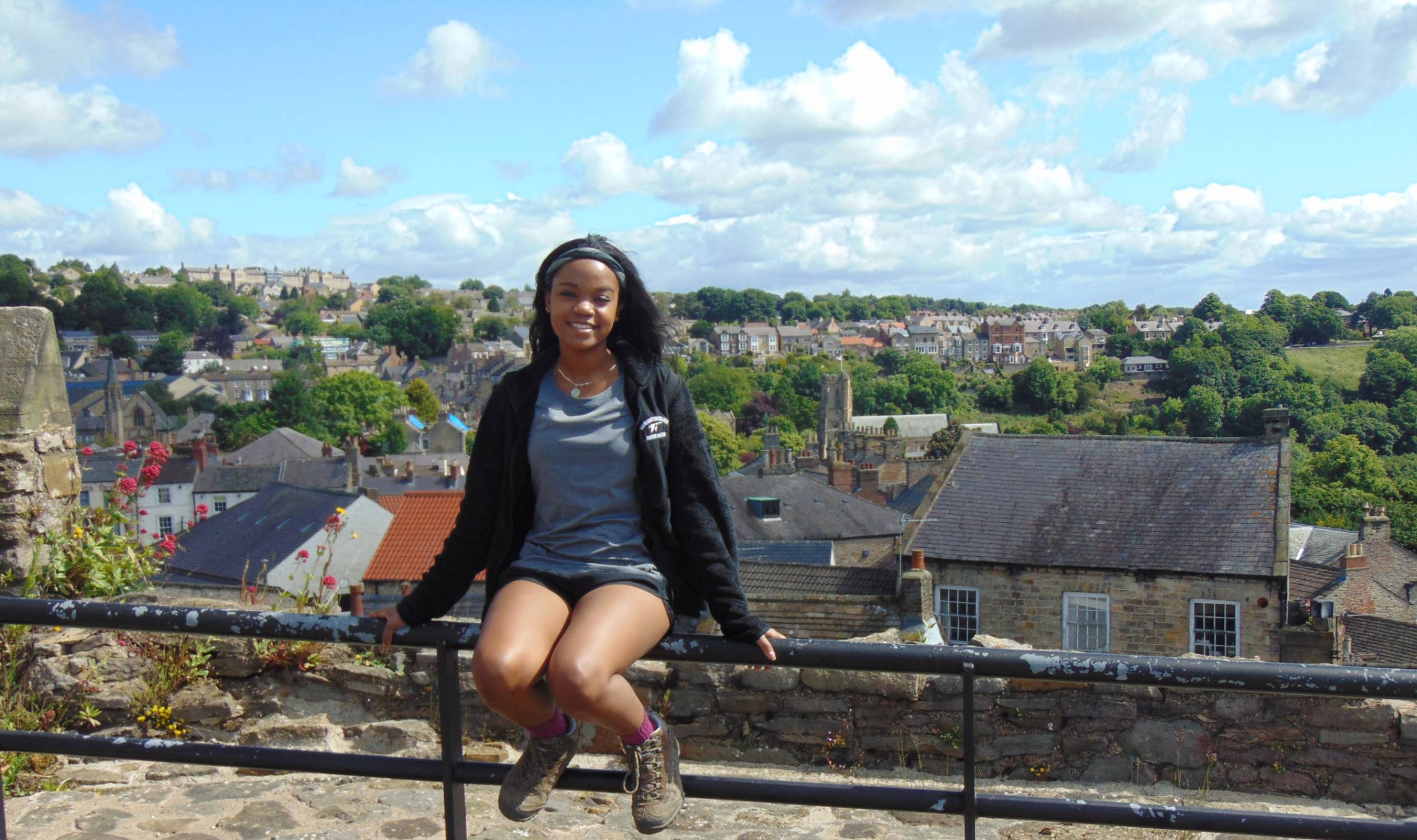 April 13, 1939 - August 30, 2013
The 1995 Nobel Prize winner in literature grew up as a country boy living in County Derry in Northern Ireland. During his upbringing, he witnessed American soldiers preparing maneuvers for the Invasion of Normandy in 1944 on the local fields. Consequently, Heaney posed himself as a consciousness teetering between "history and ignorance" in much of his poetry.
In the mid-1960s, Heaney's poems became popular as a result of his identification with the "Northern School" of Irish writing. His poems focus on his surroundings—particularly Northern Ireland—and his profound observations of everyday existence. Despite the significance of Heaney's homeland in his poetry, his work speaks universally to audiences all across the world.
In addition to his poetry, his essays and plays have been greeted with critical acclaim. In fact, his writing receives credit as initiating the re-examination of Thomas Hardy during the 1950s and '60s.
He published his latest collection of poems, District and Circle, in 2007.
Check out:
Death of a Naturalist, Door into the Dark, Wintering Out, North, Field Work, Preoccupations, The Rattle Bag (editor, with Ted Hughes), The Haw Lantern, New Selected Poems 1966-1987, The School Bag (editor, with Ted Hughes), Opened Ground: Poems 1966-1996, Beowulf, a New Verse Translation, District and Circle
July 30, 1818 - December 19, 1848
Emily Brontë turned a few heads with the publication of Wuthering Heights in 1847. Critiqued violently for its overt sexual passion, the novel's female authorship also stunned her nineteenth century audience who held rigid notions concerning gender.
Corresponding to such notions, Emily Brontë defied typical female behavior. Raised in Haworth, she wandered the moors both day and night- a very unusual venture for girls of the time. During her wanderings, she fell in love with the wondrous landscape and filtered the intensity of the natural world into her writing.
Incredibly shy, Emily struggled among society. After traveling to Brussels with her eldest sister, Charlotte, to study at the Pennsionnat Heger, she became homesick and yearned to be back in Haworth.
Shortly upon her return, she began writing her infamous novel as well as a series of poems that later appeared in the Poems of Currer, Ellis, and Acton Bell, the Bronte sisters' joint literary endeavor of 1846.
Less than a year after the publication of Wuthering Heights, Emily died from a cold she caught at her brother's funeral.
Check out:
Wuthering Heights, Poem by Emily Jane Bronte, Remembrance, No Coward Soul is Mine, Enough of Thought, Philosopher, Sympathy, A Death-Scene
April 21, 1816 - March 31, 1855
Most famous for Jane Eyre, Charlotte Brontë revolutionized English literature during the nineteenth century through the depiction of Jane, her shockingly independent female protagonist. Like Jane, Charlotte faced the brunt of society as a female intellectual and struggled for success in the male-dominated literary sphere.
A voracious reader, she looked to Sir Walter Scott, William Wordsworth, and Lord George Gordon Byron for inspiration. The natural environment of the moors of Haworth also played an invaluable role to her writings. As a young girl, she roamed the moors with her brother Branwell and sisters- Emily and Anne of literary fame—and developed a profound appreciation for Haworth's dark beauty. At a young age, the children created the imaginary kingdoms of Angria and Gondal and chronicled their musings in thumb size books.
In 1846, Charlotte published a joint collection of her poems with Emily and Anne under her pseudonym of Currer Bell. Although the book sold a mere two copies, it received favorable reviews and set her sights on future publication. In 1847, she published Jane Eyre and, by her death in 1854, she saw both Shirley and Villette in print.
Check out:
Jane Eyre, Shirley, Villette, The Professor
October 21, 1772 - July 25, 1834
Along with Wordsworth, Samuel Taylor Coleridge receives credit as the founder of the Romantic Movement in English literature with the publication of Lyrical Ballads in 1798. Their masterpiece opens with Coleridge's "Rime of the Ancient Mariner," an acclaimed lyric that relays the supernatural events experienced by a mariner.
Although several of Coleridge's chef d'ouevres- including "Christabel" and "Kubla Khan"- feature supernatural elements, his work roots itself in the romantic tradition of offering a unique perspective on the natural world.
In addition to his success as a poet, he held many jobs throughout his life. He worked for the English government in Malta; published as a journalist in London; and wrote plays, philosophy, literary criticism, political analysis, theology, and translations.
Despite his talent, he struggled with neuralgic and rheumatic pains, which led to his use of opium. During his use of this highly addictive drug, he led a boisterous life comparable to a modern day rock star. He found solace eventually at the home of Wordsworth at Allan Bank in Grasmere and later in the household of Dr. James Gillman in London, where Coleridge reveled in his legendary reputation among the younger Romantics.
In 1824, the Royal Society of English Literature elected him as a fellow. Ten years later, he passed away in Highgate
Check out:
About the Nightingale, Christabel, Dejection: An Ode, Kubla Khan, Love, The Rime of the Ancient Mariner, A Tombless Epitaph
April 7, 1770 - April 23, 1850
The life of William Wordsworth epitomizes the tremendous impact the natural world can play on a writer's imagination. Born in the Lake District, Wordsworth developed a deep admiration of the magnificent landscape of his home and formed a lifelong connection to nature. During his studies at Cambridge from 1787 to 1791, he escaped the hustle and bustle of city life frequently and returned to the countryside that stimulated his creativity.
At 21, he departed for a walking tour of revolutionary France and traveled throughout Switzerland- a life-altering event surfacing in his autobiographical poem, the Prelude. Soon after this venture, he stayed at a cottage in Dorset, where he met literary legends Samuel Taylor Coleridge and Robert Southey. Three years later, Wordsworth and Coleridge published Lyrical Ballads, the masterpiece marking the beginning of the Romantic Movement in English literature.
In addition to his close relationship with Coleridge, he spent a great deal of time with his sister Dorothy and moved with her into Dove Cottage in Grasmere in 1799. The brother and sister took daily walks, reveling in the wonders of the natural world. These walks sparked the writing of several poems, including his enigmatic "Lucy" poems.
Wordsworth settled with Dorothy, his wife Mary, and children at Rydall Mount in 1813. By this time, he had achieved renown as one of England's finest poets and succeeded Robert Southey as Poet Laureate in 1843. He passed away at the age of eighty during one of his country walks.
Check out:
Lines written in Early Spring, We are Seven, Expostulation and Reply, The Tables Turned, Lines written a few miles above Tintern Abbey, Home at Grasmere, Ode (There was a time), I wandered lonely as a cloud, The Prelude