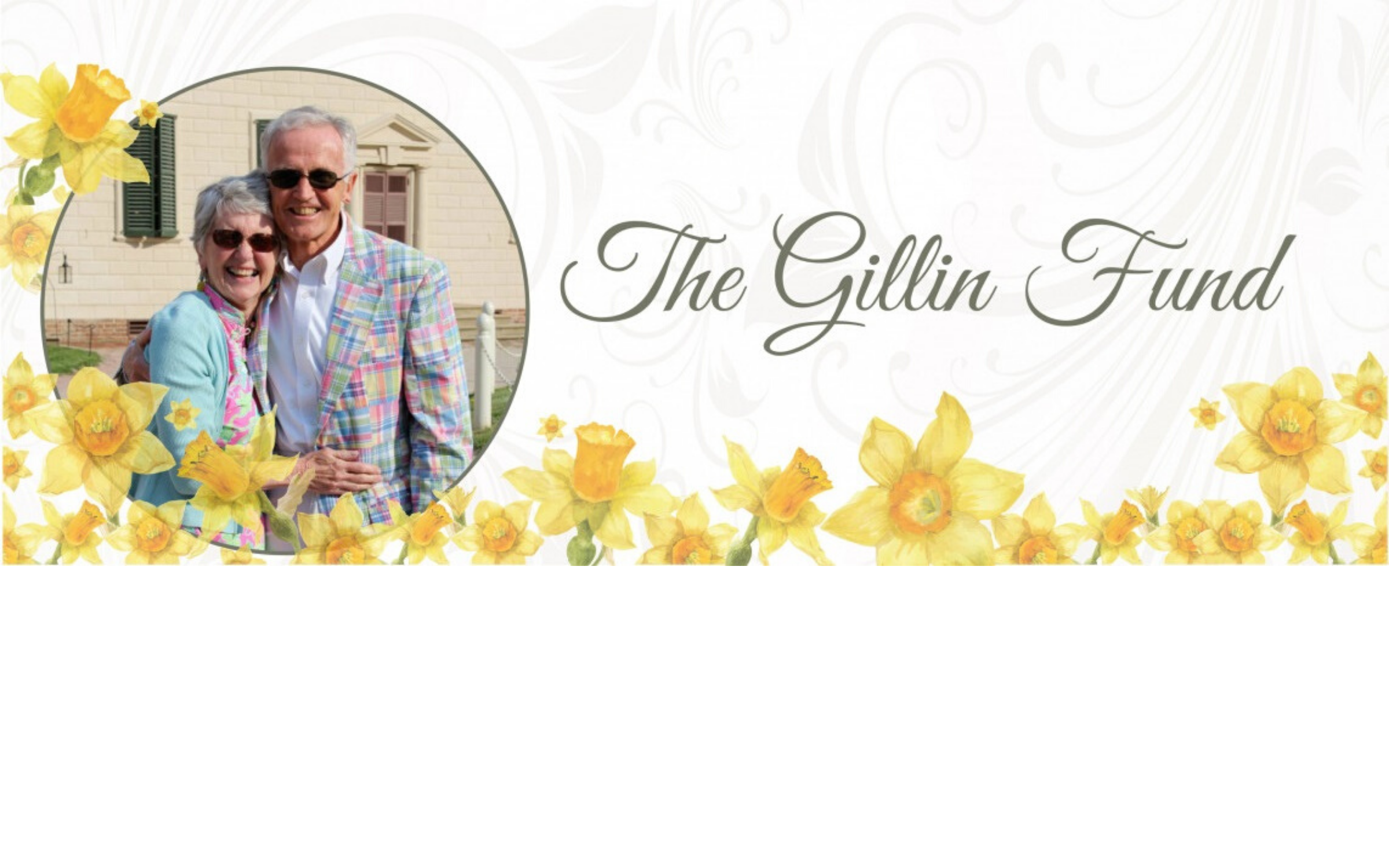 Giving

The Gillin Fund
The Gillin Fund
Honor the Gillin legacy at Washington College, and send future students to Kiplin Hall.
Professor Rich Gillin wrapped up a remarkable 46 years at WC with his last class in December. Your gift to the newly established Gillin Fund will pay tribute to all Professor and Mrs. Gillin have meant to the College community over decades and generate two scholarships annually: one to send a student with financial need on the trip to Kiplin Hall, and another to support an English/humanities major at WC. The Gillins have had an immeasurable impact on our College and beyond; now you can make your own impact on their behalf.
Find out how the Gillins brought their Kiplin Hall vision to life.