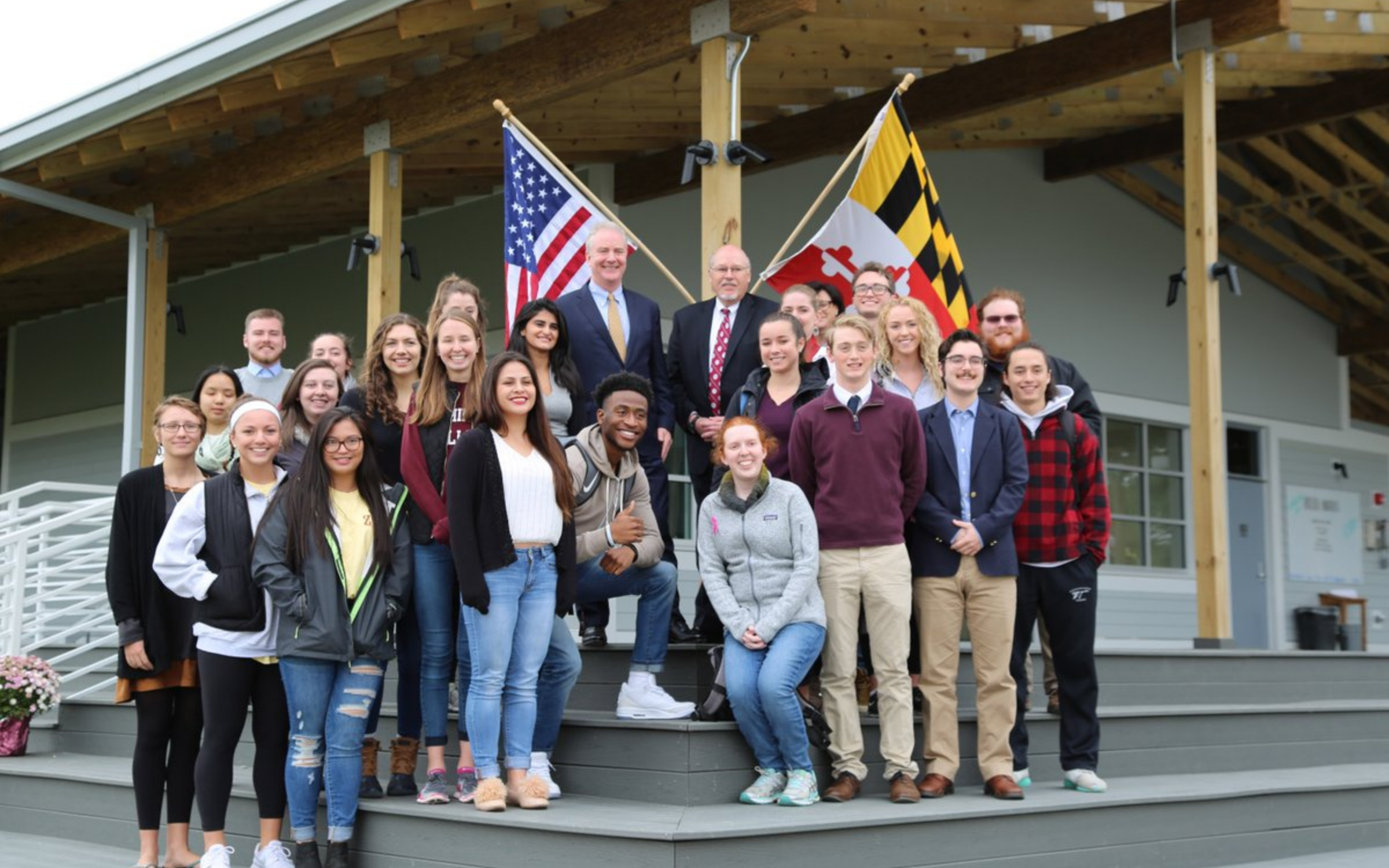 DepartmentsPolitical Science

Departmental Activities
Departmental Activities
The Political Science Department takes full advantage of the College's proximity to our nation's capital with field trips to visit government institutions such as Congress and the Supreme Court, international agencies like the World Bank and the International Monetary Fund, or to view special exhibits at one of the capital's many museums.
Departmental Activities
Our students are enthusiastic participants in extracurricular activities relating to politics, such as the Student Government Association, Amnesty International, the International Relations Club, the International Studies Council, College Democrats, College Republicans, the Maryland Student Legislature, various Model UN programs, and the student newspaper The Elm.
The political science department works closely with the Louis Goldstein Program in Public Affairs and the Institute for Religion, Politics and Culture, which offer a wide variety of co-curricular programming including symposia, field trips, academic enrichment, and even specialized off-campus study opportunities.
It also houses a chapter of Pi Sigma Alpha, the national honor society in political science, for students who have achieved an average grade of "B" or higher in three upper-level political science courses and who rank in the upper third of their class.