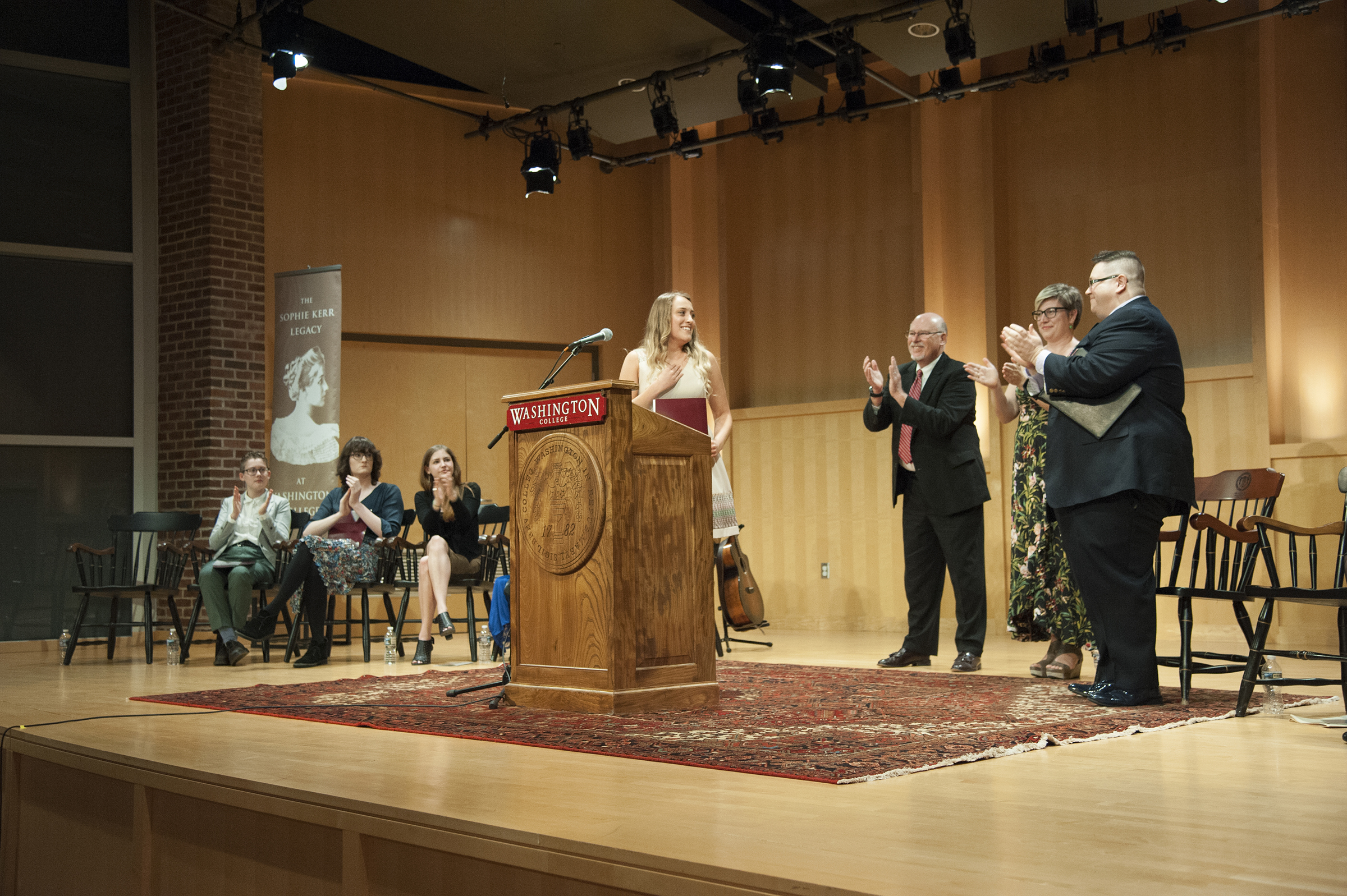 Study Abroad
Exchange Programs (Semester- and Year-Long)
English majors and minors fluent in a language taught at Washington College, such as French, German, Spanish, Italian, or Japanese, may be applicable for certain non-English-language exchange programs that may offer courses on English-language literature.
For students not fluent in another language, the Washington College exchange programs listed below have been known to offer English-language courses suited to English majors and minors (course availability may vary from semester to semester). Please check with Washington College's Office of International Programs for availability.
An Important Note:
In all cases, students must have the approval of the Washington College English Department Chair to receive credit towards the major or minor for any literature courses taken abroad (excepting the pre-approved joint program courses listed above and the Kiplin Hall summer course). It is the responsibility of the student to petition for and receive this approval before they depart for their study abroad program. Students may find the Office of International Program's course information and approval form here.
Africa
Asia
Australia
Europe
Middle East
Joint Programs
Courses offered internationally through Washington College joint-agreements:
320. Literature of London. London through the literature of Charles Dickens, Virginia Woolf, T.S. Eliot, George Orwell, and contemporary writers; developments in literary movements (Romanticism, Realism, Modernism) Offered in both fall and spring semesters. 3 credits.
321. Studies in the Drama. Special topics in author or authors, a type or types of drama, a period or theme. Emphasis is on the development, function, and continuing development of the theater in London. Variable content: may be repeated for credit. Offered in both fall and spring semesters. 3 credits.
Rhodes University in South Africa
322. English in Africa: West African Literature. This course offers, through the study of selected texts, an introduction to the modern literatures in English of sub-Saharan Africa, the theorization of colonial and postcolonial discourse, the politics of language, the question of African identity, and the relationship between art and social praxis.
323. English in Africa: East and Southern African Literature (See course description above.)