Departments

Education
Education
Together, faculty and students in the Department of Education engage in interdisciplinary inquiry of the processes and institutions by which societies socialize and educate their youth, an inquiry that is grounded in the liberal arts and enables students to become citizen-leaders and lifelong learners.
Program Features
Field work—early and often—in diverse locations
Multidisciplinary liberal arts foundation culminating in field-based, independent research study
Can lead to teacher certification (by program application) and includes a 100-day teaching internship
Join the Community
Whether your are completing a certification internship at a local school, teaching at a community arts center, or planting flowers in one of the many community gardens; you are learning while making a contribution to the community.
Travel to Belize
Manage summer educational programming at Crooked Tree Museum and Cultural Heritage Center. (LINK)
Internships
Observe, practice, and be mentored by professionals in the field.
What Distinguishes Our Program
Job Success
Every teacher certification candidate from the Class of 2018 has a full-time job in the field of education
Classroom Experience
Students have lots of opportunities for hands-on experiences in K-12 classrooms and informal learning spaces.
Environmental Education
WC is the only college in Maryland where students can become certified Environmental Science teachers.
Do You at Washington College
If the pandemic taught us anything, it's the incredible value of teachers. WC can help you find your path.
Elementary Teacher Certification
The Elementary Certification Program is made up of three required components: 1) completion of selected core courses in Humanities, Social Sciences, and Mathematics-Natural Sciences; 2) an academic major, usually in Human Development; 3) a required sequence of Education courses and field experiences.  The program leads to teaching certification in grades 1-6.
View Course Catalogue
Sample Courses
EDU 252: Educational Psychology
EDU 352: Reading Instruction & Assessment
EDU 414: Elementary Teaching Internship (full-time)
Secondary Teacher Certification
The Secondary Education Teacher Certification Program is for students interested in completing a teaching internship in a middle school or high school classroom and in pursuing teacher certification in one of the following areas: biology, business education, chemistry, computer science, English, environmental science, French, German, mathematics, physics, social studies, Spanish, theater, and art.

View Course Catalogue
Sample Courses
EDU 307: Literacy in the Content Area
EDU 330: Diversity & Inclusion
EDU 405: Secondary Teaching Internship (fulltime)
Non-Certification Major and Minor
The Education Department accommodates students who are interested in the theory and practice of human development through interdisciplinary studies in anthropology, education, psychology, and sociology; but not necessarily interested in seeking teacher certification during the four-year undergraduate experience. Options include the Human Development Major and a Secondary Education Minor.

View Course Catalogue
Sample Courses
ANT 215. Sex, Gender, and Culture
EDU 318. Cultural & Linguistic Diversity in Education
PSY 202. Lifespan Developmental Psychology
Student Opportunities
Available in private schools, museums, and outdoor education programs
Education honor society that recognizes outstanding students who plan to pursue educational careers
For the junior expected to make the most effective contribution to the field of public education
Rachel Scholz Leadership Award
Seán O' Connor Teaching Award
The Education Department Award
View All Stories
Kelly Young
Class of 2020 • Severna Park, Maryland
MAJORS
Human Development
Theatre
Learn by Doing
Lourie Center for Children's Social & Emotional Wellness
Radcliffe Creek School
EXTRACURRICULAR ACTIVITIES
Read Kelly's Story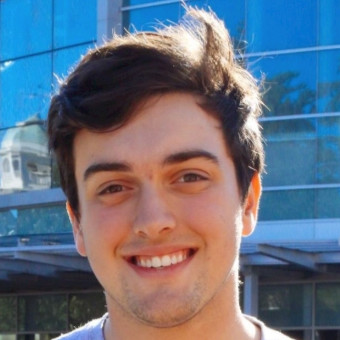 View All Stories
Colin Levi
Class of 2020 • Annapolis, Maryland
MAJORS
Hispanic Studies
Communication & Media Studies
MINOR
Secondary Education with teacher certification
LEARN BY DOING
International Field Experience in Belize
Student Teaching in QACHS
SUPPORT FROM DONOR PROGRAM
Read Colin's Story
View All Stories
Kayla Zapcic
Class of 2021 • Lancaster, Pennsylvania
LEARN BY DOING
Internship, Sudlersville Elementary School
Sports Writer, The Elm
EXTRACURRICULAR ACTIVITIES
Read Kayla's Story