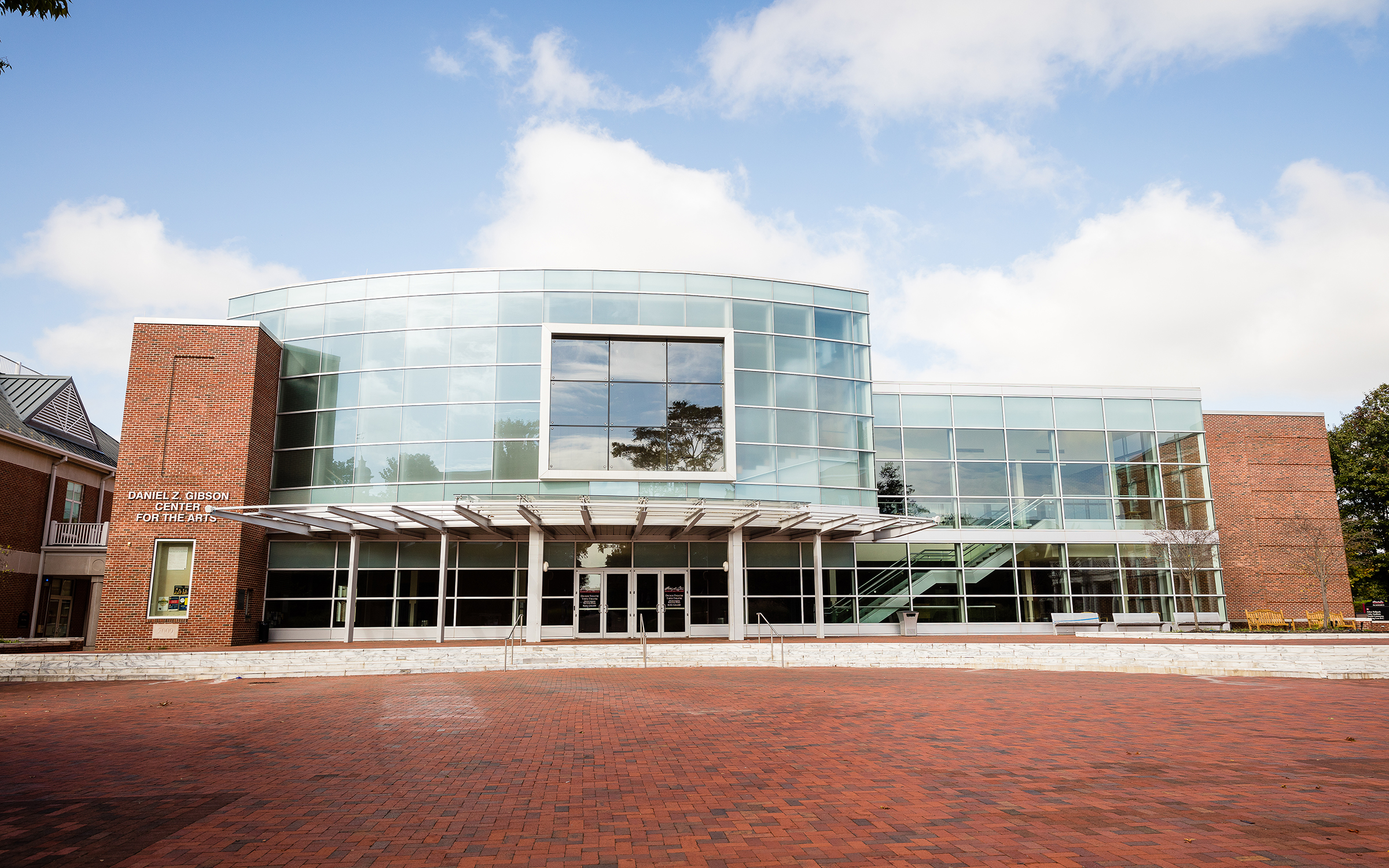 The Daniel Z. Gibson Center for the Arts places the arts at the heart of the liberal arts experience and as a cultural center for Maryland's Eastern Shore.
There are two performance spaces of human scale and functional design—a 200-seat music recital hall and an experimental theatre seating 150—each accessed through a common glassed lobby that overlooks Martha Washington Square.
In addition to the entrance at Martha Washington Square, visitors can enter the Center through a covered rear entrance adjacent to a guest parking lot. The Tipson Terrace, forming the front facade, is the perfect backdrop for impromptu outdoor performances.