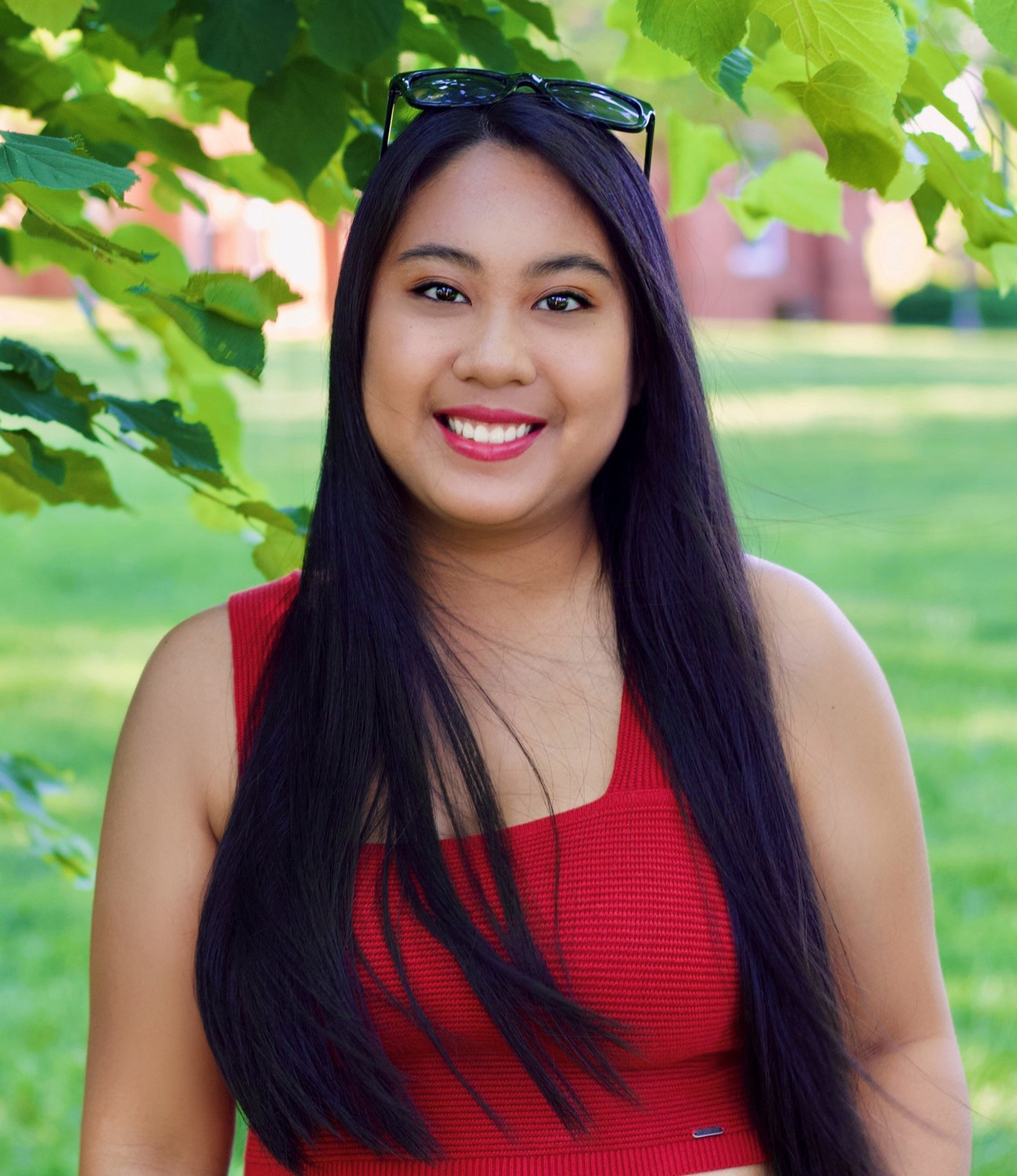 MAJORS & MINORS
Communication & Media Studies
Arts Management & Entrepreneurship • Journalism, Editing & Publishing
LEARN BY DOING
National Homefront Project
Archivist & Multimedia Production
EXTRACURRICULAR ACTIVITIES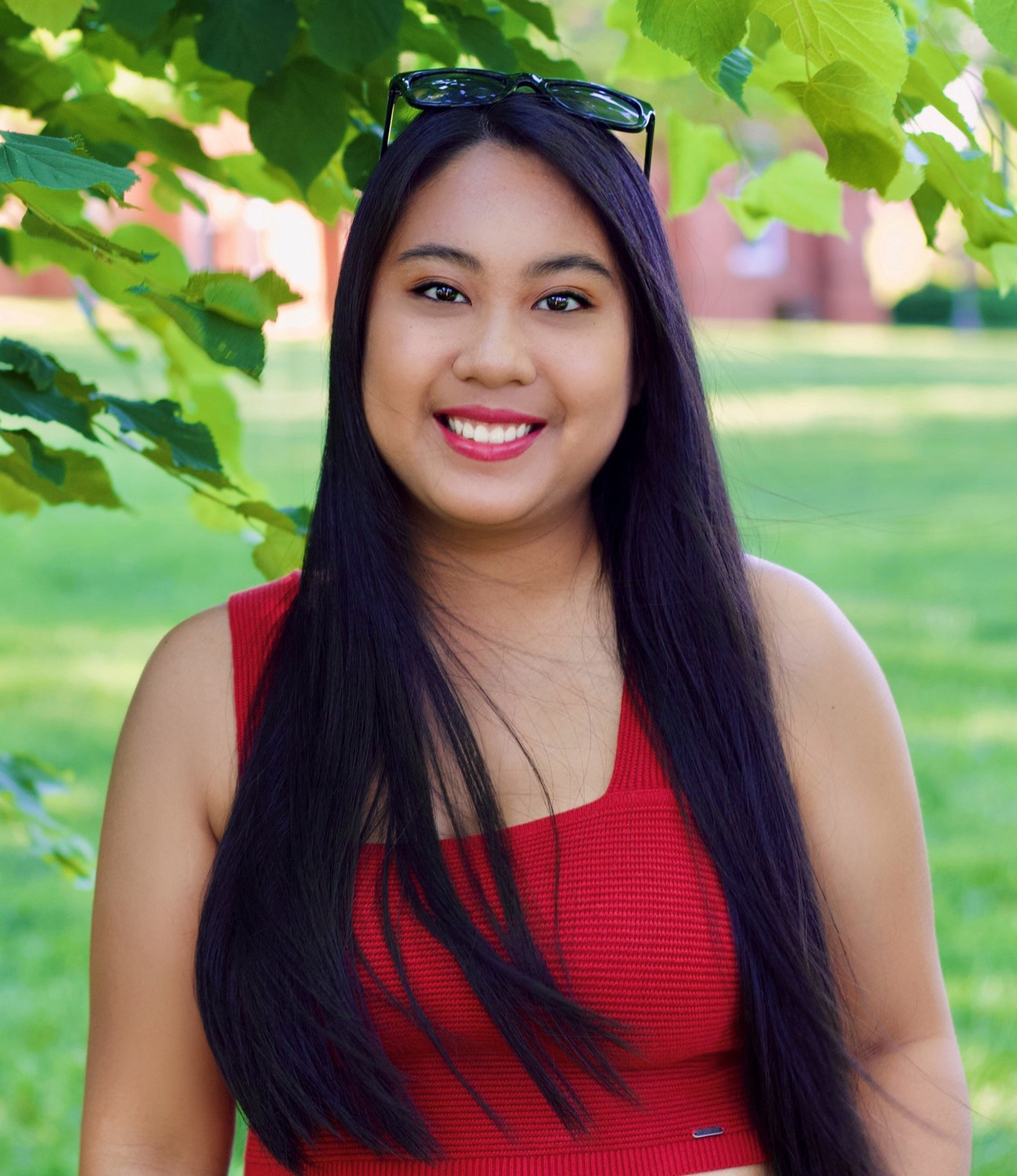 Telling the Story
Trish Rana
Class of 2021 • Pasadena, Maryland
MAJORS & MINORS
Communication & Media Studies
Arts Management & Entrepreneurship • Journalism, Editing & Publishing
LEARN BY DOING
Archivist & Multimedia Production
EXTRACURRICULAR ACTIVITIES
When Trish Rana learned that Washington College offered a program in Communication and Media Studies, she was instantly smitten with the place. The program provides her the latitude to think and talk about topics of importance to her, to hone her writing skills, and to consider how she can bring those skills to bear in a humanitarian effort to help others who have been marginalized.
As a college of the liberal arts and sciences, she realized, it would also provide a broader foundation than the film program at a large urban university she originally considered. She has fulfilled that expectation with a series of experiences including oral history projects, writing, marketing, and business classes. And this summer, she'll have the opportunity to work with filmmakers in the industry during a two-week seminar in Spain—a course developed by Alicia Kozma, Assistant Professor of Communication and Media Studies.
"Being in her classes has been a thrill," Trish exclaims. "She's very personable and approachable. I feel very comfortable in that space. And the topics we delved into made me think about things differently. It made me less judgmental of other people."
Trish, who grew up in the Philippines, was used to seeing economic disparities in Manila. She was surprised to see that some populations in the United States also go without those basic necessities. She believes that's a change she can bring about by using her communication skills in the non-profit sector.
Trish's Four Year Plan
Year 1
Best Feeling
That First A
The professor's comments on her first draft paper for her first-year seminar titled Trash, Consumption, and Disposal were "super harsh," Trina recalls, but the rewriting process helped her develop her skills and her confidence as a writer. After clearly articulating the detrimental effects of sunscreen on the environment, she ended up getting an A in the class.
Year 2
Learning by Doing
National Homefront Project
A big fan of StoryCorps in high school, Trish gravitated to the Starr Center's National Homefront Project, which collected the oral histories of local citizens who remember living through the hardships and sacrifices of daily life at home during World War II.
Year 3
Learning by Doing
Starr Center Multimedia Production Team
Trish began working at the Starr Center for the Study of the American Experience as an archivist intern. She's now part of the multimedia production team responsible for photographing, recording, publicizing, and archiving Starr Center events. "Our goal to increase followers on Instagram and Twitter, and to host more tabling events at Admission Open Houses."
Year 4
Looking Forward To
Travel to Spain
Born in the Philippines, Trish lived in Australia and Los Angeles before she and her family settled in Maryland, but she has never traveled in Europe. She'll have that opportunity next summer, when the Communication & Media Studies program hosts its first summer abroad trip to Spain.