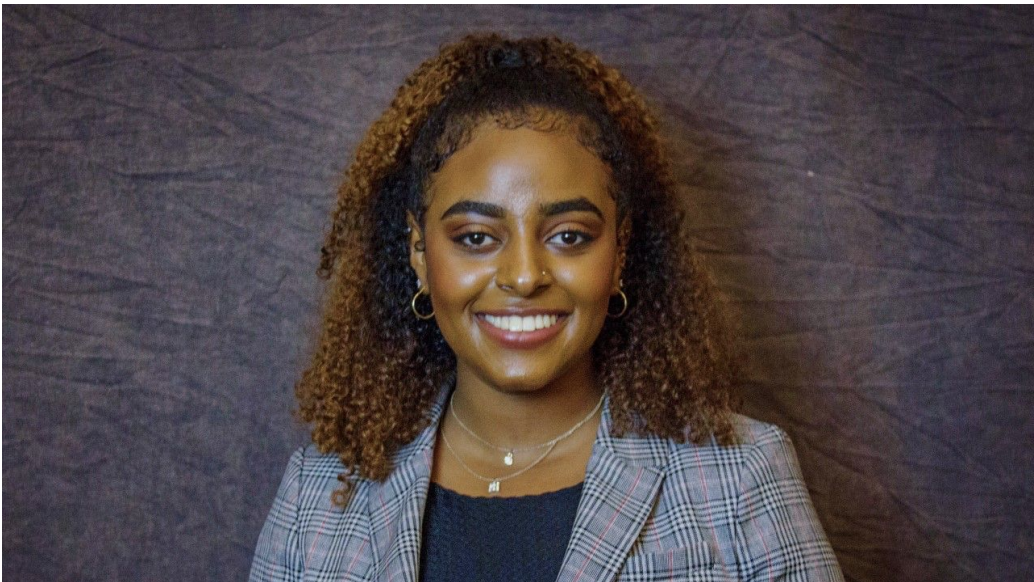 LEARN BY DOING
InOutSource Consulting--Philadelphia, PA
Corbin Advisors Capital Markets Intern
EXTRACURRICULAR ACTIVITIES
Student Government Association
Model United Nations
DONOR ICON TEST
Resident Assistant
Career Ambassador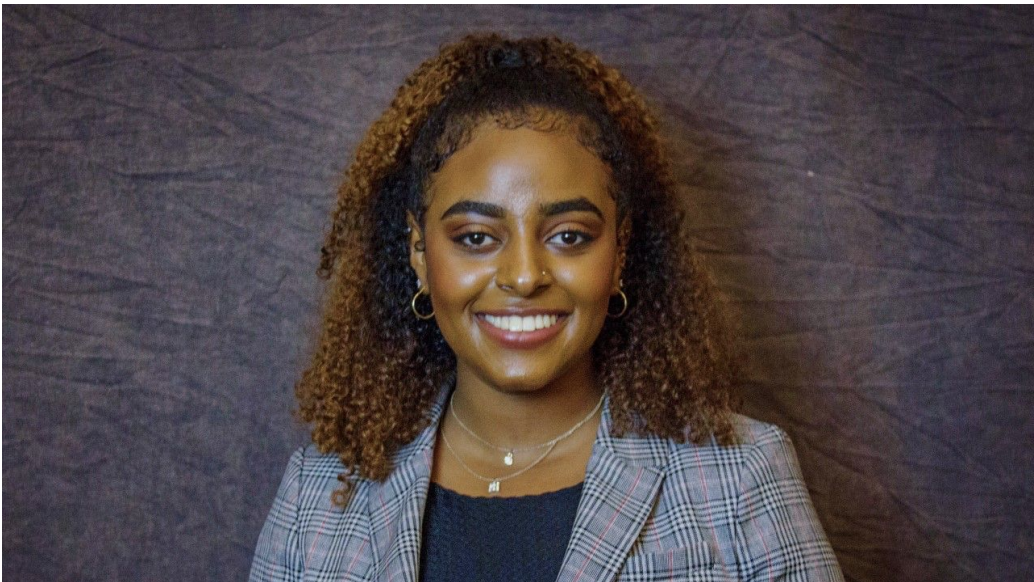 A Passion for Learning
Bethelehem Yirga
Class of 2021 - Arlington, VA
LEARN BY DOING
Corbin Advisors Capital Markets Intern
EXTRACURRICULAR ACTIVITIES
Student Government Association
Model United Nations
DONOR ICON TEST
Resident Assistant
Career Ambassador
Growing up, Yirga developed both a deep, profound respect for learning about the world around her, and, under the guidance of Washington College, further advanced not only her knowledge and admiration for the world, but also explore the realm of Business and what possibilities could await her in these departments combined.
After hearing about Washington College from an advisor at her high school, Yirga became immersed herself in learning and preparing for everything the college was offering her, including the Washington Scholars Program.
Through extensive research behind the academic programs that made the college, Yirga became one of the selected recipients to receive a full scholarship award--and made the final decision.
"I came into college knowing that I wanted to do International Studies because I have always been fascinated by learning about the rest of the world and traveling," Yirga said. "However, after the end of my first semester at WAC, I found out I have a passion for Business as well."
Throughout her last few years at the college, Yirga explored the wide range of programs, courses, and off-campus opportunities to further sharpen her skills in her majors, including exploring a variety of different places, from Philadelipha, PA to Washington, D.C., from the Philippines to her hometown of Farmington, CT.
It is because of her involvement and commitment to hard work within these programs that made Yirga certain that she made the right choice to attend Washington College and prepare herself for the future.
"My engagement...has helped me to gain the ability to examine and understand my core values, personality, interests, and abilities to pursue a suitable post-undergraduate career," Yirga said. "I am beyond grateful to be surrounded by the Washington College faculty/staff because whether it is my professors, advisors, or different organization leaders, they are always willing to give me their time, effort, and guidance throughout my college career; both the Business Management and International Studies department so far has given me a better insight on how to practice life-long skills in equity markets, and conduct thorough research and analysis in a highly globalized world."
Bethelehem Yirga's Plan
Year 1
Favorite Class
FYS: Inclusive Diversity and Social Justice
During her first year at the college, Yirga immediately dove into courses challenging her to think outside the box--especially in a subject that explored the issues surrounding the lack of accurately-portrayed diversity in the workplace, and how others were taking action to be seen and heard. Through open discussions led by Dean Jean-Pierre Laurenceau-Medina, Yirga learned how she can action herself to learn about inclusion and stability of diversity in the world of international studies, and how it can be attributed to business as well. "It was such an eye-opening course," Yirga said of the experience. "I learned more about the importance of diversity as well as the different ways to combat social injustice on a daily basis."
Year 2
Learning by Doing
Corbin Advisors Capital Markets Intern (Farmington, CT)
Over the summer of her sophomore year, Yirga immediately found herself immersed and involved as a team member of the Corbin Advisors, working as a Capital Markets Intern under Corbins Advisors Founder and CEO Rebecca Corbin herself. With her internship responsibilities included graphing and charting reports, transcribing and editing institutional and analysis reviews, and assisting in the writing of quarterly market reports, Yirga learned the importance and value of teamwork and collaboration within the company, as well as how to learn from the experience and work record of her peers. "During these meetings, I was able to learn about Rebecca Corbin's incredible career journey and became truly inspired," Yirga said. "The incredible team at Corbin Advisors taught me the importance of creating value for public companies as a catalyst to drive long-term shareholder value through best practice knowledge and collaborations with different clients to execute effective investor communications and engagement strategies."
Year 3
Looking Forward To
Graduate School
While she still has one year left here at Washington College, Yirga plans on making the most of the remainder of her junior year as well as her entire senior year, with potential SCE projects and post-graduation plans all piled up in her favor. "After graduation, I would like to attend graduate school to further my education," Yirga said. "Then, I would like to pursue a career in International Business, Public Policy, and Sustainable Economy. However, my end goal is to start a non-profit organization in developing countries such as Ethiopia." For now, and for the upcoming spring semester, Yirga is excited to take part in the overseas Humans Scholars Programme in Europe, where she is planning on "interning with the British Parliament while taking...courses at the London School of Economics and Political Science." Wherever her experiences take her, Yirga plans on taking advantage of all the opportunities the WC Business and International Studies departments have helped her secure, and further exploring the wide range of studies her majors in preparation for both graduation, graduate school, and beyond.