Faculty
Assistant Professor of Studio Art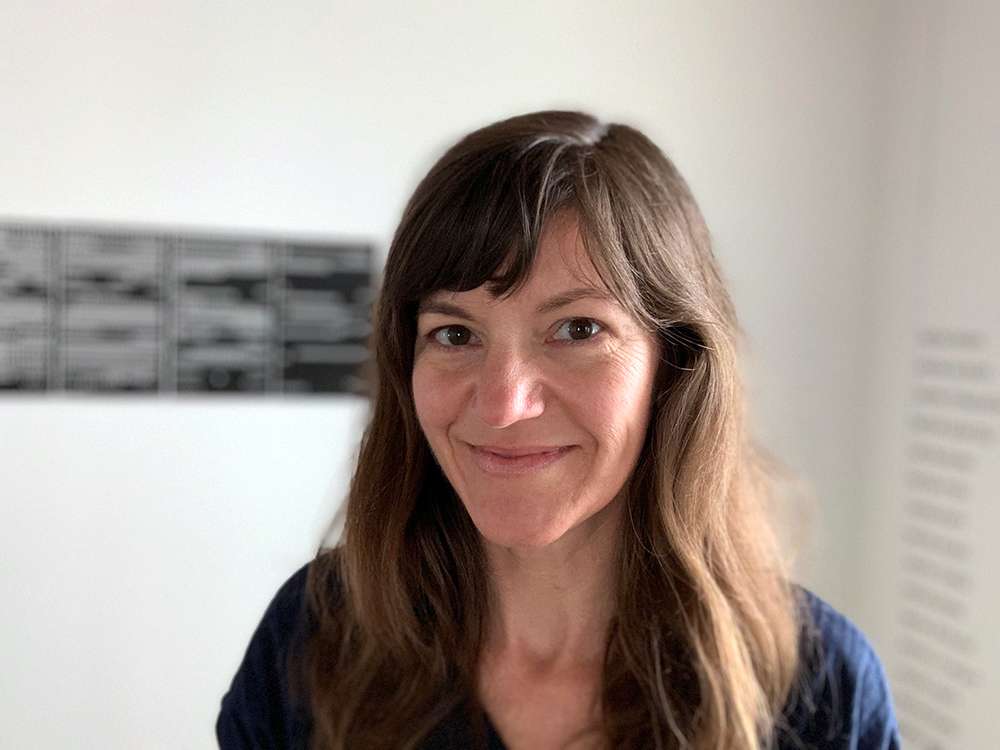 Office Hours
by appointment
100 Year Flood, exhibit view, VisArts, Rockville,MD 2020
Julie Wills is an interdisciplinary artist working in the expanded field of sculpture, including installation, collage, performance, video and site-specific practices.
Recent solo exhibits have been presented at VisArts, Rockville, MD; C for Courtside, Knoxville, TN; Arlington Arts Center, Arlington, VA; IA&A at Hillyer, Washington, DC; and Whittier College, Los Angeles, CA. She is a 2019 recipient of an Individual Artist Award from the Maryland State Arts Council, and has been awarded recent artist residencies at Cill Rialaig (Ireland), Arteles (Finland), Jentel, PLAYA, The Hambidge Center, and Pyramid Atlantic Art Center, among others. Her works are included in the White Columns Artist Registry in New York and the ICA Baltimore's Flat Files Program.
In addition to her individual studio practice, Wills is one of four artist members of The Bridge Club, an interdisciplinary performance art collaborative active since 2004. See more at www.thebridgeclub.net
Artist's website: www.juliewills.com
Education
MFA, University of Colorado, 2005
MA, Art Criticism, University of Montana, 2001
BFA, University of Montana, 1998
Research Spotlight
My work is inspired by the tools of desire: wishes, hopes, pleas for divine or cosmic intercession, and superstitious rites. These are the things we turn to when something is desperately wanted but cannot be achieved through hard work or other rational means. My most recent works invoke the creation of something unknown, and good, from the remains of dreams that have broken.
Much of my recent work incorporates a longstanding interest in text, signification, legibility and poetic language. I choose materials for their metaphoric or associative meanings; sandpaper, for example, contains a tactile recognition of its erosive function while thermostat wire suggests the activation or transmission of heat. I frequently draw imagery from celestial sources. The moon, stars and cosmos recur throughout in varying forms: the distant reaches of an infinite cosmos strain to reach their other halves. Individual stars fall from the sky, disrupting the known order of the universe. Through this imagery I explore constancy and mutability, current conditions, and hope for an unrealized but longed-for future.
Teaching
ART251 Visual and Critical Thinking
ART261 Intermedia_D (Drawing)
ART281 Intermedia_S (Sculpture)
ART291 Intermedia_VNM (Video & New Media)
ART294 Printmaking
ART340 Photo Intensive
ART350 Advanced Studio_D (Drawing)
ART370 Advanced Studio_S (Sculpture)
ART392 Junior Seminar: Contemporary Practices
ART394 Special Topics: Art + Language
ART394 Special Topics: Performance Art
ART394 Special Topics: Material and Meaning
ART491 & 492 Studio Art Senior Seminar
FYS101 Experiments in Wonder