Staff
Emeritus Director, Center for Environment & Society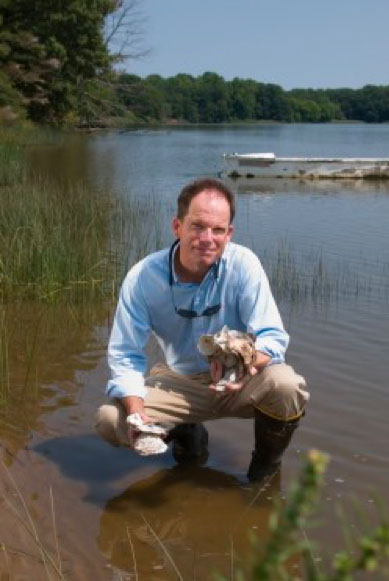 485 S. Cross St., Chestertown, MD 21620
Education
B.A., Drew University, 1976
M.A. Anthropology, University of Pennsylvania, 1980
M.A. American Civilization, University of Pennsylvania 1981
Ph.D. Historical Archaeology, University of Pennsylvania, 1987
Courses Taught
Introduction to Environmental Archaeology
Cultures and Environments of the Chesapeake
Doing Archaeology
Maritime Archaeology
Reconstructing Past Environments
Archaeology and Historic Preservation in Maryland
Science and Pseudoscience in Archaeology
Ancient Myths & World Mysteries
Summer Field School in Archaeology
Summer Field Study in Bermuda
Areas Of Interest
environmental archaeology
maritime archaeology
historic preservation
natural and cultural resource management
remote sensing
GIS & computer applications in resource management
benthic habitat and coastal zone assessment
long-term climate change
Current Research Projects
Marine archaeology and natural resource surveys of the Chester River and other tributaries of the Chesapeake Bay; formulation of a predictive model and Geographic Information System (GIS) for archaeological sites on Maryland's Upper Eastern Shore; long-term environmental and stabilization study of the 1748 wreck of HMS "Fowey," Biscayne, Florida with the National Park Service's Submerged Resource Unit; shallow water habitat assessment in the Chesapeake Bay, Fire Island National Seashore and other estuarine or coastal zones; climate change and local and regional climate protection planning.
Boards And Committees (selected)
Chestertown Historic District Commission; Maryland Historical Trust Board of Trustees.
Favorite Activities
SCUBA diving, boating, travel, music, reading.
Travel Destinations
Recent trips (in the last two years): Mexico, Belize, Guatemala, Honduras, the Bahamas, and Bermuda. Where do I want to go next? The Galapagos, Antarctica, Alaska, any of the Pacific Islands, back to the Mediterranean, and so on, and so on, and so on…
Some Recommended Internet Sites