Staff
Thomas V. Mike Miller Director of Civic Engagement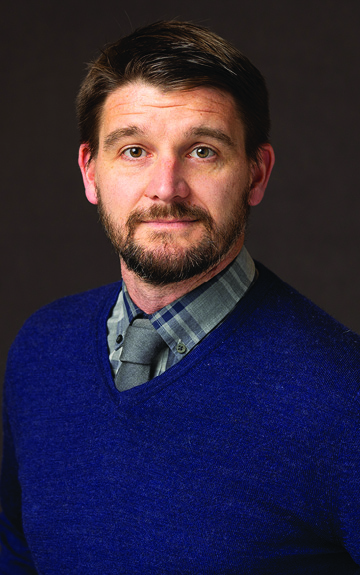 410-778-2800

Custom House
Dr. Patrick Nugent is an urban, environmental, and public historian of twentieth-century America. His research and teaching efforts investigate the intersections between place, race, culture, and environment. His current book project, "The Greenlining of Staten Island: Ecological Preservation and Racial Segregation in Postwar New York City," is under contract with the University of Chicago Press and will be featured in its Historical Studies of Urban America Series. At Washington College, he teaches courses on twentieth century American culture and politics in addition to collaborating on public and oral history projects with fellow faculty, staff, students, and community members.
He received his Ph.D. in American Studies from George Washington University in August 2016 and taught there, at Brooklyn College, and now at Washington College, where he is the Deputy Director of the Starr Center for the Study of the American Experience as well as a Lecturer of History. In 2017, his dissertation, "The Urban Environmental Order: Planning and Politics on Staten Island, 1945-1984," won the John Reps Prize for best doctoral dissertation in American city and regional planning history. In May of the same year, the Journal of Planning History published his article, "From the Richmond Parkway to the Staten Island Greenbelt: The Rise of Ecological Zoning in New York City."
His scholarship is particularly committed to engaging audiences from diverse backgrounds. A series of his short blog-essays was awarded the American Historical Association's (AHA's) Annual Blog Prize in 2015, and more recently he has collaborated with the AHA to build the Oral History Jukebox - an open, informal exchange where oral historians of all experience levels come together to listen and learn. He has also worked together with local community members to design and co-lead African American history tours through downtown Chestertown, served as a consultant for the exhibit titled "Mastering the Metropolis: New York and Zoning, 1916-2016" at the Museum of the City of New York, and organized a roundtable on the National Park Service's "Urban Agenda" at the 2016 meeting of the National Council on Public History.
At Washington College, Nugent teaches a variety of courses focused on twentieth century American history and culture, including "Activist / Artist," "American in the 1960s," "History and Memory of the WWII Home Front," and "The Past in Urban Places." He also works closely with fellow faculty, staff, students, and community members to help steer two important Starr Center initiatives: the National Home Front Project, a grassroots oral history initiative to collect the memories of Home Front civilians, and Chesapeake Heartland: An African American Humanities Project, a collaboration with local organizations and the National Museum of African American History and Culture to preserve, digitize, and make accessible four centuries of materials related to African American history in Kent County, MD.