Faculty
Assistant Professor of Marketing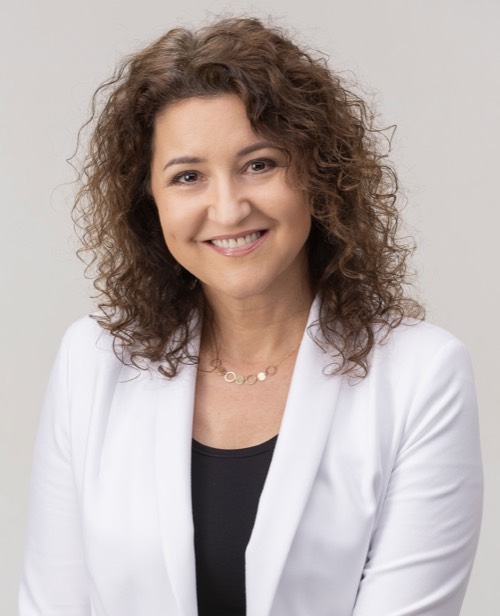 Office Hours
Monday 12:30-1:30; Wednesday 12:30-1:30
Education
2001 Ph.D. in Economic Science (specialization: Marketing), Poznan University of Economics and Business, Poznan, Poland
1994 M.A. in Management and Marketing, The University of Szczecin, Faculty of Economics, Szczecin, Poland
Research
My research focuses on marketing, customer relationships management as well as sustainability marketing.
Lichy, J., Ryding, D., Rudawska, E. and Vignali, G., Resale as sustainable social innovation: understanding shifts in consumer decision-making and shopping orientations for high-end secondhand clothing, Social Enterprise Journal 2023, Vol. ahead-of-print No. ahead-of-print. https://doi.org/10.1108/SEJ-01-2023-0016
Rudawska, E., Nguyen, N.T.H, Integrated cultural theories on mobile marketing acceptance: a theoretical review, Central European Management Journal 2022, nr 3

Jaciow M., Rudawska E., Tkaczyk J., Sagan A., Wolny R., The Influence of Environmental Awareness on Responsible Energy Consumption - The Case of Households in Poland, Energies 2022, 15, 5339; DOI: 10.3390/en151553
Rudawska, E., Sustainable business model in food and beverage industry – a case of Western and Central and Eastern European countries, "British Food Journal" 2020; Vol. 122, issue 5, pp. 1573-1592, co-authors: Z. Belyaeva, Y. Lopatkova
Rudawska, E., Stakeholders in the implementation of a sustainable marketing strategy: a comparative analysis of Polish and Sri Lanka markets, in: S. Riad, D. Vrontis, Y. Weber, E. Tsoukatos, A. Galati (eds.), Stakeholder engagement and sustainability, Routledge, Taylor and Francis Group, New York 2020
Rudawska, E., Sustainable marketing strategies in the food and drink industry: a comparative analysis of B2B and B2C SMEs operating in Europe, "Journal of Business and Industrial Marketing", 2019, Vol. 34, No. 4, pp. 875-890
Rudawska, E., The development of food retail formats – evidence from Poland, "British Food Journal" 2018, Vol. 120, No. 2, pp. 309-324, Emerald Group Publishing, co-author K. Bilińska-Reformat
The Sustainable Marketing Concept in European SMEs: Insights from the Food & Drinks Industry, ed. Edyta Rudawska, Emerald Publishing Limited 2018, Great Britain, s. 1-328
Teaching
I have a great pleasure to teach as a visiting professor at Washington College. I teach the initial required course for the Marketing Minor and required of all Business Management majors: BUS 111, Principles of Marketing and elective course: BUS 394 Customer Relationship Management. I try to make my classes interactive and dynamic, where students are welcome to discuss, present, and share their opinions with respect for others.
Research spotlight
I want my students to perceive marketing as an art and philosophy of creating relations with customers – that's where the real business starts.
Fun Stuff
I enjoy skiing, making and eating good food as well as petting and playing with my dogs.