Ecuador Summer Course 2016: Andes, Amazon, & Galapagos
Blue footed boobies, taigas, and piranhas, oh my!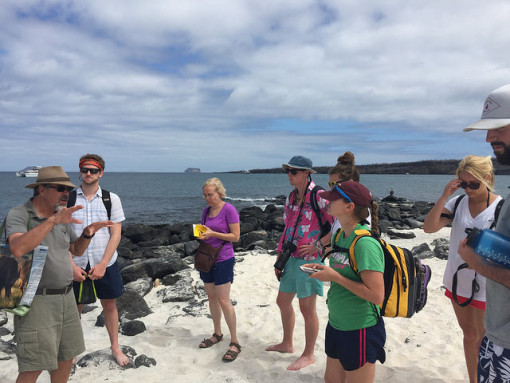 Along with Dr. Leslie Sherman and Dr. Rebecca Fox, nine students traveled to Ecuador for three weeks to earn four course credits and visit the Andes mountains, the Galapagos islands, the Amazon rain forest, and the coastal city of Guayaquil. In their travels, they visited ten protected areas and national parks, stepped foot on one third of the islands in the Galapagos archipelago, swam in a tributary to the Amazon river, explored elevations topping 14,000 feet, and more!
Take a look at this beautiful footage shot by Brennan Pierce '17 while snorkeling in the Galapagos during the 2016 Ecuador Environmental Field Course!