Guidelines
Please review our guidelines below before submitting online. From August 1 to October 1, 2020, we will be reading submissions for Issue 7 of Cherry Tree.
Submission Guidelines
Cherry Tree welcomes submissions of poetry, fiction, creative nonfiction, and literary shade between August 1 and October 1. We only consider original, unpublished work. For accepted work, we purchase First North American serial rights.
Payment is $20 per contributor and two contributor's copies.
Submissions are only accepted via Submittable. Please review the submission guidelines below before submitting online:
Please familiarize yourself with the mission statement of Cherry Tree before submitting.
If your work has been published in a previous issue of Cherry Tree, please wait 2 years before submitting work here again. For example, if you were published in Issue 6, please wait to submit again until we are reading work for Issue 8.
All manuscripts should be paginated, with the author's name and contact information on the first page. Prose should be double-spaced and include a word count.

Writers may only submit once to each genre per reading period. Please wait until the next reading period before sending a new submission to a genre for which you have already submitted work,

even if you have already received a response or withdrawn your work.

Cherry Tree

does not consider "replacements" for work that has been withdrawn.

If you have made a mistake in your submission, PLEASE DO NOT WITHDRAW AND RESUBMIT. You may add a note to your submission in Submittable with the corrected information. Please also be assured that minor typos will not deter us from accepting a piece that is outstanding in all other respects.

Cherry Tree

does not allow any revisions to submissions during the reading period. If your work is accepted for publication, you will be allowed to make any necessary proofreading corrections to your work during the proofing stage prior to publication. However, we will not accept substantial changes to the content. Please make sure to make any necessary revisions to your work before submitting it to Cherry Tree.  

We are happy to consider work in translation. For works not in the public domain, it is the translator's responsibility to secure permission from the author or the author's estate for rights to translate the work into English before submitting the translation to us.

Please send no more than 7 poems, 7 flash prose pieces, or 25 total pages of prose. If submitting flash fiction or nonfiction, please send no more than 7 flash pieces or 25 total pages of flash (whichever comes first). Poems and flash should be uploaded as a single file.
We prefer to receive submissions in .DOC or .RTF format.
Fill in the title(s) of the work(s) you are submitting. If you are submitting a group of poems or flash pieces, they should be saved and uploaded as one file, rather than individually.
Simultaneous submissions should be clearly marked as such in the comments section or in your cover letter.
If any of the work is accepted elsewhere, please notify us by adding a note to your submission in Submittable. We will happily consider the remaining work in your original submission.
Fill in all of your contact information. You should use the "Writer Name" field to specify a pen name, if different from your legal name.
Use the comments section to enter a cover letter, then click submit.
After clicking the submit button, you will be able to review your information and confirm. You can log in at any time to view your account and previous submissions.
Once submissions have been sent to Cherry Tree, the works are considered final. We will not be using Submittable's submission editing feature.
Allow up to 3 months for a reply. If more than 3 months have passed since your submission, you may query editor-in-chief James Allen Hall at jhall5@washcoll.edu. 
Further queries may also be directed to editor-in-chief James Allen Hall (jhall5@washcoll.edu).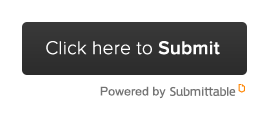 Please, note:  current students and those who have graduated from Washington College in the past four years are not eligible to submit work to Cherry Tree.