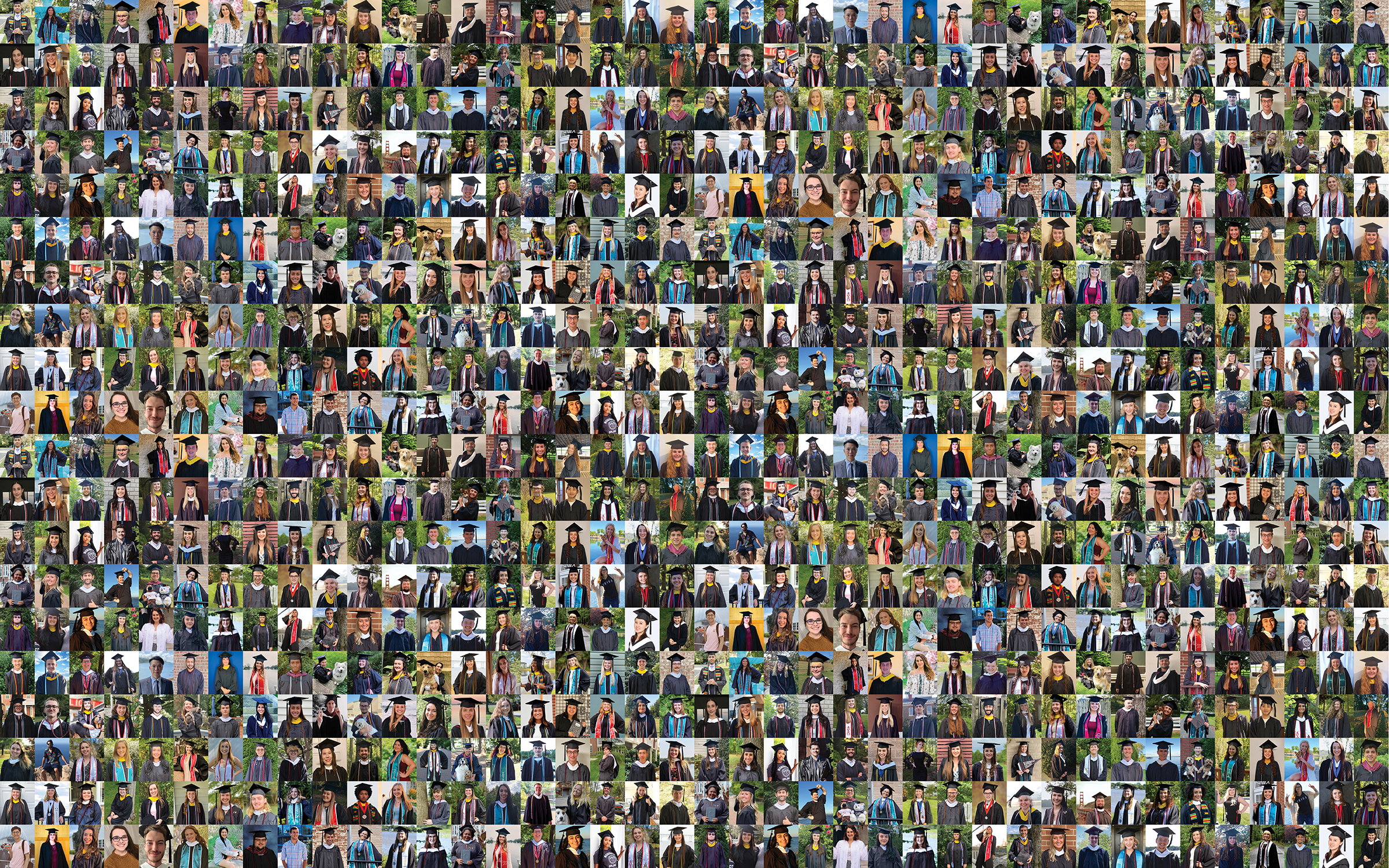 Congratulations, 2020 Grads!
Download the commencement program!
A Message from President Kurt Landgraf
For our graduating seniors whose final semester was derailed by COVID-19, we had hoped to welcome you back on campus in October so that we could celebrate your many achievements together. But after months of discussions and deliberations over how to ensure the health and safety of all of our students, staff, and faculty and what the fall semester at WC will look like, it became obvious that we could not in good conscience hold an in-person commencement in October.
First and foremost, we have to abide by the State of Maryland's rules and regulations regarding the COVID-19 pandemic. As of today, Maryland is still in phase 2 of Governor Hogan's Roadmap to Recovery, which dictates gathering sizes of no more than 10 people. Even if Maryland moves into phase 3 by October, the gathering size will likely not increase enough for us to hold a traditional commencement ceremony. Additionally, we face the daunting task of keeping everyone on our campus community healthy and safe, and the guest and event policies that we are developing for use by everyone in our campus community do not allow for an event of this size to take place on our campus. The uncertainty we face and the need for all of us to plan led us to this conclusion.
This news is undoubtedly disappointing, and I understand if you feel frustrated or let down. Believe me, everyone at the College feels the same way. But, we are committed to making the most of the situation and celebrating each and every one of you in a virtual ceremony in which you will all have the opportunity to "walk to stage" and hear from those who were scheduled to speak. We are also committed to bringing the Class of 2020 together again for a reunion event on campus as soon as it is safe to do so. It is our sincerest hope to be able to do this in May of 2021. We have put this at the top of our priority list for Reunion Weekend and will communicate plans as they come together.
For my part, though I am disappointed that we will not have the in-person commencement we had hoped for, I'm happy to have the opportunity to preside over your commencement and graduate with you this fall. It has been a pleasure watching each and every one of you grow over the three years that I have been President, and I am honored to graduate with you!
In the coming weeks, Gina Ralston, the Director of Campus Events, will follow up with you to provide more details about the virtual commencement. Keep an eye on your email for further information and instructions from her.