Catch up with your classmates! And if you have news to share, please send it our way.
---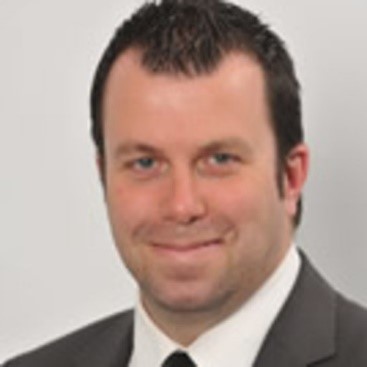 Ciaran O'Keeffe '94, associate head of the School of Human & Social Sciences at Buckinghamshire New University, has had some of his parapsychology research published in journal articles this year. See the list here.
---
After a lifetime as a Marylander, Judith (Judy) Mills '77 has moved to Spring, Texas, to be with family. She welcomes connections with other alumni in the area.
---
Kathryn (Simshauser) Oplinger '73 received the Lifetime Achievement Award 2020 from Who's Who of America for her contributions to the U.S. equestrian world. She is one of two U.S. dealers for and founding coordinator of the U.S. Eventing Association's Young Rider Advancement Program for Area III.
---
Ann Hymes M'16 welcomes the publication of her book "Love & Lies: A Secret Memoir," the sequel to her previous novel "Shadow of Whimsy: A
Cape Cod Love Story." Published by Secant Publishing, the book unravels secrets held for 40 years that answer family questions and solve a mystery.
---
Chris Santa Maria '85 was recently elected chair of the board of trustees for the Public School Employees Retirement System (PSERS) in Pennsylvania. With $59 billion in assets, PSERS is the largest pension fund in Pennsylvania and 19th largest in the country. Santa Maria is in his 35th year of teaching high school social studies in Lower Merion School District, and he has served on the PSERS board since 2017.
---
Carla Lynn Knight '88 was appointed by Gov. Hogan in December 2019 as the first female judge in Queen Anne's County, Maryland. Knight, a county native, was formerly executive director of the Mid-Shore Council on Family Violence. She opened her own law office in 2002, where she practiced family law and wills and estates, and was an attorney for the Queen Anne's County government. Her investiture on Jan. 31, 2020, was well attended by Washington College alumni, including judges in the local area: J. Frederick Price '72, Harris Murphy '93, Karen Ketterman '90, and Joseph Getty '74.
---
Weddings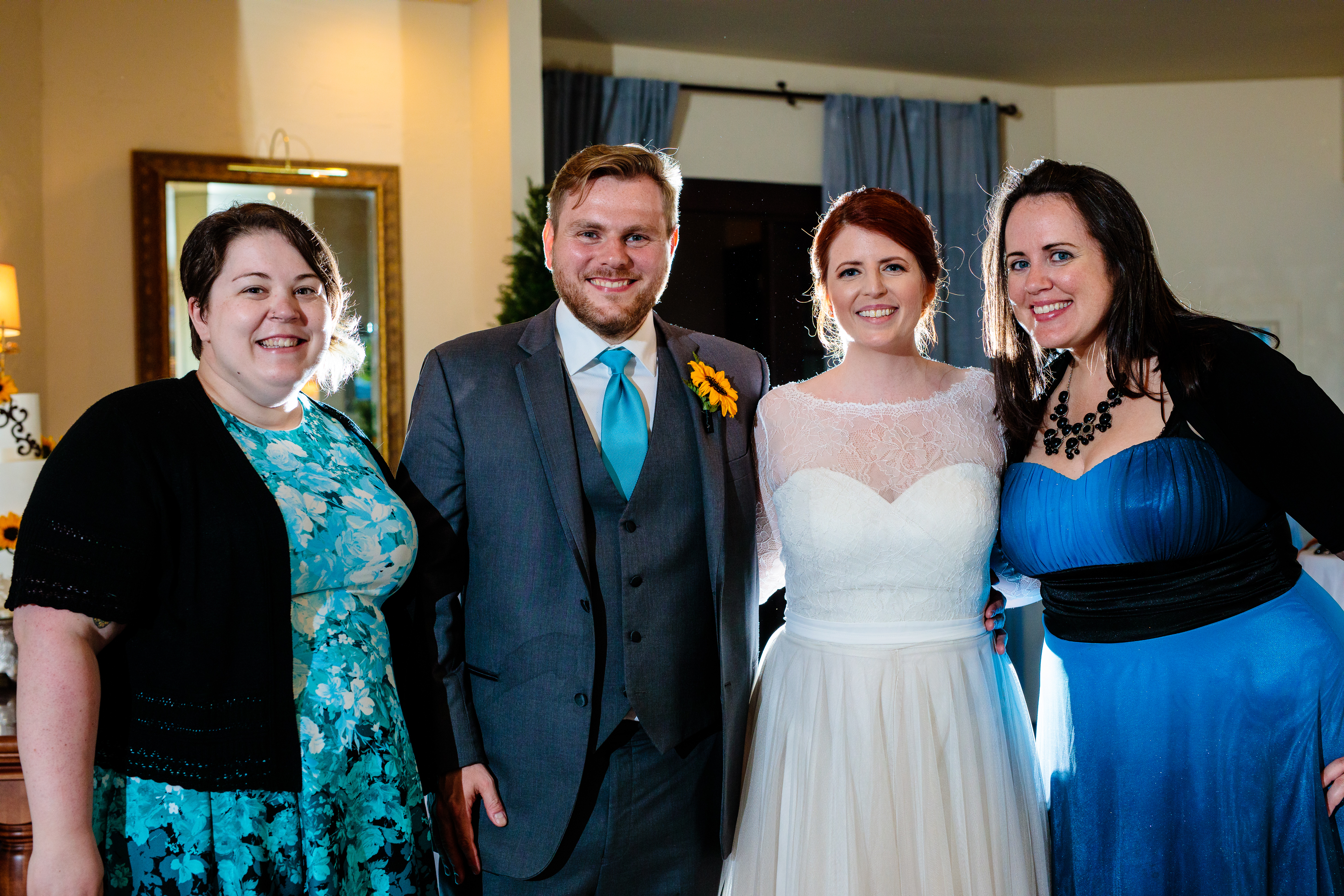 Erika Salomon '07 married Stephen R. Taylor in Leola, Pennsylvania, in June 2019. Alumni Lindsay Bergman-Debes '07 and Amanda (Barnes) Stevens '05 were in attendance.
---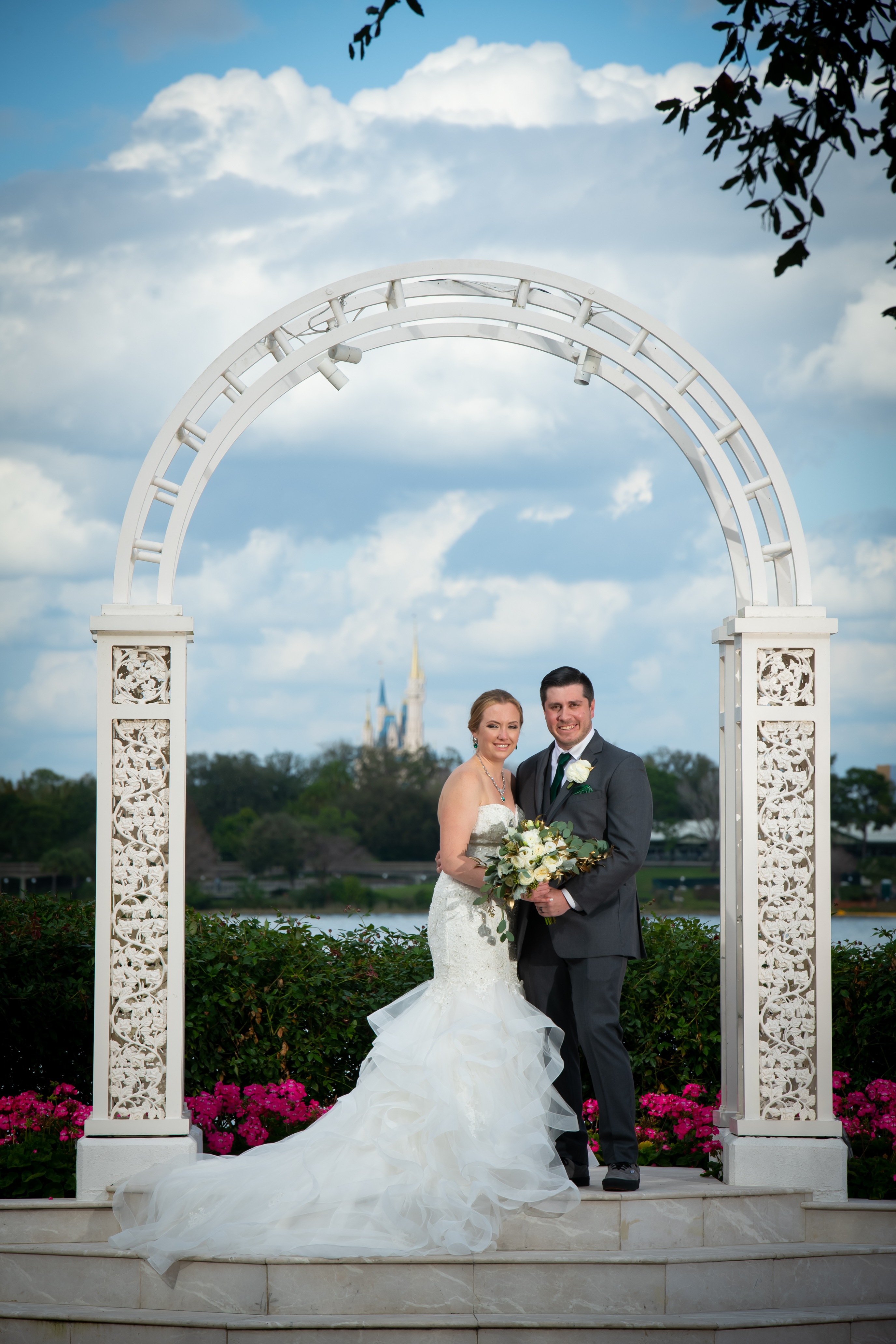 Jennifer Gustafson '07 was married Feb. 17, 2020, at Disneyworld to husband Clif. They have four "fur babies." She was also recently promoted to major in the U.S. Air Force.
---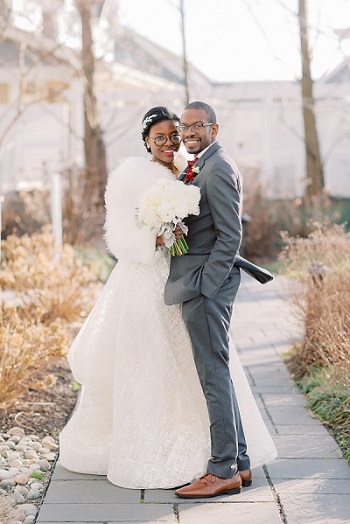 Carimanda Baynard '08, of Silver Spring, and Ivan Cephas, of Washington, D.C., were married Jan. 19, 2020, at the Chesapeake Bay Beach Club in Stevensville, Maryland.

A classically trained ballerina, Baynard has three master's degrees from American University, the National Intelligence University, and Georgetown University. She serves as a senior crisis communications professional in the federal government and is an adjunct professor. She is also a proud member of Alpha Kappa Alpha Sorority.

Cephas, who holds a Doctor of Pharmacy degree from Florida A&M University's College of Pharmacy and Pharmaceuticals Sciences, serves as a chief of pharmacy services in the federal government. He was a founding member and served as executive director and health administrator for CMS Health initiatives, a pharmacist-run health education nonprofit organization focused on HIV.
The couple honeymooned in southern California and live in Montgomery County, Maryland.
---
Births
Darren Colananni '07 and his wife, Kristen, welcomed their baby girl, Alice "Ali" Colananni, to the world on March 12, 2021. Darren was also named to the board of Chance for Life, a nonprofit charity that raises money for pediatric cancer research.
---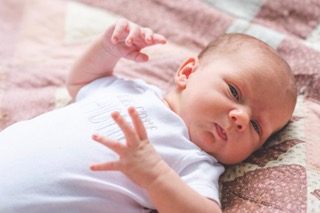 Jeanne (Clark) '07 and Travis McCormack M'05 are happy to announce the birth of their son James Sutton. Born July 29, 2020, in Rockville, Maryland, James joins his 2-year-old brother, Patrick.
---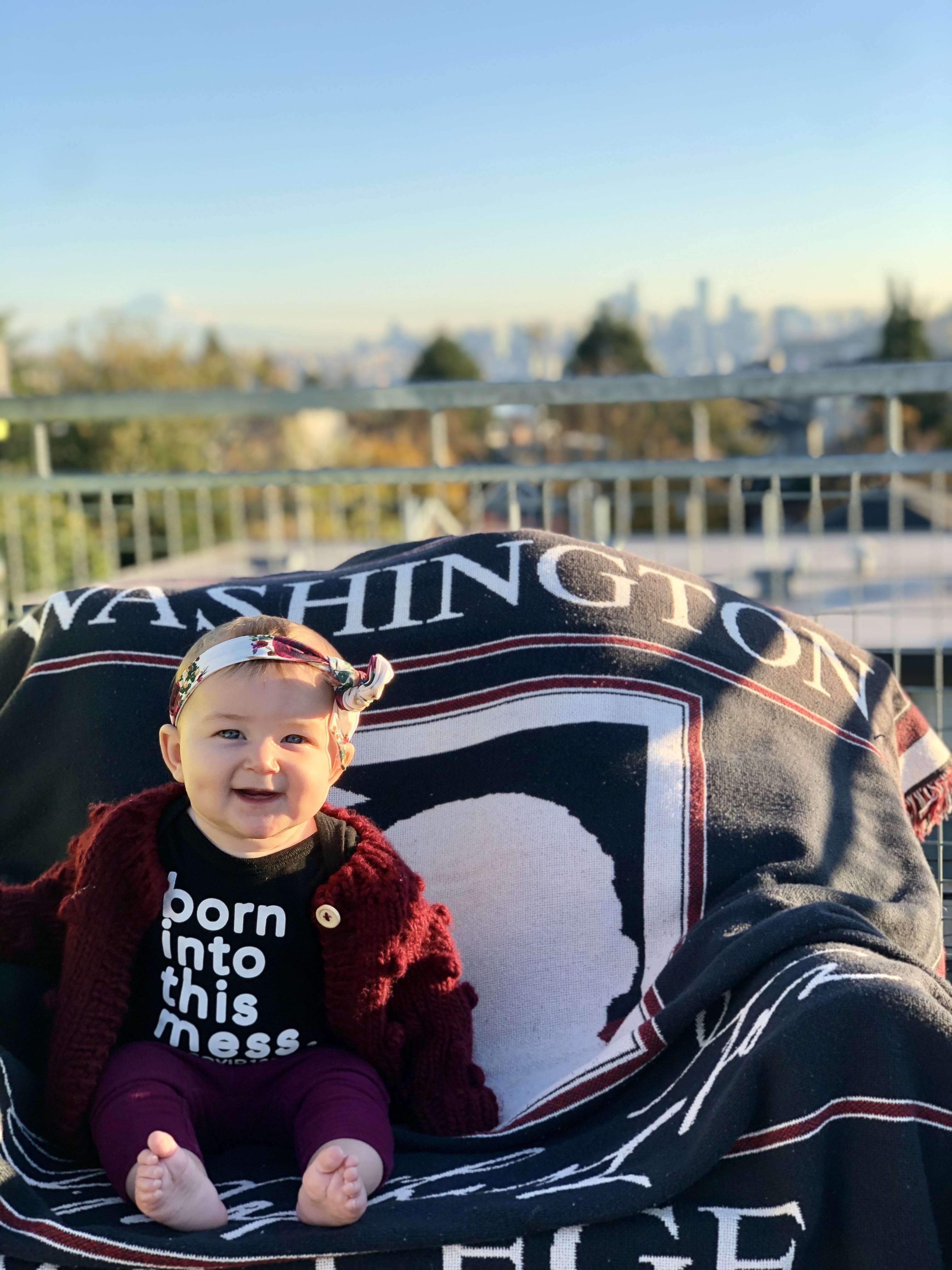 Nick Faherty '04 announces the birth of daughter Hazel Sunflower "Sunnie" Faherty, born April 3, 2020. Faherty and his wife, Bridget, moved from the East Coast three years ago to Seattle, where he is currently a global business director at Xenon Arc Inc.
---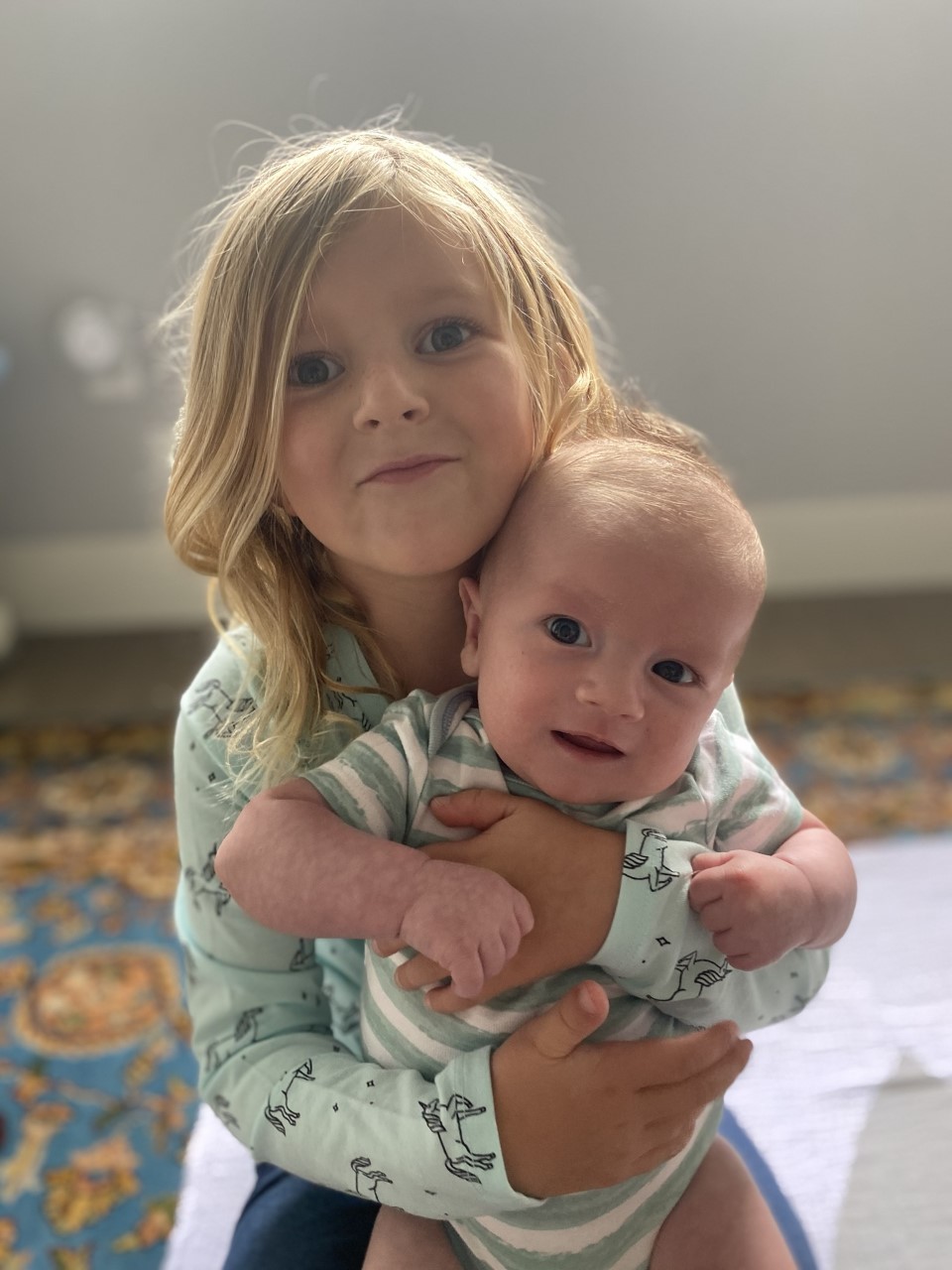 Jonathan '04 and Amy Lange '04 are happy to announce the birth of their son, Hudson Charles Lange. Hudson was born July 25, 2020, and welcomed with open arms by his big sister, Henley.
---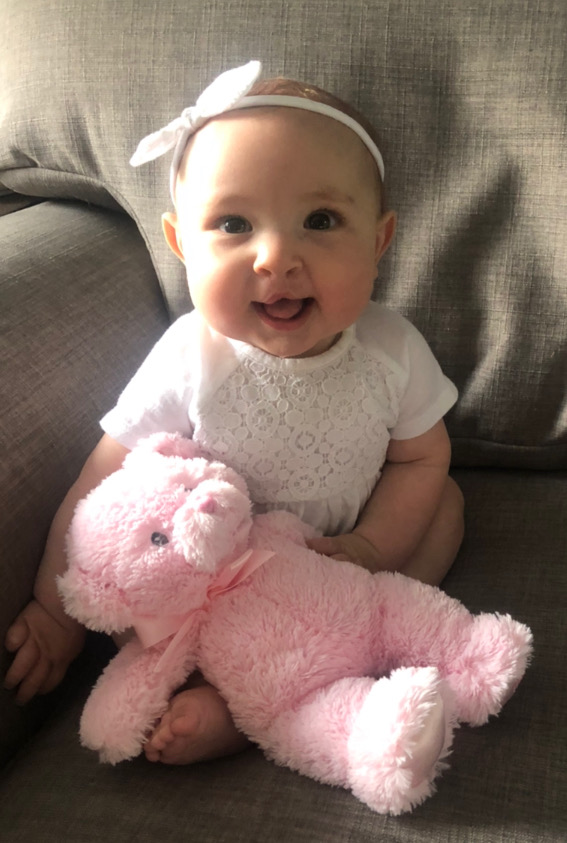 Greg Ordile '04 and his wife, Kathleen, welcomed Annaliese Barbara on Dec. 6, 2019.
---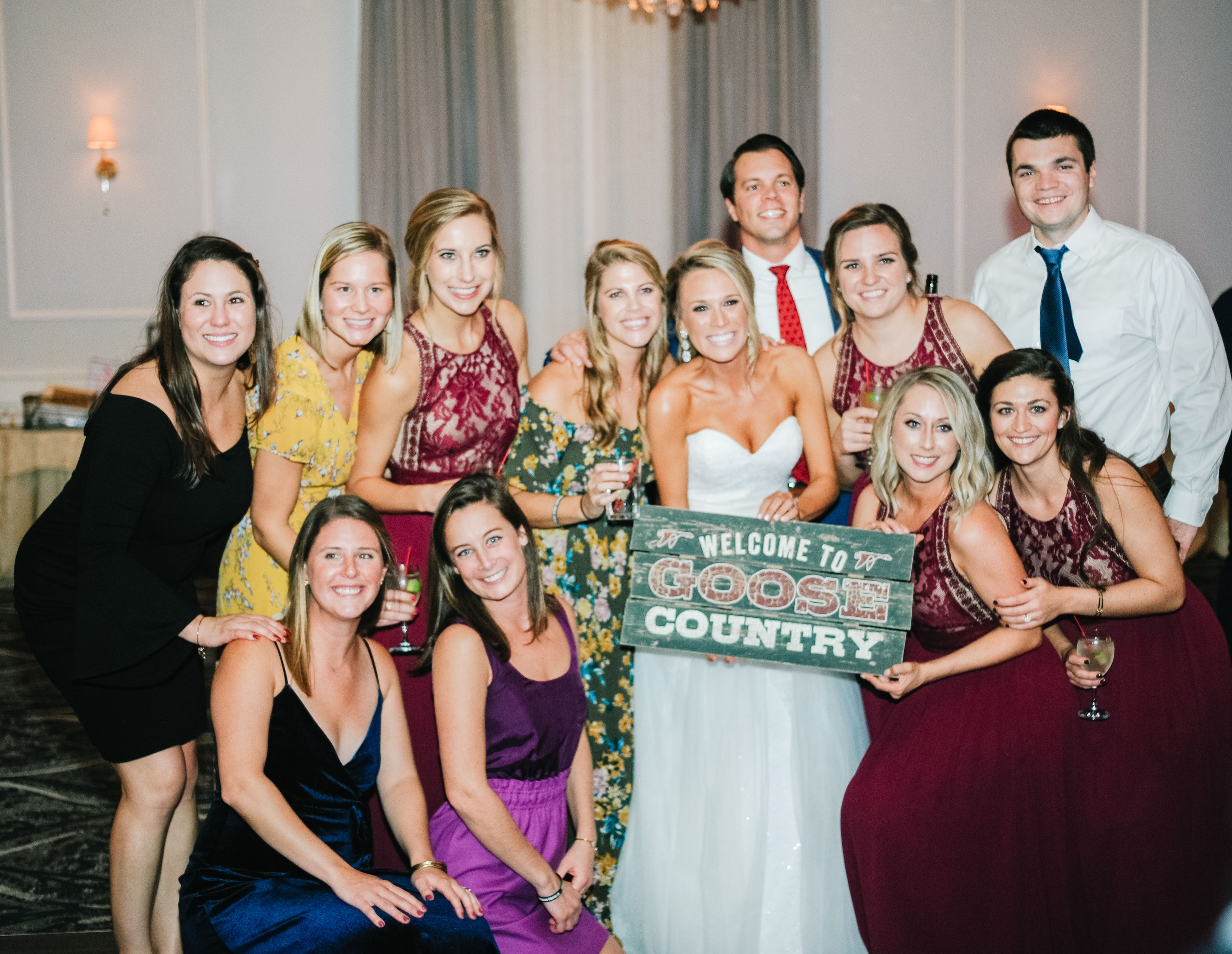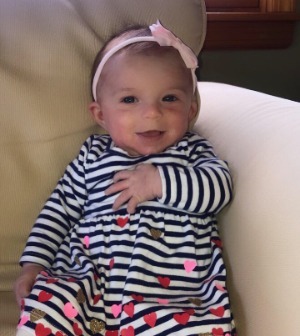 Mollie (Shipley) Smith '13 married Garrett Smith on Oct. 27, 2018, with her Washington College women's lacrosse teammates attending and participating in the wedding. The couple welcomed a baby girl, Collins Frances Smith, on Oct. 21, 2019.
---
Obituaries
Joan Vanik Grim '56 died Dec. 18, 2020, in Berlin, Maryland, as reported by Joshua Carey '57.
---
David Allen Sorflaten '60, age 88, paddled off into a final sunset peacefully on Oct. 9, 2020, from the shore of his home in Rock Hall with his life partner of 37 years, Pam Sine, by his side.
Born Jan. 23, 1932, in Sykesville, he was the son of the late Alvin Obert Sorflaten and Judith Vance Barton Sorflaten. He graduated from Sykesville High School and briefly studied voice at the Peabody Conservatory of Music before enlisting in the U.S. Navy during the Korean War. Sorflaten served from 1952 to 1956 as a Navy hospital corpsman and x-ray technician aboard the repair ship USS Amphion, AR-13, and later on the heavy cruiser USS Des Moines, the flagship of the Sixth Fleet, which operated in the Mediterranean region.
After his honorable discharge, he moved to Chestertown, where he attended Washington College under the G.I. Bill while working part time at Kent & Queen Anne's Hospital. After college graduation, Sorflaten married Anita M. Brown, raising three children together during their 19-year marriage.
From 1960 to 1972, Sorflaten worked for the Campbell Soup Company in Chestertown, where he was active in the First Methodist Church, Boy Scouts, and the Rock Hall Yacht Club, where he crewed for several years on the log canoe Mystery.
After returning to Carroll County in 1973, he worked for Telemechanique (later bought by the Square D Company) for 17 years. For several years during this time, he also wrote a weekly outdoor column for the Carroll County edition of the Hanover Sun.
In 1990, Sorflaten moved back to Rock Hall, on the Eastern Shore, where he was in sales for the Tri-State Electric Company for an additional five years. He enjoyed boating and fishing, and was an avid nature photographer. He was a member of the Rock Hall American Legion and an active volunteer with the Friends of Eastern Neck Island at the Eastern Neck Island National Wildlife Refuge.
---
Betty Ann Lussier '43, of Rock Hall, passed away on Nov. 30, 2017, at her home. She was 95.

Lussier was born Dec. 20, 1921, in Alberta, Canada. Her family moved to the United States when she was 4. Her father had been a flying ace for the Royal Air Force in World War I, and after the war, he became a farmer. Lussier grew up in Rock Hall and Chestertown, and briefly attended Washington College. She transferred to the University of Maryland to study journalism but was anxious to join the war effort. She hopped a freighter to England in 1942, where she joined the British Air Transport Authority as a pilot.
After a year, she joined the Office of Strategic Services (OSS), precursor to the Central Intelligence Agency, and served there as a counter-spy until the end of the war. She recounted her wartime experiences in a book she wrote five years before her death, "Intrepid Woman." Lussier married Ricardo Sicre, a captain in the U.S. Army, in England at the end of World War II (1945). At the time, they were both assigned to the OSS in Europe, where they met.
After the war, Lussier moved to Spain and started a family with her husband, who had founded an import-export business with some wartime friends. However, she grew restless as a housewife, and after the birth of her fourth and last son, she moved to Morocco, where she started a corn farm and championed workers' rights. Her activities got her expelled from the country. She recounted these experiences in her book "One Woman Farm."
As her children grew older, she moved to Switzerland, where they were studying. Concurrently she finished her B.A. degree at the University of Maryland. When her sons moved to the states for their college studies, she moved with them to New York and got a master's degree in social work from Columbia University. Upon graduation, she separated from her husband and became a social worker in the New York area, alternating with similar work in Africa for the United Nations and for Christian charity organizations. She also worked for AID in Senegal and in Morocco, where she spent three years teaching single and divorced women how to make a living and lead independent lives.
Lussier divorced in 1975, but she and her husband remained best friends; neither ever remarried. Sicre died in 1993.
After retirement, Lussier lived in Staten Island, New York, for a number of years before settling in Pacific Palisades, California. She spent most of her later years there, active in community affairs and busy writing her wartime memoirs. She was a frequent visitor to Rock Hall, where her older sister, Jane Strong, lived, and moved there in 2015 after developing Alzheimer's disease. She was cared for by her niece Joan and her two daughters, Rosalind and Holly.

Lussier was predeceased by her eldest son, Ricardo Sicre, in 2011. She is survived by three sons: Emile Sicre, of Mallorca, Spain; Jay Sicre, of Madrid, Spain; and Penn Sicre, of Santa Monica, California. She had nine grandchildren and seven great grandchildren.
---
Robert McLain "Lain" Hawkridge Jr. '80 died Oct. 29, 2020. He was born on May 12, 1958, in West Chester, Pennsylvania. He attended St. Andrews Academy and St. James Academy. Seven years after graduating from Washington College, he settled in Kent County and never left. He worked for UPS and received his master's degree in education from Widener University. His career as a teacher included teaching in the Baltimore City and Kent County public schools before joining the faculty of Radcliffe Creek School, where he was an Orton-Gillingham teacher for 10 years. He retired from teaching to care for his parents, Robert McLain Hawkridge and Sally Middleton Hawkridge, who both predeceased him. During this time, he tutored and coached people with learning disabilities primarily through Washington College and Bowman Educational Services/LINKZ.

Hawkridge married Arlene F. Lee '82, his college sweetheart, in 1984 and again in 1999. He is survived by his wife and two sons, Ian McLain Hawkridge and Jennings Lee Hawkridge, and Ian's partner, Sarah Bradham; his sister, Sally Hawkridge, and nephew, Tim Beken; his godsons, Will Wood and Art Mason; and his many beloved Middleton and Hawkridge cousins.
During his time as a UPS delivery driver, Hawkridge marched in the 1997 Teamster's National Strike, an expression of a lifelong passion for economic, social, and racial justice. In recent years he became a founding member of the Social Action Committee for Racial Justice (SACRJ) in Kent County. He was a primary organizer of the SACRJ food delivery program during the COVID-19 pandemic, extending vital food aid to schoolchildren and seniors in need during the shutdown of regular services. He personally delivered food to the seniors in the Baywood community, whom he came to call his friends.
Hawkridge was deeply committed to family, community, young people, and equality for all. He loved chess, music, history, and books of all kinds. He was a dedicated member of Lani Parks' book club. Hawkridge started an afterschool Scholastic Chess Club with Michael Harvey that taught students in every Kent County school. He was devoted to his Library Chess Program every Wednesday afternoon and the Thursday Night Chestertown Chess Club. For years he played chess at the Tea Party Festival as Ben Franklin and served as a Tea Party Festival Committee member. He made many friends in his journeys throughout the county, including during his weekly trips to the Chestertown Farmers Market.
His fascination with music began as a child in the Holy Trinity Church choir and was evident every Thursday night during his Musicology Show on WKHS. He spent hours each week preparing to share his love for different artists and genres of music with his listeners. But he loved WKHS mostly for the opportunity to work with KHS students like "Johnny Rocker" and his fellow adult DJs. His most recent contribution to Kent County's music scene was his work as a board member for the Chestertown Jazz Festival.
The family requests that those who wish to express sympathy consider making a donation to the Social Action Committee for Racial Justice in Lain Hawkridge's name.
---
John Peter Rolewicz '12, of Odenton, Maryland, died July 24 after a courageous eight-month battle with a rare and aggressive cancer. He was 30. A natural athlete, Rolewicz was a two-time captain of the Shoremen baseball team and was proud to contribute to two playoff seasons, including one final playoff. After graduating cum laude with a double major in business management and economics, he worked as a financial analyst for Booz Allen Hamilton for seven years before starting a new position at Northrop Grumman last fall. He kept his love for baseball alive by umpiring for local high school and American Legion games on evenings and weekends. Among his survivors are his wife, Emily, his parents, two siblings, and numerous close friends who supported him through his illness. The family has requested memorial donations in support of the College's baseball program.
---
Anne Matthews Childress '60, a former News American editor and freelance writer, died Sept. 23 from heart failure. She was 81. Childress graduated summa cum laude with a bachelor's degree in English. Because her grades were the highest ever recorded by the College, she was the first recipient of the George Washington Medal, created to recognize this academic achievement. She also received the Alumni Medal, B. Fox Medal, and a medal from the College's Board of Visitors and Governors. She began her career in journalism as a $40-a-week "copy girl" working for the News American and eventually became a reporter; a feature writer in the paper's Sunday Department; and a second-string music, film, and drama critic.
In 1964, Childress was named film critic and columnist, and later became editor of the Sunday entertainment section and women's page editor. In 1974, she left the newspaper and became a freelance writer and consultant whose major clients included the U.S. Treasury Department and Health Care Financing Administration.
---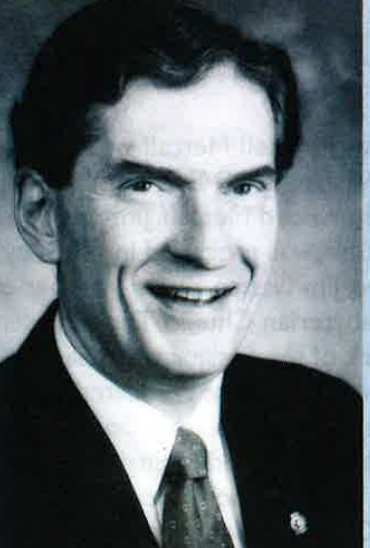 James Metcalf '53, passed away on April 19, 2019. He was 86. While at Washington College, he graduated with a degree in biology and minors in English and chemistry. He was a member of the Vernon Literary Society, earned a Mary Lu Chamberlain medal, and was a member of the Science Club. He was also active in the Washington Players, on the staff of the Pegasus, and leader of the band "The Washingtonians." After graduation, Metcalf served in the U.S. Army, and then was a stock broker and financial planner. He and his wife of 50 years, Colette, retired to the Eastern Shore to enjoy life by the water.
---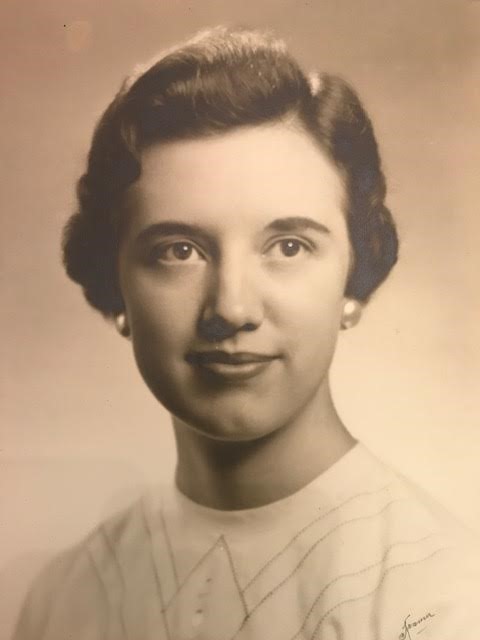 Saylee May Urig Kerr '54 died peacefully May 24, 2020, surrounded by family. She was born Sept. 4, 1932, in Baltimore, the daughter of Saylee Engel Urig and Joseph Logan Urig. She attended Amherst Central High School in Buffalo, New York, and at Washington College studied English, was president of AOPi sorority, and made lifelong friends.
Her daughter, Mary Lee Kerr, said in a note: "My mother's years at Washington College were some of the best of her life. She loved her AOPi sorority and enjoyed her excellent professors. She spoke of her college years fondly until her death. One of her best friends was Sigi Whaley '54, who still lives in Chestertown and volunteers at the College."
After working for Hutzler's Department Store and the Noxema company, she worked in the placement office at Johns Hopkins University in Baltimore. There, she met Robert Kerr, whom she married in 1959. They lived in New Jersey, California, and Alabama before settling in Durham, North Carolina, where they lived for 55 years.
When Kerr moved to Durham, she joined the Duke Campus Club and was a founding member of the Eno River Unitarian Universalist Fellowship. In spite of having multiple sclerosis most of her adult life, she cheerfully and tirelessly cared for her family, her home, her beloved cats, and her garden. She was a devoted and caring daughter, wife, mother, and friend.
Kerr is survived by her husband, Robert Kerr; her daughter Mary Lee Kerr; son-in-law Timothy Bralower; and grandchildren Alex and Kate Bralower.
---
Janet Middleton Macera '56, who earned dual degrees in sociology and psychology, passed away at her home in Waterville, Ohio, on April 16, 2020. She was 86. She was married to Sam '57 and the mother of Andy '83. She was very active in community theater, where she served as secretary-treasurer for 19 years, and was a skillful bridge and pinochle player and avid bowler for 40 years. Sam and Janet were married for 63 years.
---