AdmissionsAdmitted

Next Steps
Next Steps
From admitted students events to choosing classes, there's a lot to keep up to date with. This page has it all in one place (so does your Next Steps Folder, hang onto that for all four booklets!).
Booklet Two: Getting Started with Orientation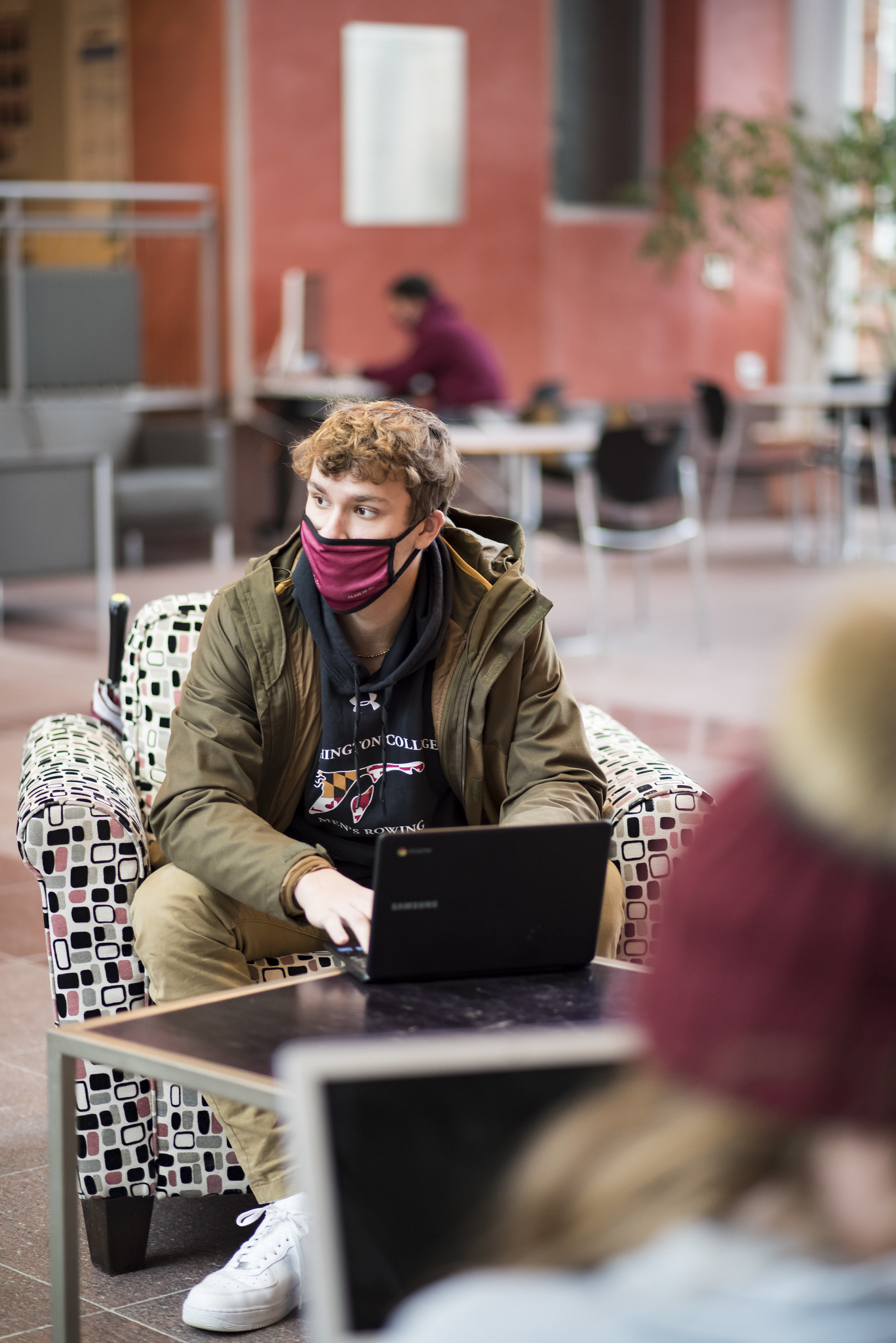 Online Orientation
Visit: orientation.washcoll.edu
While the traditional orientation process will take place in August, we want to connect you to campus in a way that allows you to control the flow of information at your own pace. Washington College's Student Welcome Online Orientation uses a blend of videos, text, quizzes, checklists, and rewards to engage and inspire you to learn more continually. This experience provides you with the resources that you need in a format that is easily accessible and will allow you the freedom to explore at a time that is convenient for you! This online orientation and your personal commitment to follow the Honor Code must be completed before August 9th, 2021.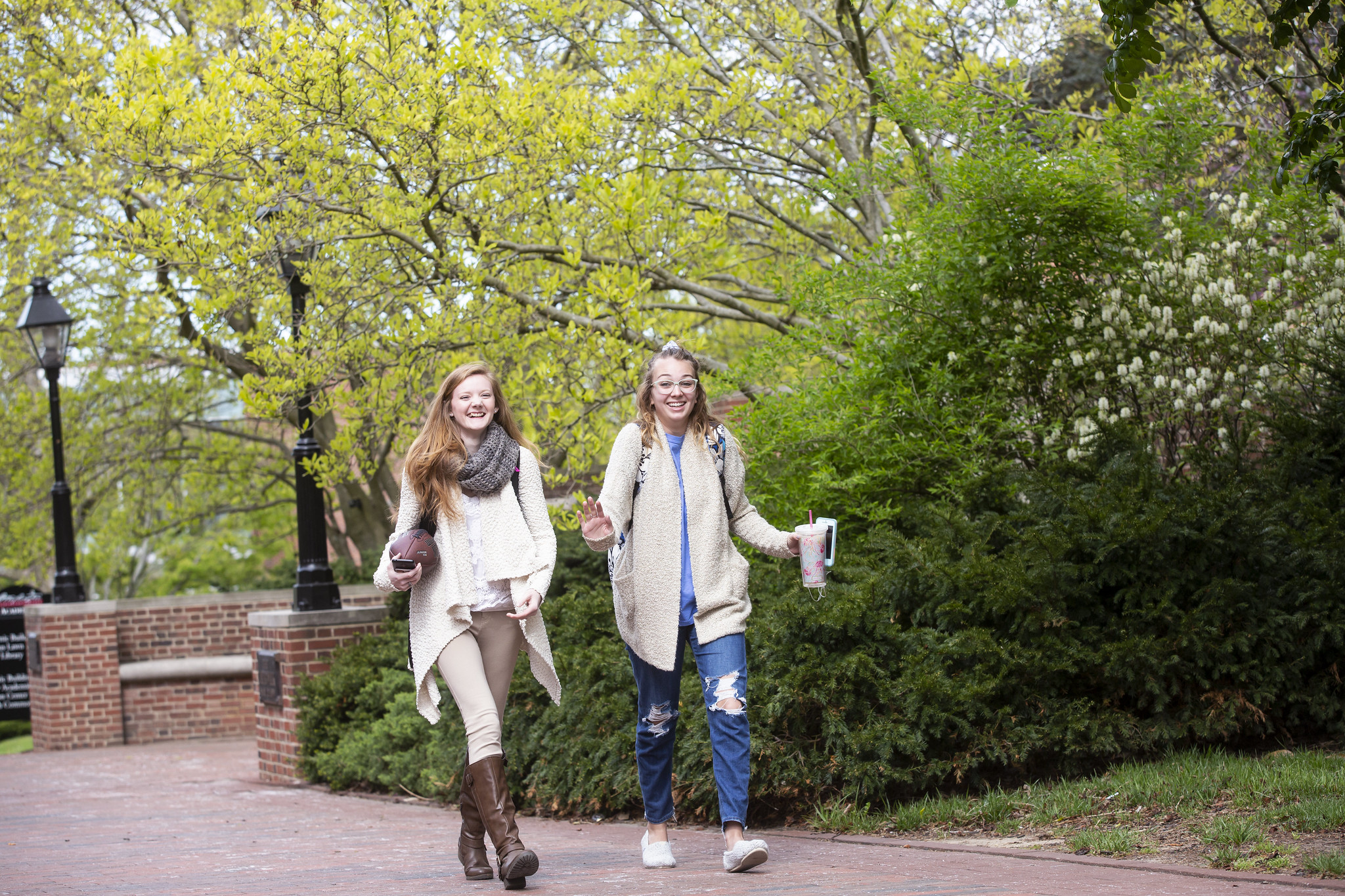 Welcome! March Orientation Explore! Update
Our Orientation Explore! Programs offer an exciting start to your first year at Washington College. Each program provides the opportunity to learn more about leadership skills, getting involved on campus, all while giving you a chance to meet other students with similar interests.
Like many things COVID-19 is impacting these two activities. We are in the process of modifying our new student orientation and Explore! Programs to ensure a safe introduction to the Washington College community.
For the Fall 2021, we are planning an in-person 3-4 day experience that will ensure students have the necessary information to support a positive college experience. Upon arrival, students will be linked with meet up with their assigned peer mentors. All incoming students are required to participate in orientation which includes fun and educational experiences. Our focus will include learning about their new environment, building relationships, participation in key developmental topics to ensure successful transition to campus, and readying for their academic experience. Students will have the opportunity to sign up for an Explore! program that will be extended through the fall term that have been historically covered in the first few days of student's arrival on-campus. We anticipate beginning New Student Orientation beginning August 23 on our Zero Waste Move-in Day.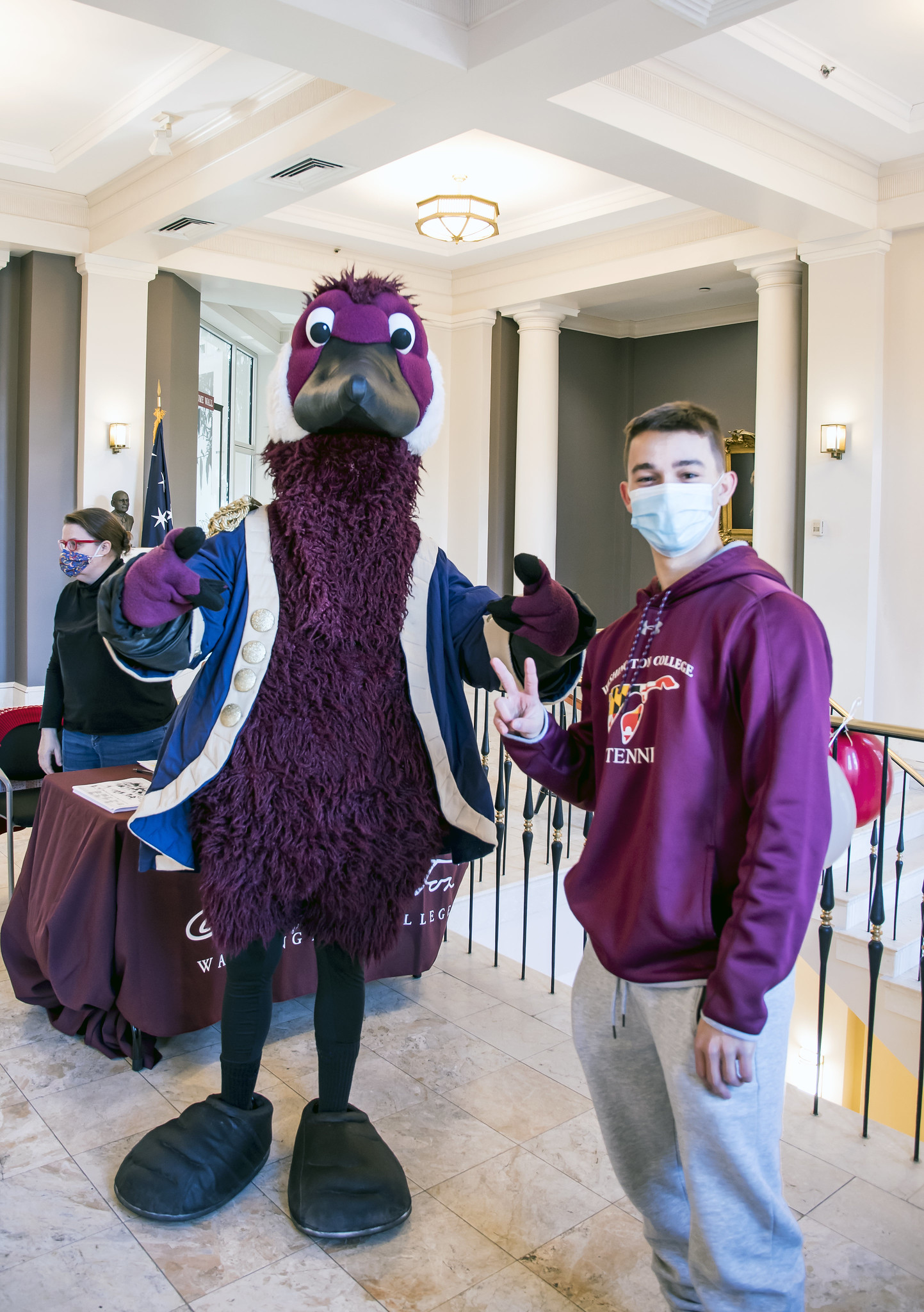 Step One: Who is my Peer Mentor?
Coming to a new place can be difficult, but the Peer Mentor Program is here to make your transition to Washington College easier than you could have imagined!
Not everyone can be a Peer Mentor, but those who are selected love what they do. Their job is to help new students not only find their way to classes, but find their way at Washington College altogether.
Every new student is assigned to a Peer Mentor group, led by one of our outstanding Peer Mentors. Your Peer Mentor will contact you by e-mail to schedule a Zoom call in the summer, before classes begin to introduce themselves. Once you get on Zoom, you, your Peer Mentor, and your Peer Mentor group will go through orientation together to prepare you for your transition from high school to college life. By the end, we promise you will feel more than ready to start your Washington College career!
Peer Mentor groups generally consist of 8-15 new students and their Peer Mentor. For those of you who are starting Washington College in the fall, your Peer Mentor group will be your classmates in your first-year seminar. This means that on your first day of class, you will already have some familiar faces, which allows you to start your academic journey with a solid foundation.
Luckily, your Peer Mentor's work is not yet done once your classes begin. Throughout the entire year, your Peer Mentor will continue to meet with your group and you, individually, to make sure that your transition is smooth and complete. They will remind you about postorientation events and other programs for first-year students. They may also draw your attention to interesting lectures, concerts, open mic nights, and many other traditions and events at Washington College. It is your Peer Mentor's utmost responsibility and promise to continue to check in with you to make sure that all remains comfortable and successful. For many of you, you will find that your Peer Mentor becomes a valued friend and guide for your entire four years at Washington College.
Don't be shy to say "Hi!" when you see your Peer Mentor in a class with you or just around campus!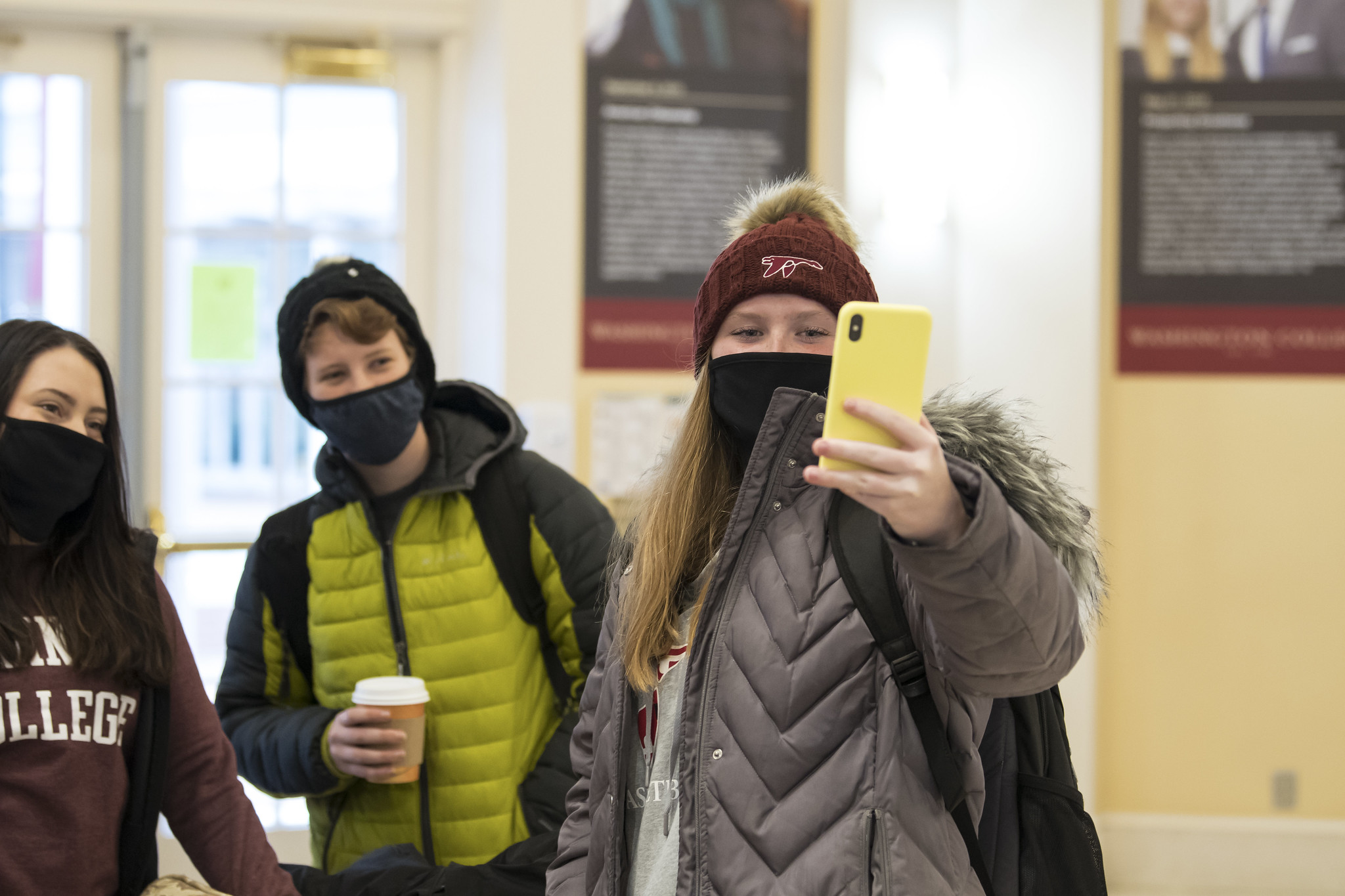 Step Two: Connect on Social Media
Washington College students typically connect with each other on Facebook before Orientation begins. As a member of the Facebook group you will be able to introduce yourself, find potential roommates, meet classmates, receive reminders about due dates and events, and more!
Booklet Three: Preparing for Advising Day "Bird's Eye View"
We're halfway there!
You are about to embark on one of the most exciting days with Goose Nation where your college journey may start to feel real, if it hasn't already. This guide will walk you through choosing classes, filling out forms, and all that super-official college kid stuff. We hope you're as excited as we are!
Step One: "Take a Gander" at Washington College
Our Bird's Eye View days will take place over the month of June!
Bird's Eye View is your big picture look at beginning your Washington College career. This event will introduce you to college academics, the College's co-curricular programs, and other resources. You'll hear from College faculty and staff, meeting representatives from key offices, such as Residential Life, Athletics, Career Development, Health Services, Counseling Services, Intercultural Affairs, and the Academic Resource offices.
You will also meet with an academic advisor for summer advising where you will schedule your fall classes. And of course, there will be plenty of opportunities to engage with your peers and current students! Parents will have sessions available on life outside of the classroom, career development services, the transition to college academics, and more.
Why must I attend?
The transition to college is an exciting time in your life. Bird's Eye View is an opportunity for you and your family to become better acquainted with Washington College. Your most important tasks during Bird's Eye View are connecting with other first-year students, a starting point for many WC friendships, as well as becoming more familiar with the incredible experience you will have at Washington College. You will also sign up for classes and work one on one with our amazing faculty members.
When can I register?
Registration for the Bird's Eye View will open Wednesday, May 5, 2021. You can change your registrations any time from May 5 at 9 a.m. to May 31 at 4 p.m.
How do I register?
What should I do to prepare for Bird's Eye View?
1. Complete the Financial Responsibility Form
Students receive bills and statements online and get a monthly email reminder about their statement at their washcoll.edu email address. Complete the required Financial Responsibility Form in order to add at least one additional email address for someone who will also receive an email alert that the bill is available for viewing/printing. You will not be allowed to register for Fall 2021 classes unless you have completed the Financial Responsibility Form.
2. Take the Foreign Language Placement Survey and Math Placement Exam
These exams open on May 5 and you must complete both by June 14. You will not be allowed to register for Fall 2021 classes unless you have taken the Math Placement Exam and either takening the Foreign Language Placement Survey & Exam or indicated why you should be exempt.
3. Review the information at washcoll.edu/new under Academic Success, where you will find:
Suggestions for how to balance your course load.

Information about academic resources on campus.

Explanation of the first-year seminar program.
4. Complete your Course Selection Worksheet:
Please bring the worksheet with you to your advising appointment with your summer academic advisor, who will help you register for your Fall 2021 courses.
We recommend exploring our course catalog while filling out your Course Selection Worksheet. The catalog is a robust document that lists college policies, academic requirements, and courses offered throughout the academic year. Please take notes on the courses and majors you are interested in to save time if you need to reference back to anything, this will also be helpful information for your Summer Advisor during your advising appointment. Many students try to strike a balance of general requirements and potential-major courses during their first semester. In addition to the Course Catalog you can view major requirements and courses on many departments' web pages, which are accessible under "Academics @ WAC".
Step Two: Take Placement Exam
Please Note:
The Language Placement Test is not compatible with iPhone devices or browser. Please use Chrome or Firefox browser to take the test.
Instructions for the Language Placement Survey & Exam
In order to register for classes, all students must complete the online language survey on Web Advisor. Please follow the instructions below:
Go to Webadvisor

With your username and password, log into WebAdvisor and click on the "Students" menu. DO NOT include "@washcoll.edu" when entering your ID

Under "Miscellaneous options," click on "Language Survey/Placement."

Read the instructions carefully and indicate (with a "yes" or "no") whether you will need to take the placement exam.
You MUST take the placement exam if:
English is your first language and you have studied Chinese, French, Spanish or German.
You should NOT take the exam if:
a) English is not your first language.

b) You have studied a foreign language other than Chinese, French, Spanish or German.
c) You have never studied a foreign language.
If you select "no," you will be asked to complete a survey about your language experience. Please answer all of the questions to the best of your knowledge.
If you select "yes," please follow these instructions:
Taking the Placement Exam (Chinese, French, German or Spanish).
Taking the Placement Exam (Chinese, French, German or Spanish)
Read and acknowledge the Honor Code statement and click "Submit." By clicking "Submit," you promise to do your own work and your best work on the placement exam. Any attempt to manipulate the results of the exam (for instance, by giving purposefully wrong answers or by using outside sources to answer the questions) will be considered a violation of the Honor Code.

On the "Honor Code Acknowledgment" page, copy down your student ID number:___________________________________
You will need it to take the placement exam.
Click on "Continue to exam."

Log into Test Site with the following:

• First name
• Last name
• Full Washington College email: ex. jsmith2@washcoll.edu • Student ID number
• Enter the password "shoremen1"
• Select that you agree to the Privacy Policy

Select the language to be tested.

Begin the language background Pre-Test Survey and submit when finished.

Once Pre-Test Survey is complete, click "Begin Test".

Once you finish the test, click "See Score Report".

At this point, results are recorded on your language test profile and you can log out.
PLEASE NOTE:
It will take you from 5 to 35 minutes to complete the placement exam. The exam is a "smart test"; it offers a new question based on your previous response. For example, if you get a question right, the program will follow with a different question than if you were to get the same question wrong.
In some cases, the program decides on a placement level with just a few questions; in others, you may have to answer many questions before the program can determine your placement level.
For more details about the language requirement, please visit: washcoll.edu/flrequirement.
Instructions for the Math Placement Exam
In order to register for classes, students must complete the Math Placement Exam. The Math Placement Exam is administered through Canvas, WC's online learning management system. Please follow the instructions below to get to the exam website in Canvas.
Go to "WebAdvisor".

With your User ID and password log into WebAdvisor and click on the "Students" menu. DO NOT include "@washcoll.edu" when entering your ID.

Under "Miscellaneous options," click on "Math Placement Exam."

Read the page carefully and then continue to the Math Placement Exam website by clicking the link at the bottom of the page.

Now you will be asked to log in to Canvas. You need to log in with your Washington College email ID and password. DO NOT include "@washcoll.edu" when entering your ID.
Special Notes about the Math Placement Exam
All students must take the Math Placement Exam. There are two short exams. The website will explain if you have to take only one or both. Taking one or both depends on your anticipated area of study.

You must have "claimed" your Washington College email account before attempting to go to the Math Placement Exam website.

The first time you log in to Canvas for the Placement Exam, it will ask you to accept the course invitation. Make sure to "Accept" the invitation, which will take you to the Math Placement Exam.

You are welcome (and encouraged) to go to the website for the Placement Exam to read about the exam before you actually take it. This can be helpful if you are concerned about what topics are on the exam.

If you have any questions please contact the Dean's Office at summeradvising@washcoll.edu or 410-778-7206.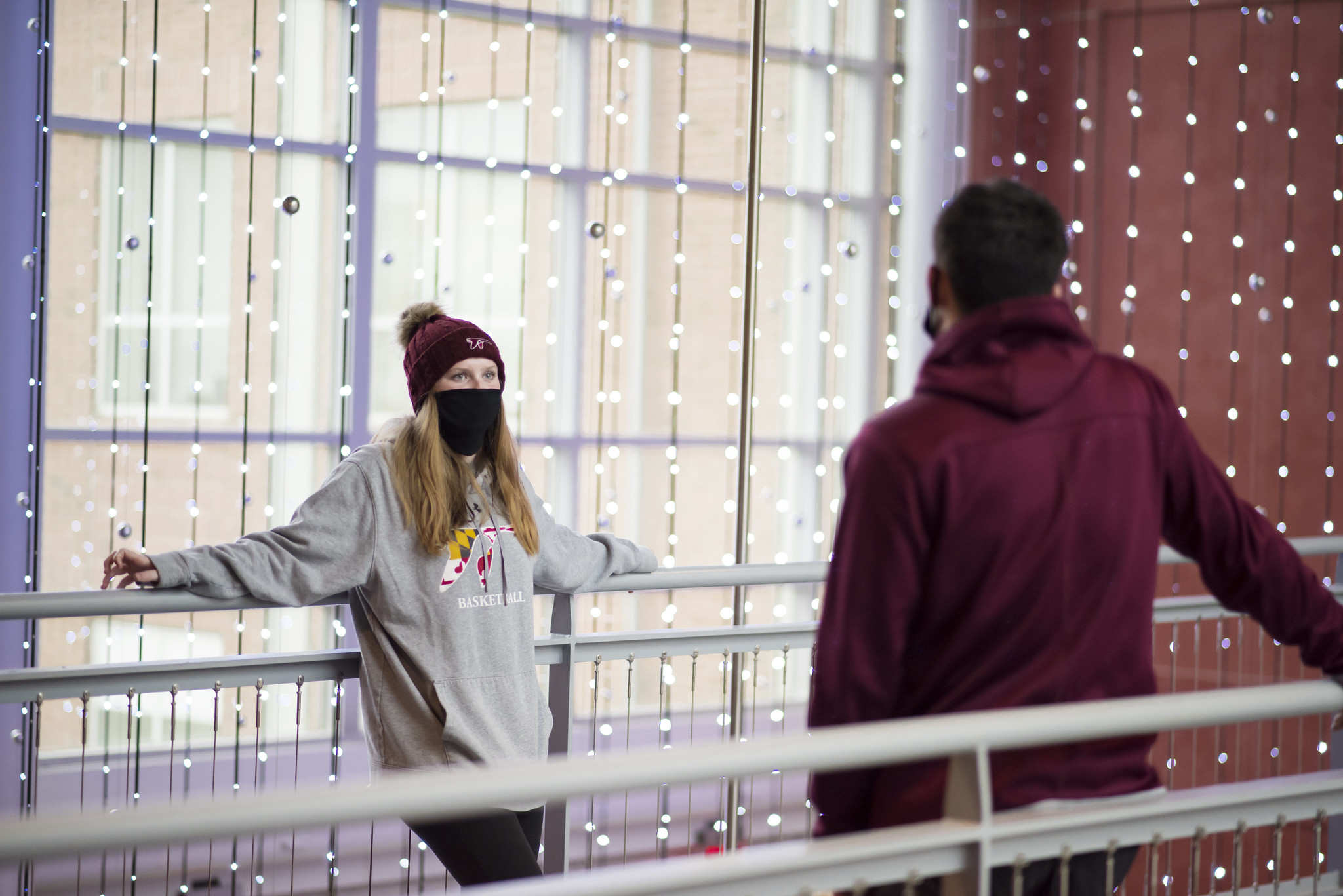 Step 3: Complete Housing and Dining Forms
Please complete the forms below by May 31, 2021
Your Washington College residence hall will truly be your home away from home; the on- campus living experience is one of the most rewarding aspects of your education. Directions for completing these forms are also available at washcoll.edu/new.
Click on WebAdvisor to sign-up for your housing and meal plan. Use your user ID and password that you use for your email account. DO NOT include "@washcoll.edu" when entering your ID.

Once you have logged into WebAdvisor, the link to the Housing Portal is on the lower right, "Housing and Meals Application and Information." Use your user ID and password that you use for your WC email account.

After completing the Housing and Meals Application and Information forms, be sure to click on "Personal Information" and fill in the Addresses and Emergency Contacts form. Make sure the information is correct.

Your parent or guardian must complete the "Parent/Guardian Information Form" found on WebAdvisor.

Helpful tips while filling out your forms:
Application: New Student Housing Preference
Make sure to enter your cell phone number!
Room Selection: Roommates/Suitemates.
If you know the first and last name of the person you wish to room with, this is where you submit their name.
Meal Plan: Select a meal plan.
Information about the meal plans is available here online at

www.dineoncampus.com/wc/for-residents

. For questions regarding meal plans and dining on campus, please contact Dining Services at 410-778-7794 or

dining_services@washcoll.edu.
If you have questions as you complete your housing forms, visit Residential Life at washcoll.edu/new for information about each hall, themed housing, resident assistants, and more.
For students who complete their housing forms by May 31,2021, we anticipate that housing assignments will be available on or around July 9, 2021.
Booklet Four: Joining the Flock
Congratulations! This booklet contains your final steps before arriving on campus. Inside you will find a lot of technical work, (like completing forms and online orientation) but also a lot of fun activities (like choosing classes and submitting your Student ID photo)!