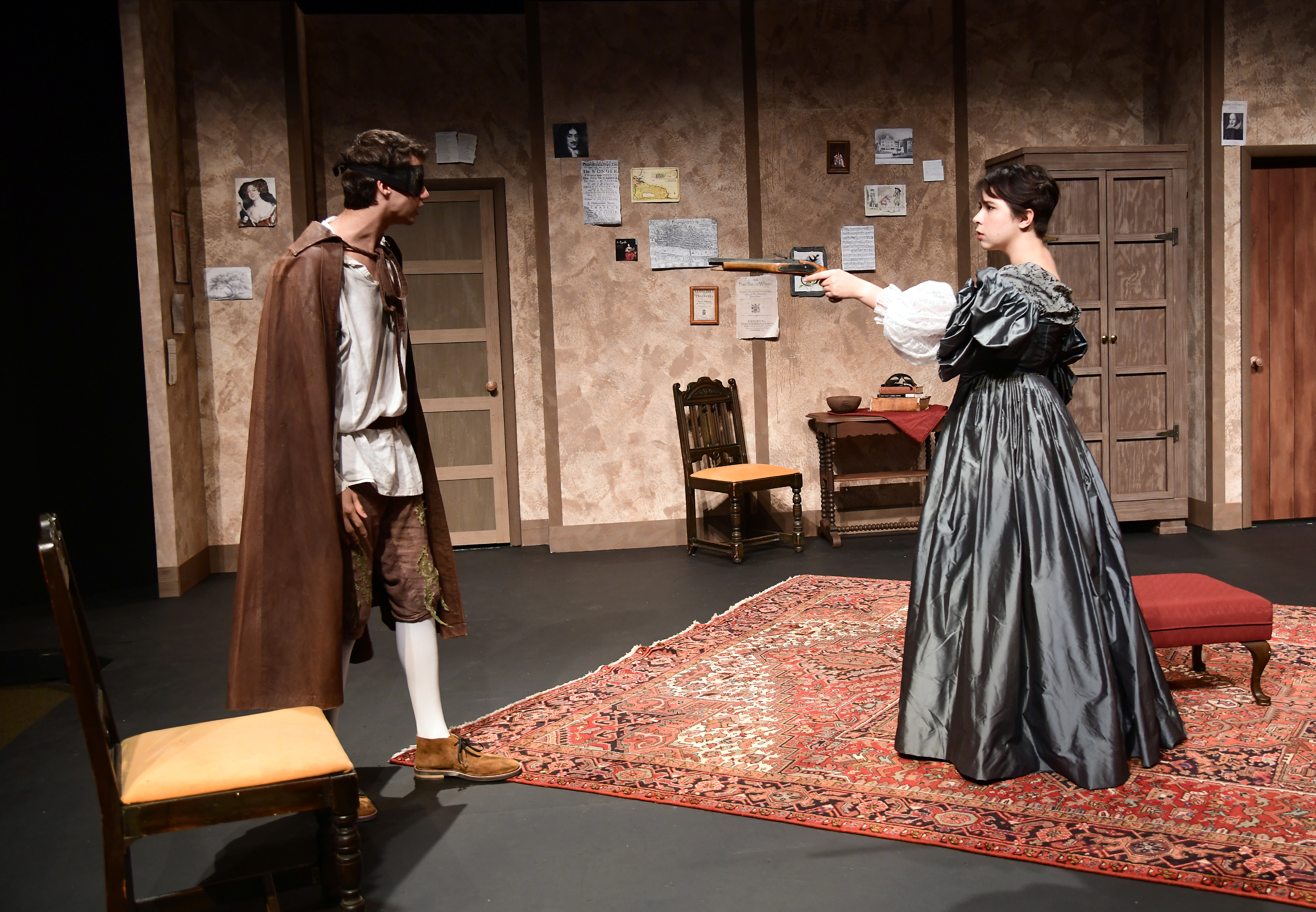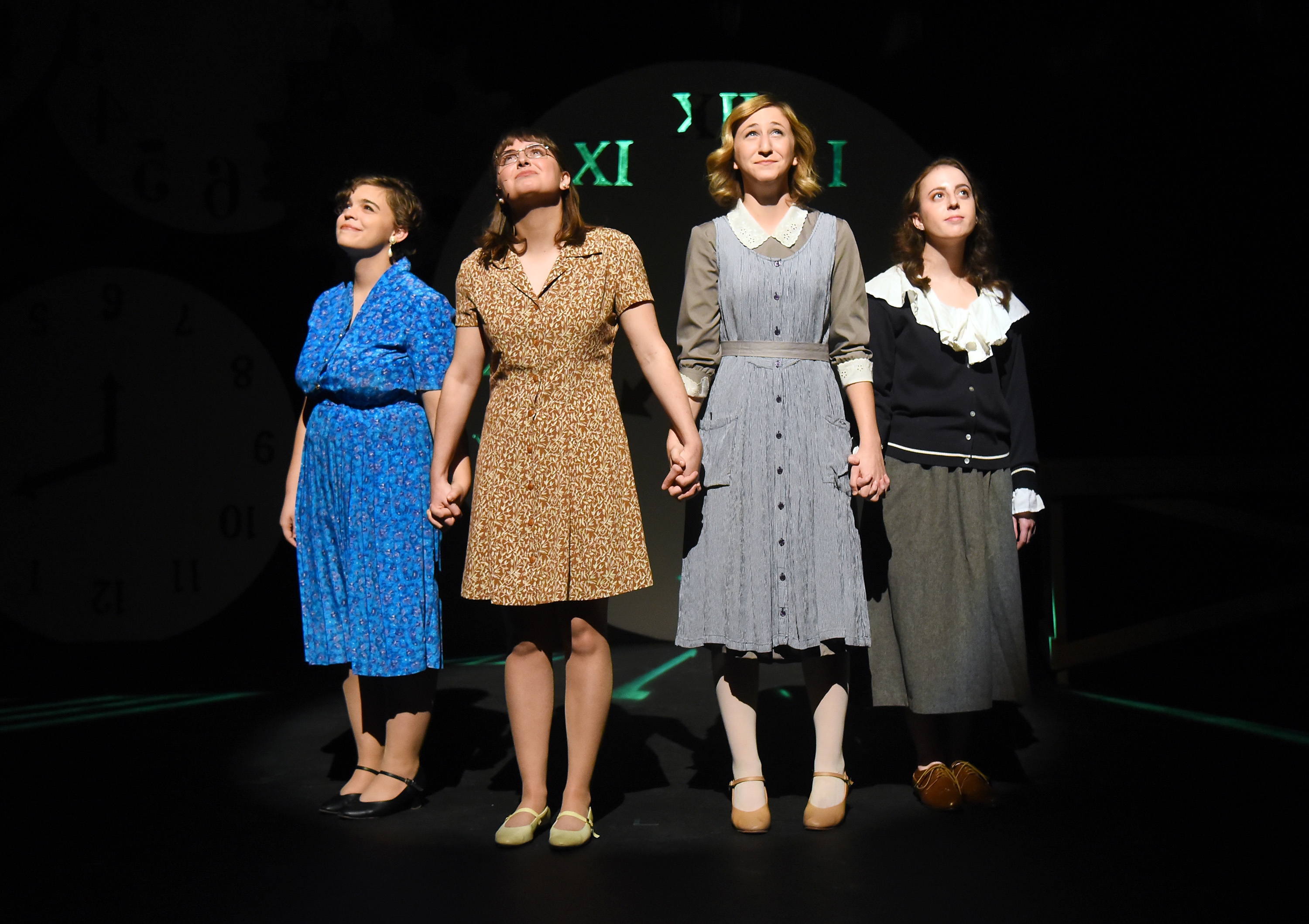 Support our season!
2020-2021 Productions
Riders to the Sea
by John Millington Synge
presented as an audioplay & design installation in Tawes Theatre
A Directing SCE from Caitlin Woods '21
A Lighting Design SCE from Miles Cochran '21
Installation Visit Dates: April 16-17, 2021
In-person tickets available here
In-person tickets are only available to members of the WC campus community.
A video version of the installation & audio play will be posted here, for public viewing.

John Millington Synge's Riders to the Sea first premiered in 1904 in Dublin and is heavily steeped in Irish culture. The play follows the cycle of grief of one family residing on an island off the west of Ireland. The mother, Maurya, and her daughters have watched brother after brother and son after son leave their cottage and head towards the sea, never to return. Riders to the Sea explores the haughty ideas of grief and vocation through the particulars of an old Irish culture that has become foreign to most of us today.
This project is being presented as a design installation & audio play, with no live performers onstage. Each showing will have no more than 5 patrons plus 1 docent, all of whom must remain masked throughout the event.
Tickets may only be reserved by members of the WC campus community who are already in the "emocha bubble" (i.e. those with existing campus access). All patrons will be required to show 3 days of green emocha badges upon arrival.
Anyone outside the "emocha bubble" who wishes to visit the installation must make a special request by contacting Theatre & Dance department chair, Prof. Laura Eckelman (leckelman2@washcoll.edu).
Reservations are limited to 2 tickets per party.
She Kills Monsters: Virtual Realms
By Qui Nguyen
Directed by Prof. Dale Daigle

Virtual Performances: April 29, April 30, & May 1, 2021 at 7:30pm
This production will be presented virtually, via Zoom. A registration link will be posted later in the semester.
"A comedic romp into the world of fantasy role-playing games, She Kills Monsters is a high-octane dramatic comedy laden with homicidal fairies, nasty ogres, and '90s pop culture – a heart-pounding homage to the geek and warrior within us all." [Concord Theatricals]
death & grief
minor profanity
minor homophobia
Dancescape 2020
Directed by Caroline Cox '19
Featuring choreography by: Prof. Raina Lucas, Kim Zepeda '13, Caitlyn Creasy '20, Parker Wolf '21, Elli Janicijevic '22, Paleena Amy '23, and Faithlin Hunter '23.
This year's Dancescape concert was an all-virtual event, featuring videos of dance performances by students, alumni, and guests, as well as interviews and discussions moderated by the concert director.
The annual departmental dance concert, featuring original works by students, faculty, alumni, and guest artists
(warnings posted to website)
The Curious Incident of the Dog in the Nighttime
Based on the novel by Mark Haddon
Adapted by Simon Stephens
A Performance SCE from Will Reid '21
Directed by Iz Clemens '19
This production was completed as an academic project with no public performances.
Production program available here
"15-year-old Christopher has an extraordinary brain: He is exceptional at mathematics but ill-equipped to interpret everyday life. He has never ventured alone beyond the end of his road, he detests being touched, and he distrusts strangers. Now it is 7 minutes after midnight, and Christopher stands beside his neighbor's dead dog, Wellington, who has been speared with a garden fork. Finding himself under suspicion, Christopher is determined to solve the mystery of who murdered Wellington, and he carefully records each fact of the crime. But his detective work, forbidden by his father, takes him on a thrilling journey that upturns his world." [Dramatists Play Service]
neuroatypicality & autism
parental abuse
police violence
ableism
animal cruelty & death
vomit & bodily fluids
Eurydice
By Sarah Ruhl
Directed by Prof. Brendon Fox
A Scenic Design SCE from Victoria Gill '21
Virtual Reading & Design Presentation
Live: March 19, 2021 at 7:30pm
Restreamed: March 20, 2021 at 2:00pm
and March 20, 2021 at 7:30pm
Q&A Discussion: March 21, 2021 at 2:00pm
Production program available here
Eurydice is Sarah Ruhl's funny, heartbreaking and surreal take on the famous mythic love story. But instead of focusing on Orpheus, this play centers around a fascinating and complex woman who travels to the Underworld on her wedding day. There, she bonds her her father, put some sassy, speaking Stones in their place, and keeps the Lord of the Underworld at bay.
"In Eurydice, Sarah Ruhl reimagines the classic myth of Orpheus through the eyes of its heroine. Dying too young on her wedding day, Eurydice must journey to the underworld, where she reunites with her father and struggles to remember her lost love. With contemporary characters, ingenious plot twists, and breathtaking visual effects, the play is a fresh look at a timeless love story." [Concord Theatricals]