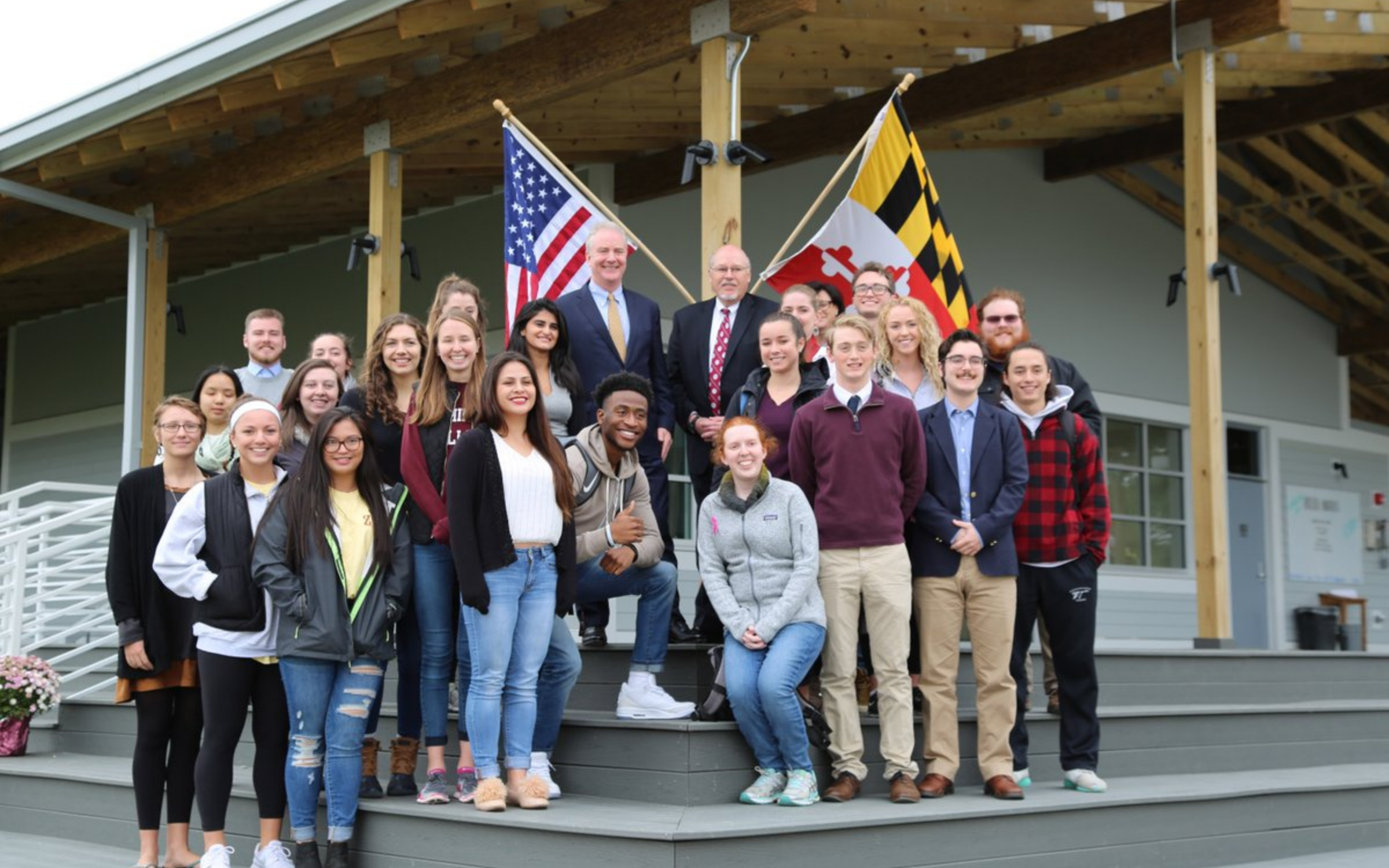 Be the change.
The political science major is designed to provide an understanding of the political forces, institutions, ideas, and problems of contemporary society.
Our curriculum prepares students for graduate studies and professional careers in law, politics, teaching, journalism, government, and international civil service.
Our top faculty, our innovative teaching styles, and our emphasis on experiential learning set the study of political science at Washington College apart from other places. Co-curricular programming through the Goldstein Program in Public Affairs and the Institute for Religion, Politics and Culture offers students a myriad of opportunities, including lectures by world-renowned experts, field trips, internships and short-term study abroad.
Political science students at Washington College also benefit from the college's close proximity to our nation's capital as well as Annapolis, the Maryland state capital. Many of our students complete internships or volunteer to work for political parties, nongovernmental organizations or campaigns during election season.
Our Photos
Speaker, Senator Chris Van Hollen
Senator Chris Van Hollen visits with Washington College students and faculty at the boathouse.
10/26/2018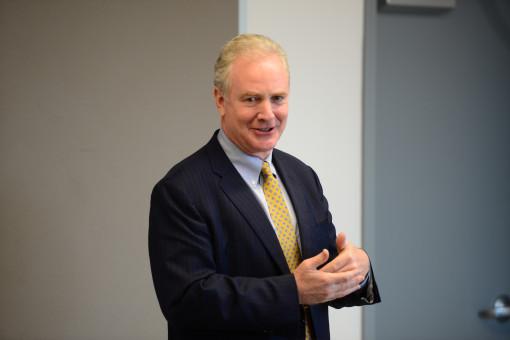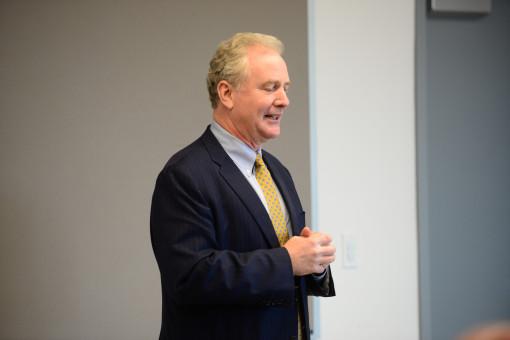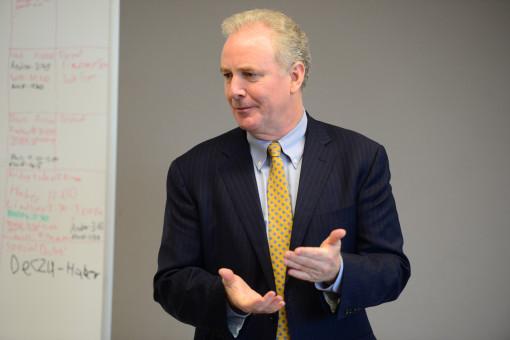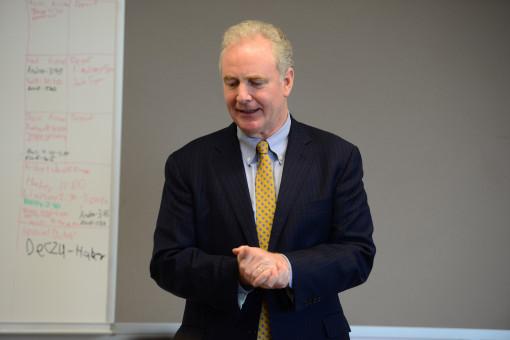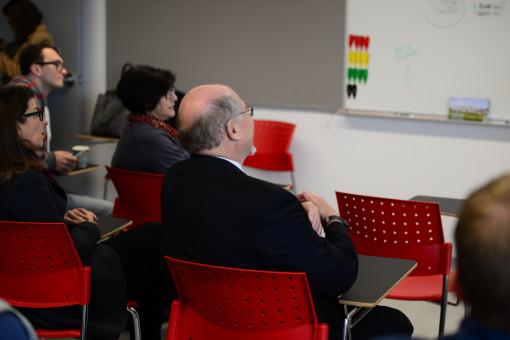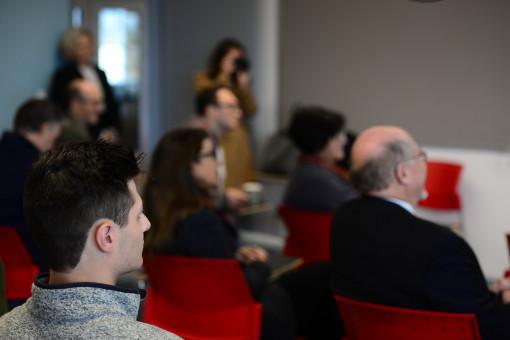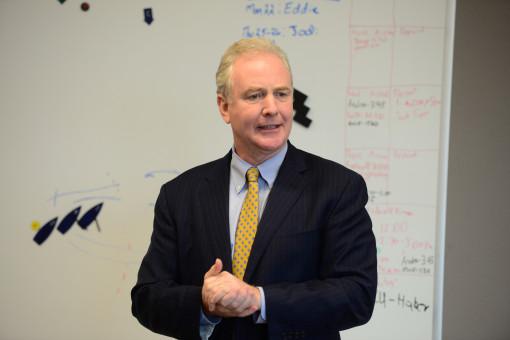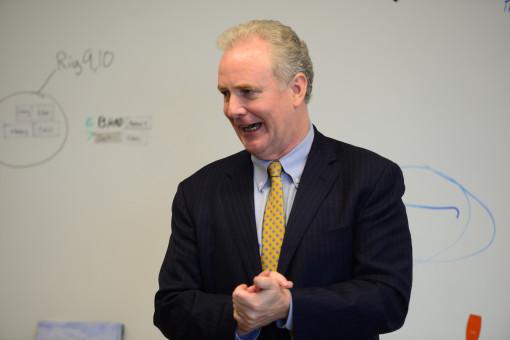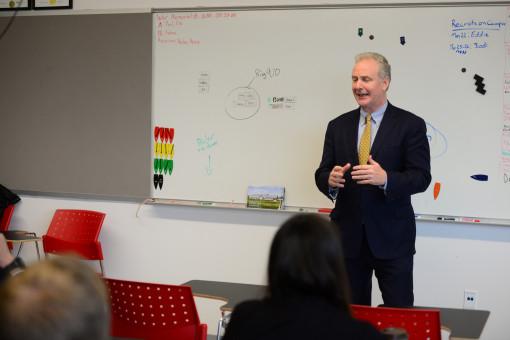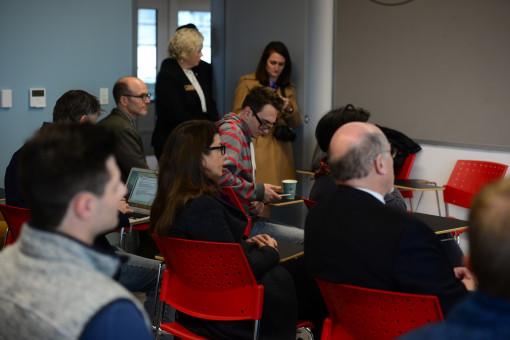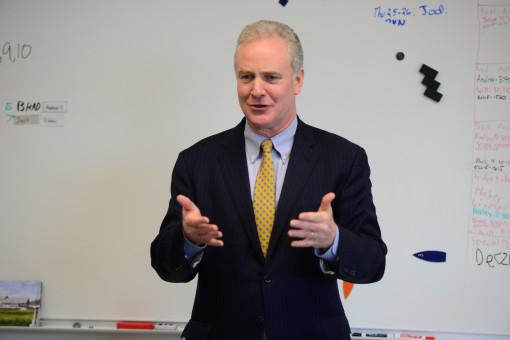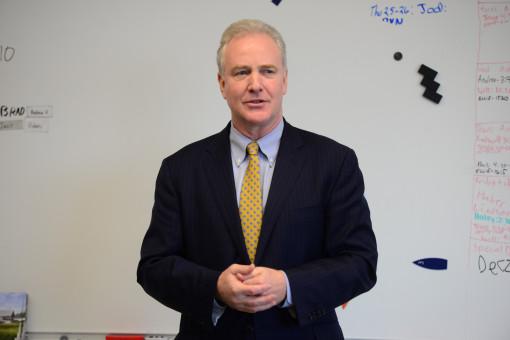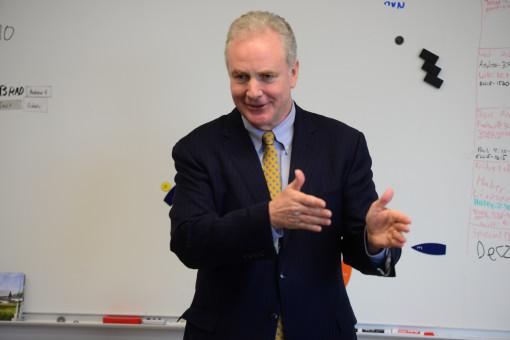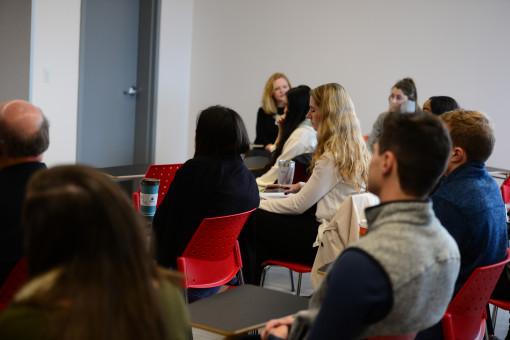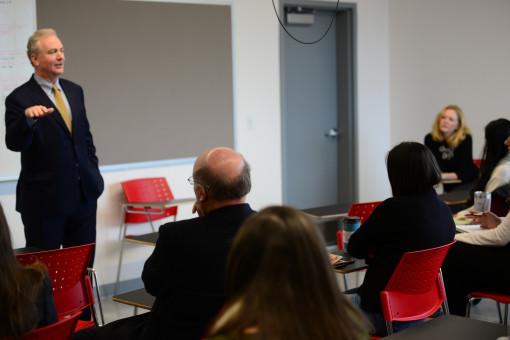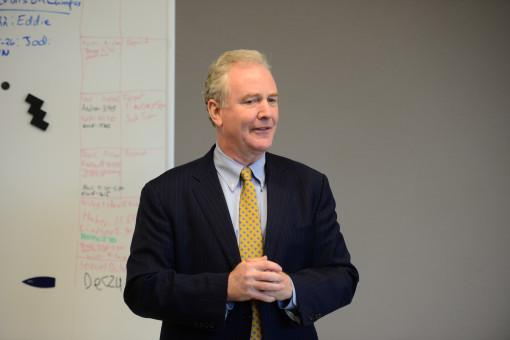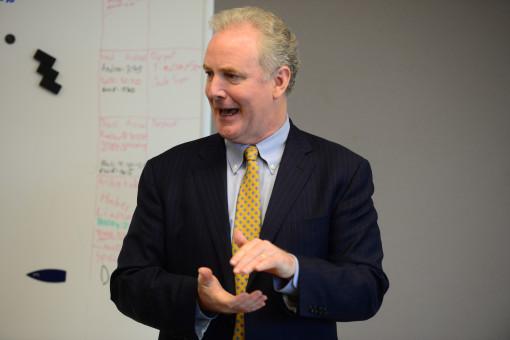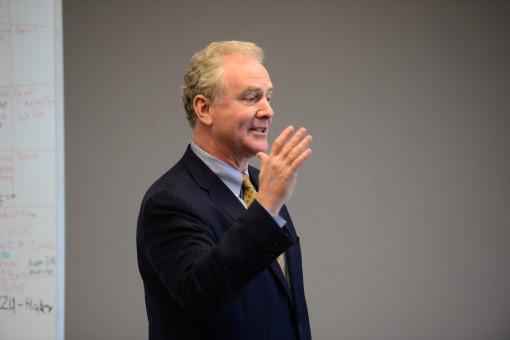 Senior Capstone Experience Poster Presentations
05/02/2018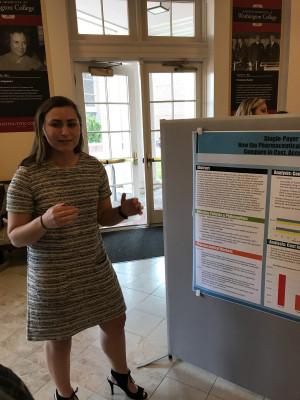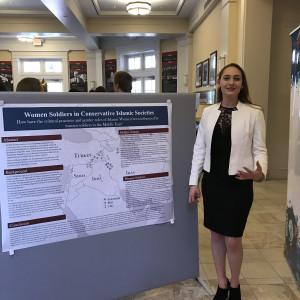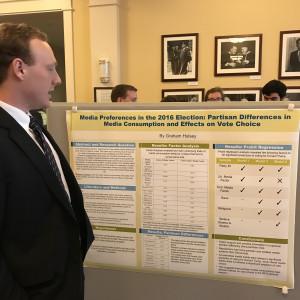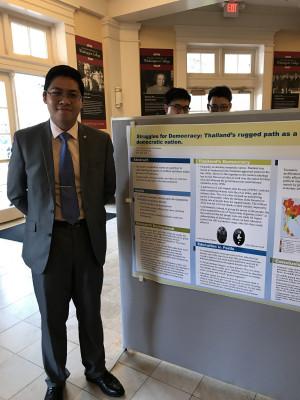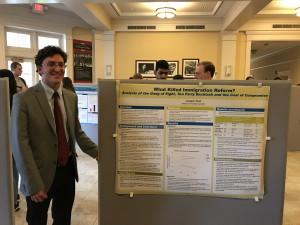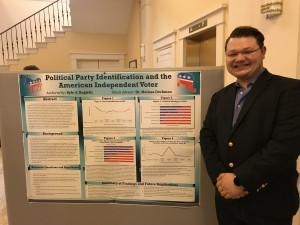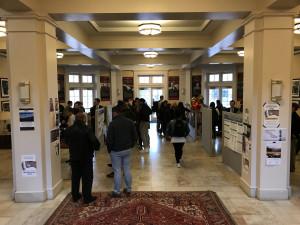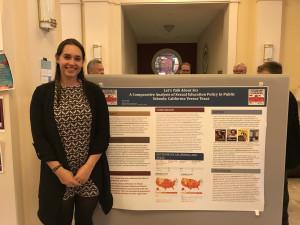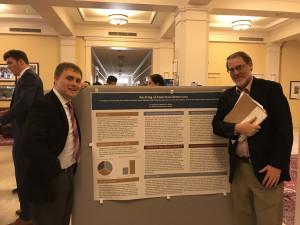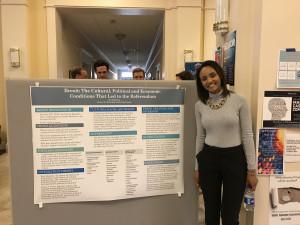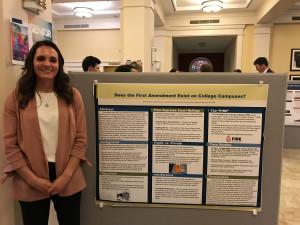 Who's Choosing the President?
The 2016 special presidential election series, cosponsored by the Goldstein Program in Public Affairs, began with a look at racial, religious, and generational changes in the American electorate. Jones is CEO of the Public Religion Research Institute and author of
The End of White Christian America
. Rouse is Associate Professor of Government and Politics and director of the University of Maryland's Center for American Politics and Citizenship. She is the author of
Latinos in the Legislative Process
.
09/28/2016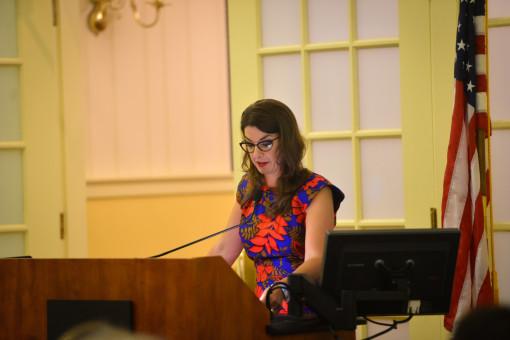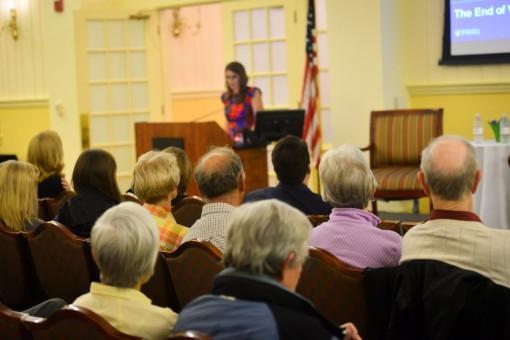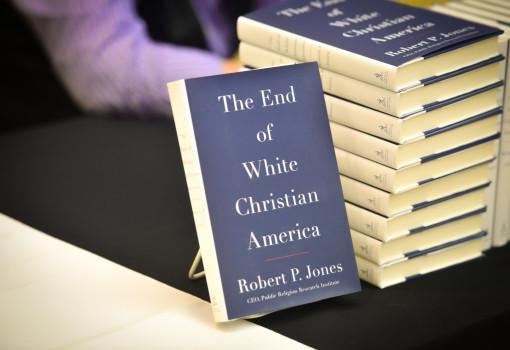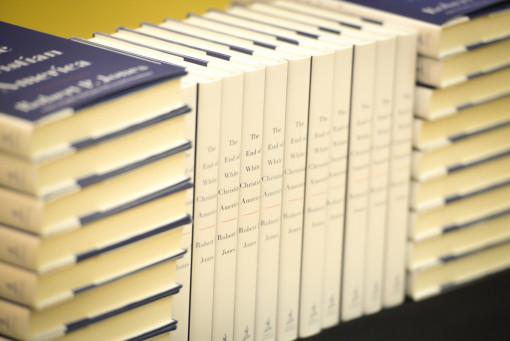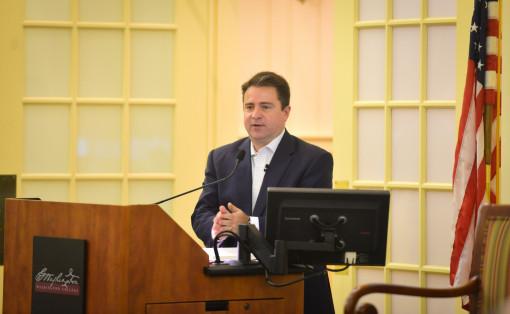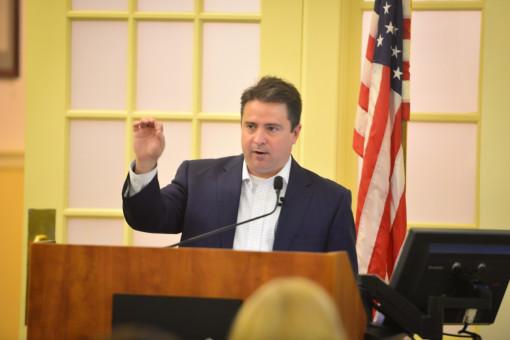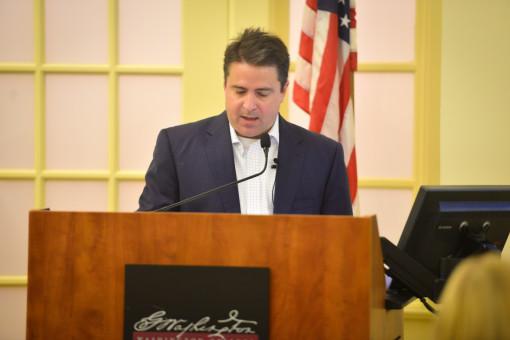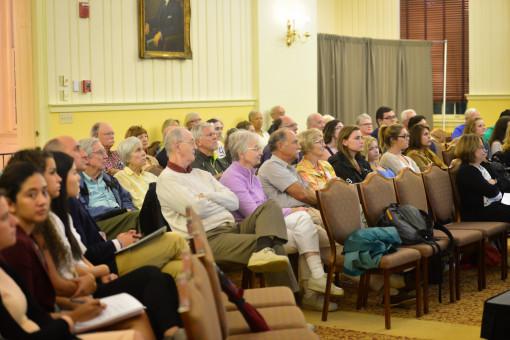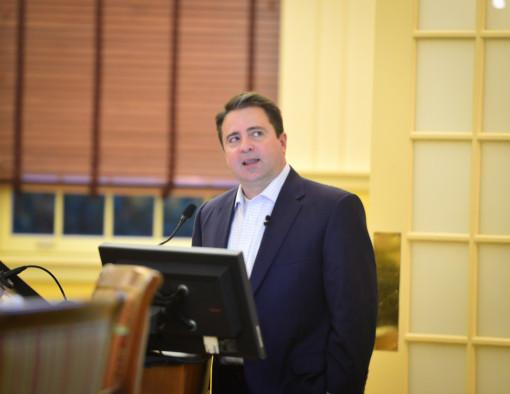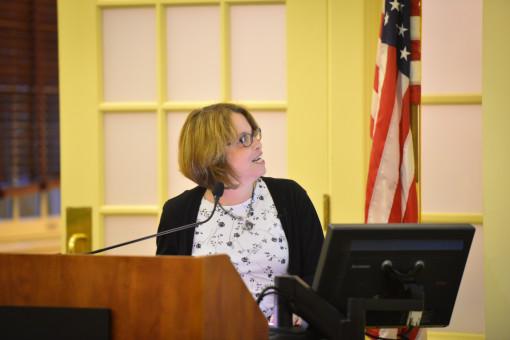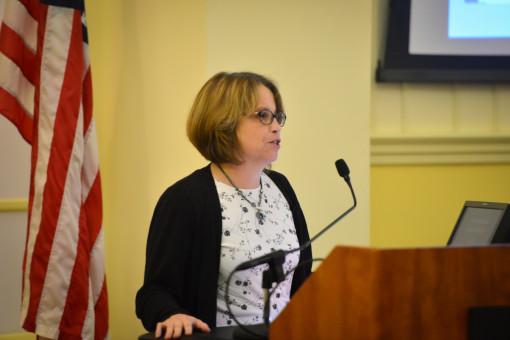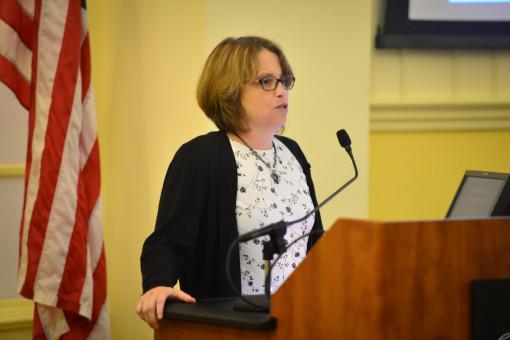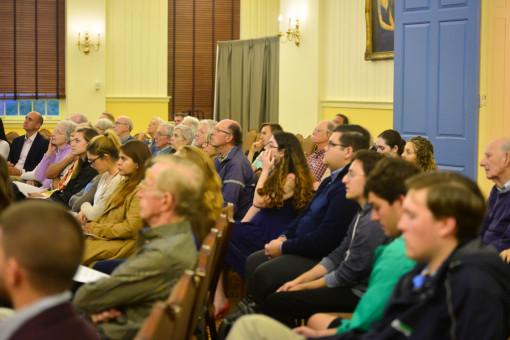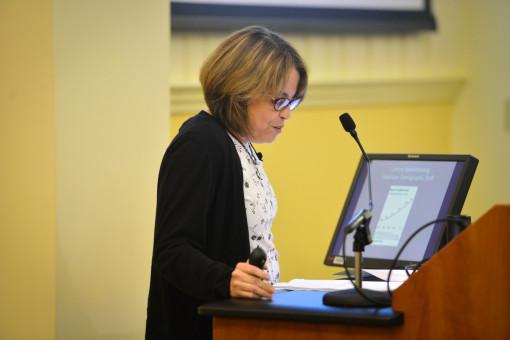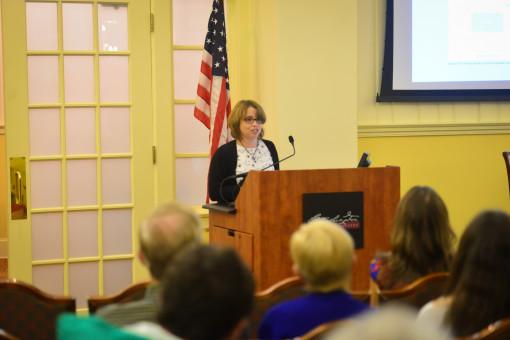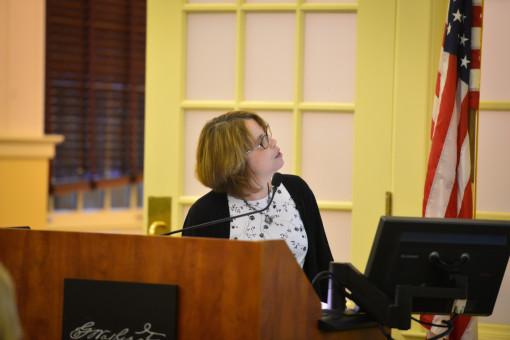 Model UN
Washington College boasts an award-winning Model UN delegation. This signature program has sent students to national and global conferences for over two decades.
04/03/2016