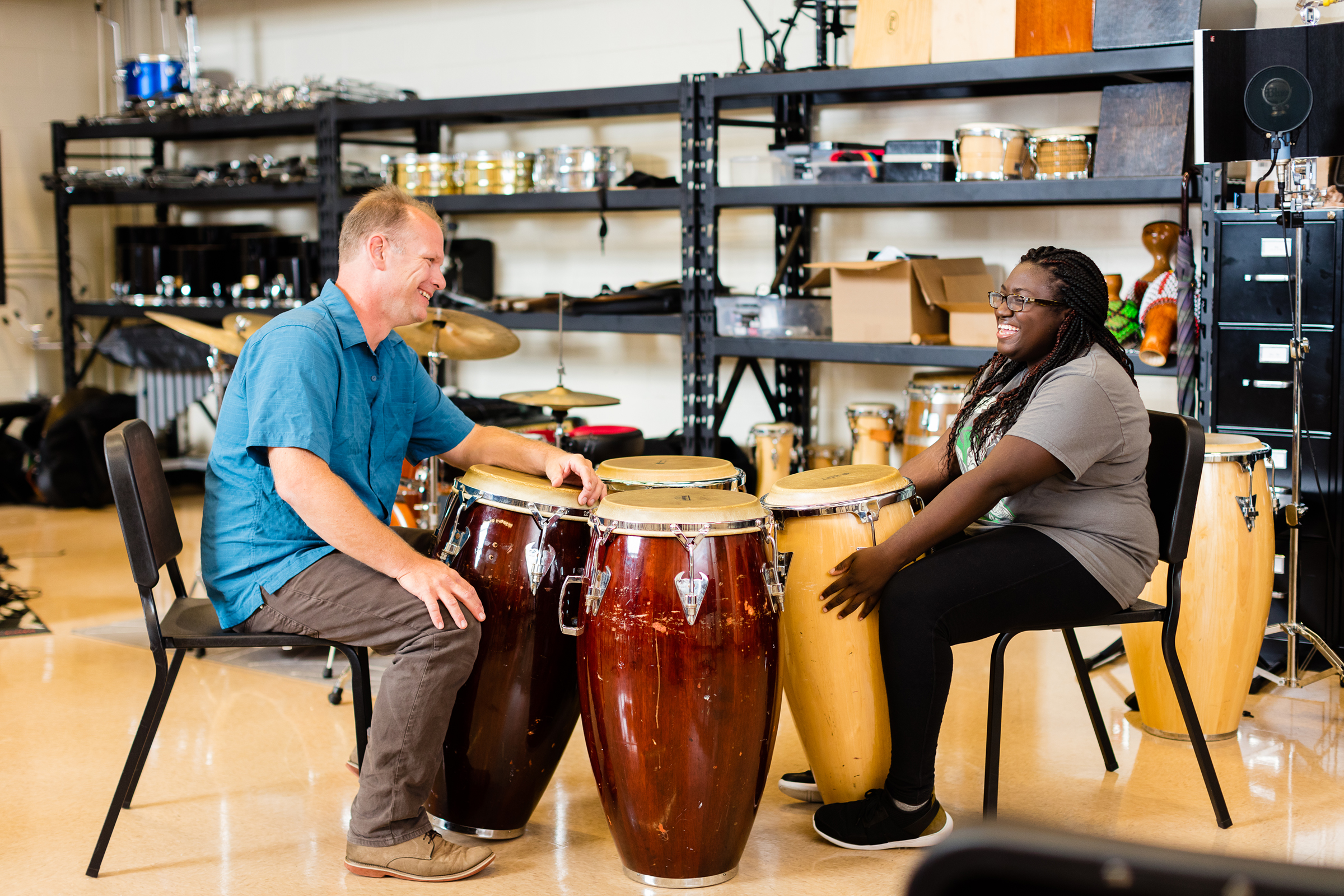 Senior Capstone Experience
The Senior Capstone Experience in music may be fulfilled by writing an extensive research paper or an extended composition; by presenting a research paper in conjunction with a lecture recital; by performing an hour-long solo recital; or by combining a half recital with a research paper.
Students may pursue an alternate Senior Capstone Experience project with the approval of the department chair. Students who double major are encouraged to explore a project that satisfies both majors. Students are expected to follow published timelines for submitting project proposals, drafts, and other related obligations. Students will choose their project in consultation with the Chair of Music and other music faculty. The Chair, prior to initiating any substantial work, must approve all projects. The SCE will be accorded Pass, Fail, or Honors, and, upon successfully completing it, the student will receive four credits.
Senior Capstone Recitals
If a student wishes to explore one of the recital options above, they must declare their intentions to the department chair by November 15 of their Junior Year, to ensure that Full-time faculty members are present for their jury (a requirement regardless of whether or not the student participates in a student recital during this semester). Students should then submit a Senior Capstone proposal to the Department Chair by March 1 of their Junior Year. Capstone recitals are normally given in February or March of the senior year, though exceptions can be made if the student has scheduling constraints (another major, student teaching, study abroad, etc.). The recital should, at the latest, be given no later than four weeks before the end of the semester. In the semester before the recital is given, the student will submit a proposed program at his or her jury and be prepared to perform 1/3 of the program at that jury. The jury will accept or reject the program and may suggest modifications to the program. Students deemed unprepared to continue pursuing the recital will be presented with appropriate alternatives.
If it is the professional norm for the recital to be performed from memory, then it will be required at Washington College (e.g., piano and voice students are required to perform from memory—other areas will be determined by the instructors in those areas.) Each area of applied music may have its own set of recital criteria. In all cases, the recital program is worked out between the student and his or her instructor, subject to the approval of the Department Chair Senior Capstone advisor. Only full time faculty may officially supervise Senior Capstones. When a piano accompanist is needed, the student will work with the instructor and the Chair to determine the appropriate person for this.