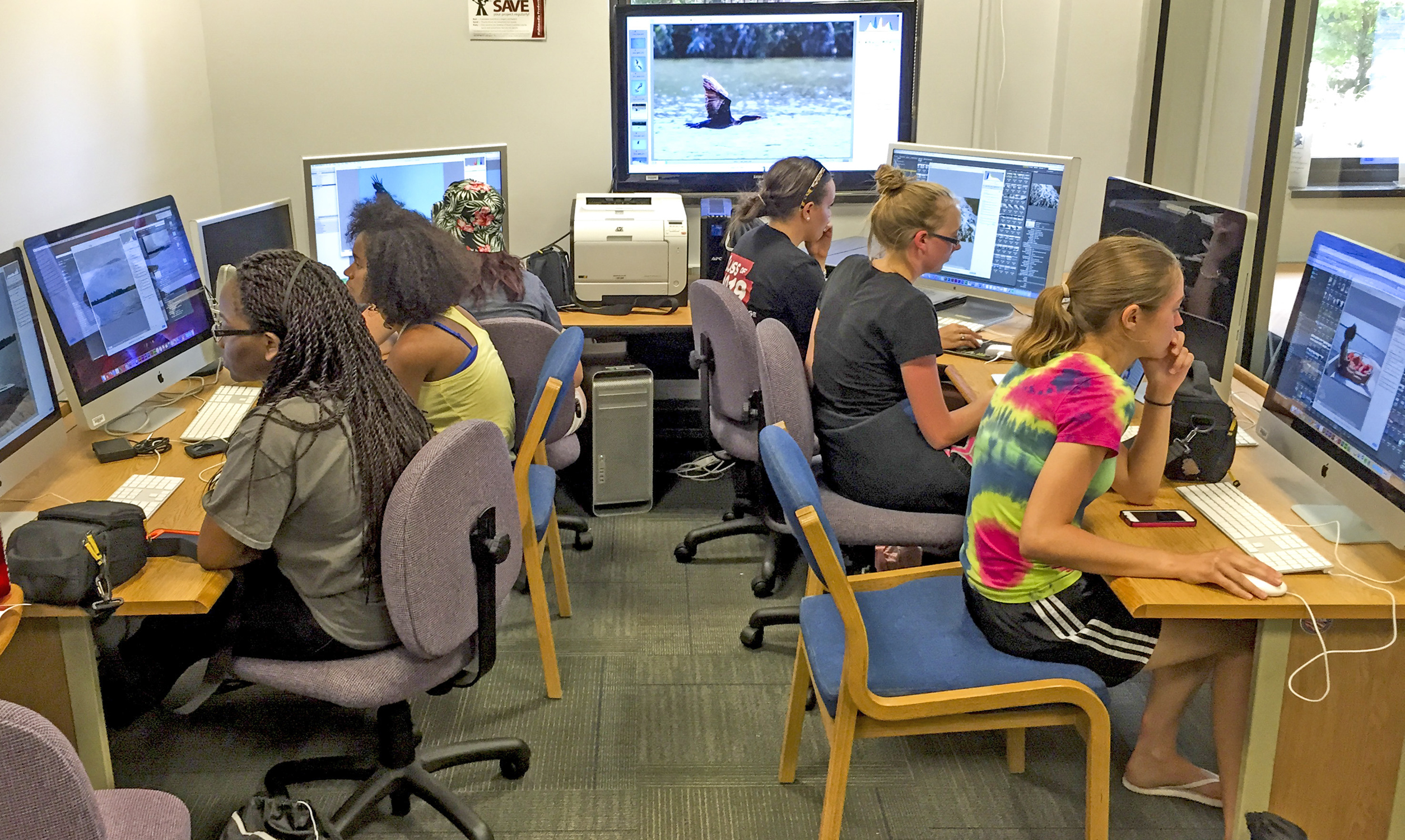 The CMS Major
Crafted. Customized. Curated.
The CMS major combines field-specific curriculum with a student's chosen concentration to produce a customized major that prepares students to act as conscious citizens and exceptional professionals.
Majors must choose one concentration area:
General Major Requirements
The requirements for majors in Communication and Media Studies are as follows:
CORE COURSES

CMS 101. Introduction to Communication and Media Studies

CMS 250. Intermediate Communication Theory

CMS 301. Research Methods in Communication and Media Studies

CMS 450. Senior Seminar

CONCENTRATION COURSES

7 additional courses in chosen conentration

SENIOR CAPSTONE EXPERIENCE

Required for all concentrations
Major Guidelines and Program Policies
CMS majors may count twelve credits taken toward a non-CMS major or minor requirements as hours earned toward their CMS major.
To declare the CMS major the student must have completed at least 16-credit hours and have a cumulative grade point average of 2.00 or better. Transfer credit and Advanced Standing credit cannot be counted toward this 16-credit hour requirement.
All declared majors must have a chosen concentration by the end of their second academic year.
To declare the CMS major, students must meet with CMS Program Director. Students are assgined a CMS advisor at the time of major declaration.
Students must maintain a minimum GPA of 2.00 and may not count more than two four-credit courses with "D" grades toward any major.
Students must achieve a cumulative grade point average ("GPA") of 2.00 overall in the 128 credit hours offered toward graduation. Not more than six four-credit courses with "D" grades will count toward the 128 credit hours required.
CMS major are encouraged, but not required, to participate in internships and/or externships. The Career Center has a robust roster of opportunities for CMS students. CMS emphasizes quality over quantity when considering internship and/or externship opportunities.
The Senior Capstone Experience (SCE) is the culmination of training in CMS. Planning for the SCE begins the spring semester of the student's third year. While there are a set of universal SCE requirements, each project is customizable—to a certain extent—to major concentrations. SCE's receive a grade of pass, fail, or honors.
"Video production was so fun! It was hands-on learning and I definitely gained actual practical skills in this class."

Natalie Mansfield, CMS Class of 2021