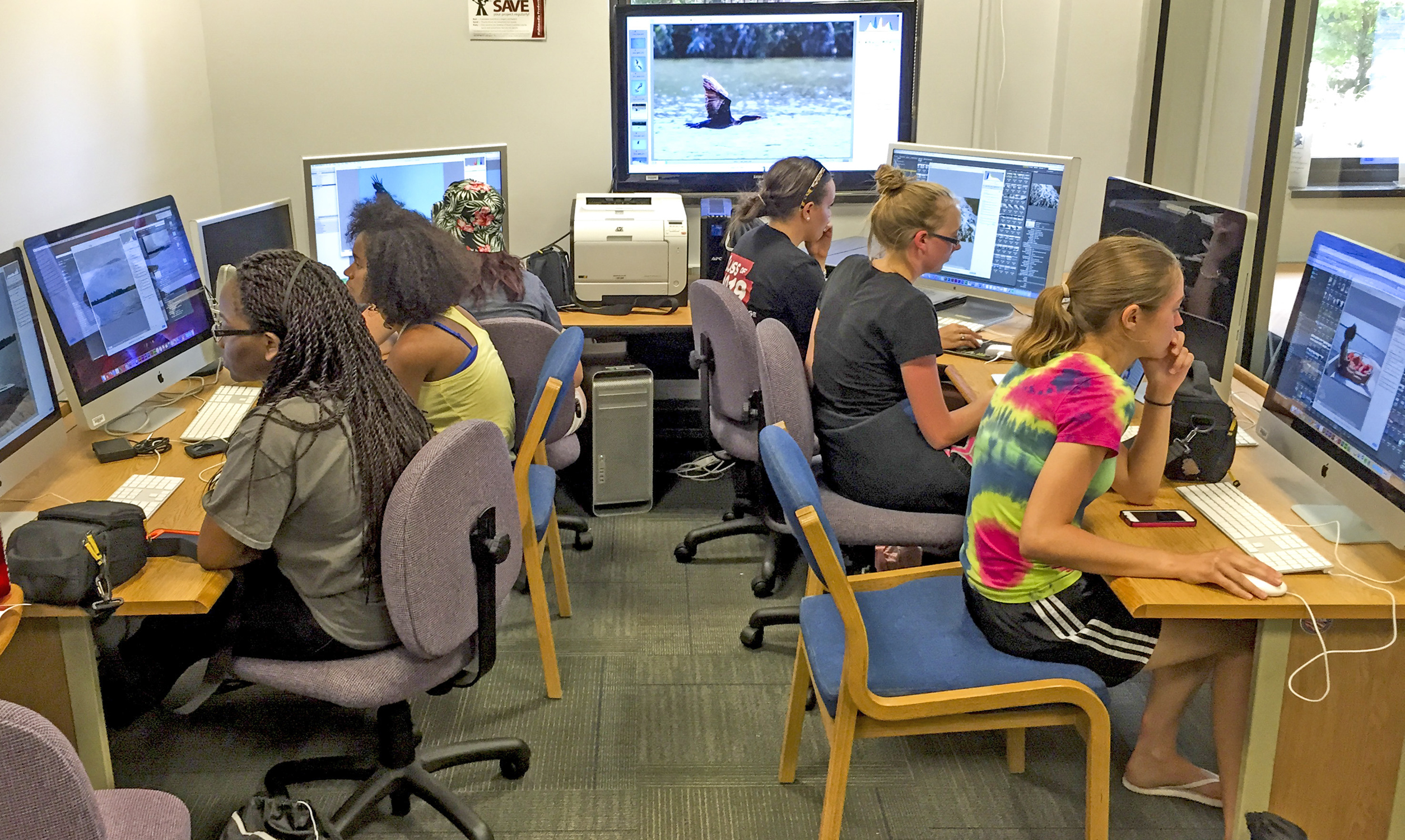 The CMS Major
Crafted. Customized. Curated.
The CMS major combines field-specific curriculum with a student's chosen concentration to produce a customized major that prepares students to act as conscious citizens and exceptional professionals.
CMS field is roughly divided across two approaches: the humanities approach and the social scientific approach. The core classes in CMS use a combination of these two paths to impart onto students the breadth and depth of the field.
Concentrations within the major also speak to the bifurcated nature of the field and the need for a hybridity of approaches. While specific information on each concentration appears on their dedicated page, below is a breakdown of where they stand in relation to the broad-based CMS field:
Arts and Production (humanities based)
Business and Organizational Communication (social science based)
Identity and Culture (hybrid of humanities and social science)
Film Studies (humanities based)
Majors may not choose more than one concentration area.
General Major Requirements
The requirements for majors in Communication and Media Studies are as follows:
CORE COURSES

CMS 101. Introduction to Communication and Media Studies

CMS 250. Intermediate Communication Theory

CMS 301. Research Methods in Communication and Media Studies

CMS 450. Senior Seminar

CONCENTRATION COURSES

7 additional courses in chosen conentration, at least 4 at the 300-400 level

SENIOR CAPSTONE EXPERIENCE

Required for all concentrations
Major Guidelines and Program Policies
The CMS major is an interdisciplinary program that emphasizes rigor and pushes students to expand their understanding of human communication, culture, and social institutions.
The CMS Major
CMS majors may count twelve credits taken toward a non-CMS major or minor requirements as hours earned toward their CMS major.
Declaring a CMS Major
To declare the CMS major the student must have completed at least 16-credit hours and have a cumulative grade point average of 2.00 or better. Transfer credit and Advanced Standing credit cannot be counted toward this 16-credit hour requirement.
If a student declares the major during their first academic year they are not required to choose a concentration at the time of declaration. All declared majors must have a chosen concentration by the end of their second academic year.
To declare the CMS major, students must meet with both the CMS Program Chair and CMS faculty program administrator. Major declaration paperwork must be signed by the CMS Chair. CMS students are advised by both the CMS Chair and the CMS faculty program administrator.
CMS Major Academic Standing
Students must maintain a minimum GPA of 2.00 the major's and may not count more than two four-credit courses with "D" grades toward any major.
Students must achieve a cumulative grade point average ("GPA") of 2.00 overall in the 128 credit hours offered toward graduation. Not more than six four-credit courses with "D" grades will count toward the 128 credit hours required.
Internships and Externships
CMS major are encouraged, but not required, to participate in internships and/or externships. The Career Center has a robust roster of opportunities for CMS students. CMS emphasizes quality over quantity when considering internship and/or externship opportunities.
Senior Capstone Experience
The Senior Capstone Experience (SCE) is the culmination of training in CMS. Planning for the SCE begins the spring semester of the student's third year. While there are a set of universal SCE requirements, each project is customizable—to a certain extent—to major concentrations. SCE's receive a grade of pass, fail, or honors.