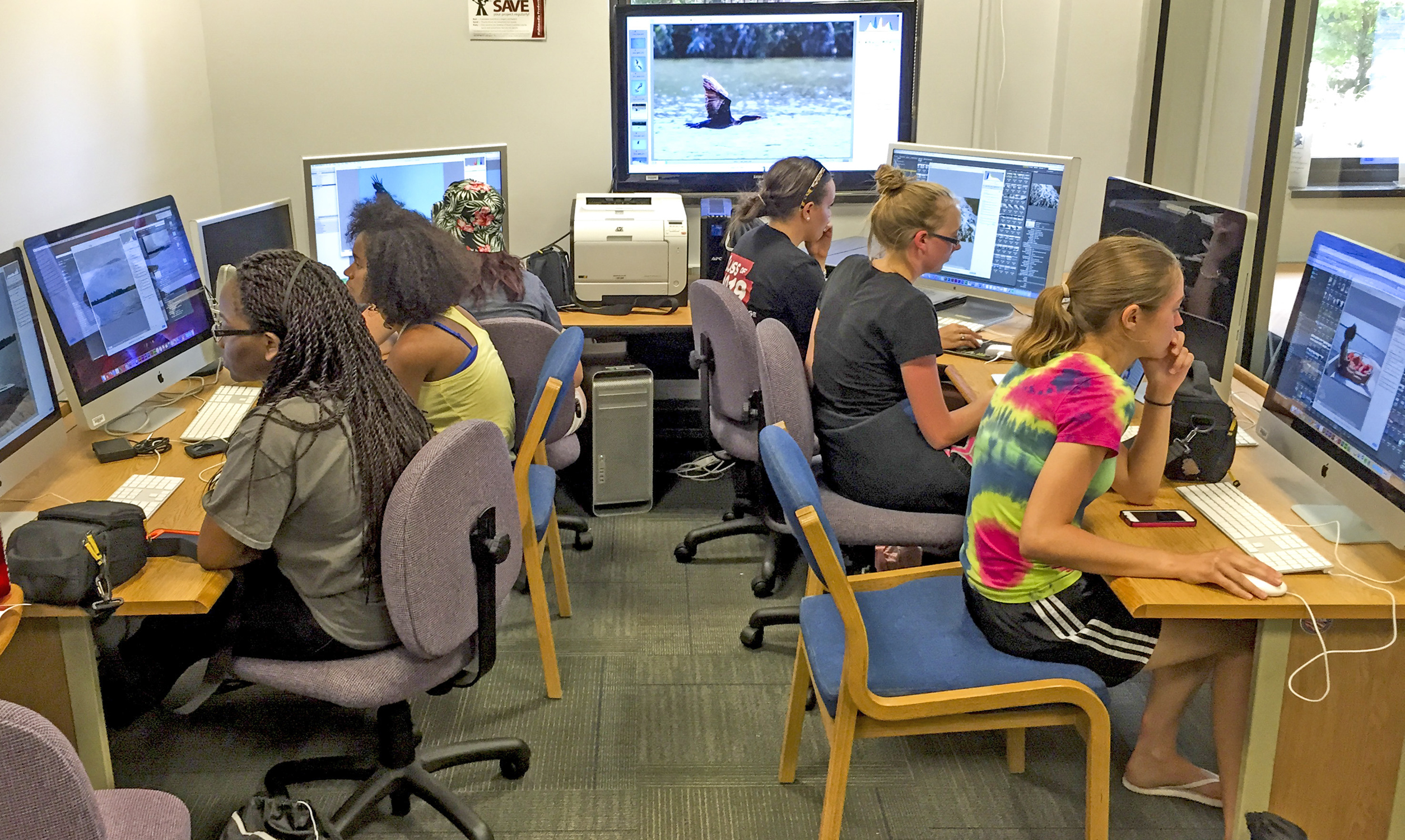 What is CMS?
Communication and Media Studies (CMS) contributes to the intellectual emancipation of its majors by practicing the values of liberal learning: analytical thought, clear communication, aesthetic insight, ethical sensitivity, and civic responsibility. The major builds upon a foundation of communication and media theory and draws from multiple disciplines to enable students to study a wide range of topics and develop the quantitative, qualitative, and interpretive skills necessary to engage in original research.
Why CMS?
CMS is an interdisciplinary, versatile, and flexible major that pushes students to expand their understanding of human communication, culture, and social institutions.

The knowledge, understanding, and skills that students acquire in the CMS major are essential in developing future work in any number of fields —from grassroots organizations, to global media companies, to the world of politics, and everything in-between.

Importantly, communications and media studies in a liberal arts environment allows students to wield their knowledge to produce civically responsible and ethical change. Communication and media are collaborative forces that construct our social world, and a CMS degree gives students a unique edge to positively impact that world.

CMS Wiki: A resource website for communication and media studies inquiry curated by the students of Washington College - available here!
Learning Goals:
CMS students question knowledge, analyze the world around them, and create solutions. At the end of their course of study CMS majors will be able to:
Describe the communication discipline, the media studies subdiscipline, and identify their central questions
Employ communication theories, perspectives, principles, and concepts
Engage in communication inquiry
Create message appropriate to the audience, purpose, and context
Critically analyze messages
Demonstrate the ability to accomplish communicative goals
Apply ethical communication principles and practices
Utilize communications to embrace differences
Influence public discourse
CMS 101 Introduction to Communication and Media Studies
CMS 250 Intermediate Communication and Media Theory
CMS 301 Research Methods in Communication and Media Studies
Seven (7) additional courses in the chosen concentration, at least four (4) at the 300-400 level
Senior Capstone Experience
CMS 101 Introduction to Communication and Media Studies
CMS 250 Intermediate Communication and Media Theory
Four (4) Elective Courses
Concentrations
Concentrations allow students mold their cirriculum to their interests, providing in-depth preparation for professional careers and graduate school.