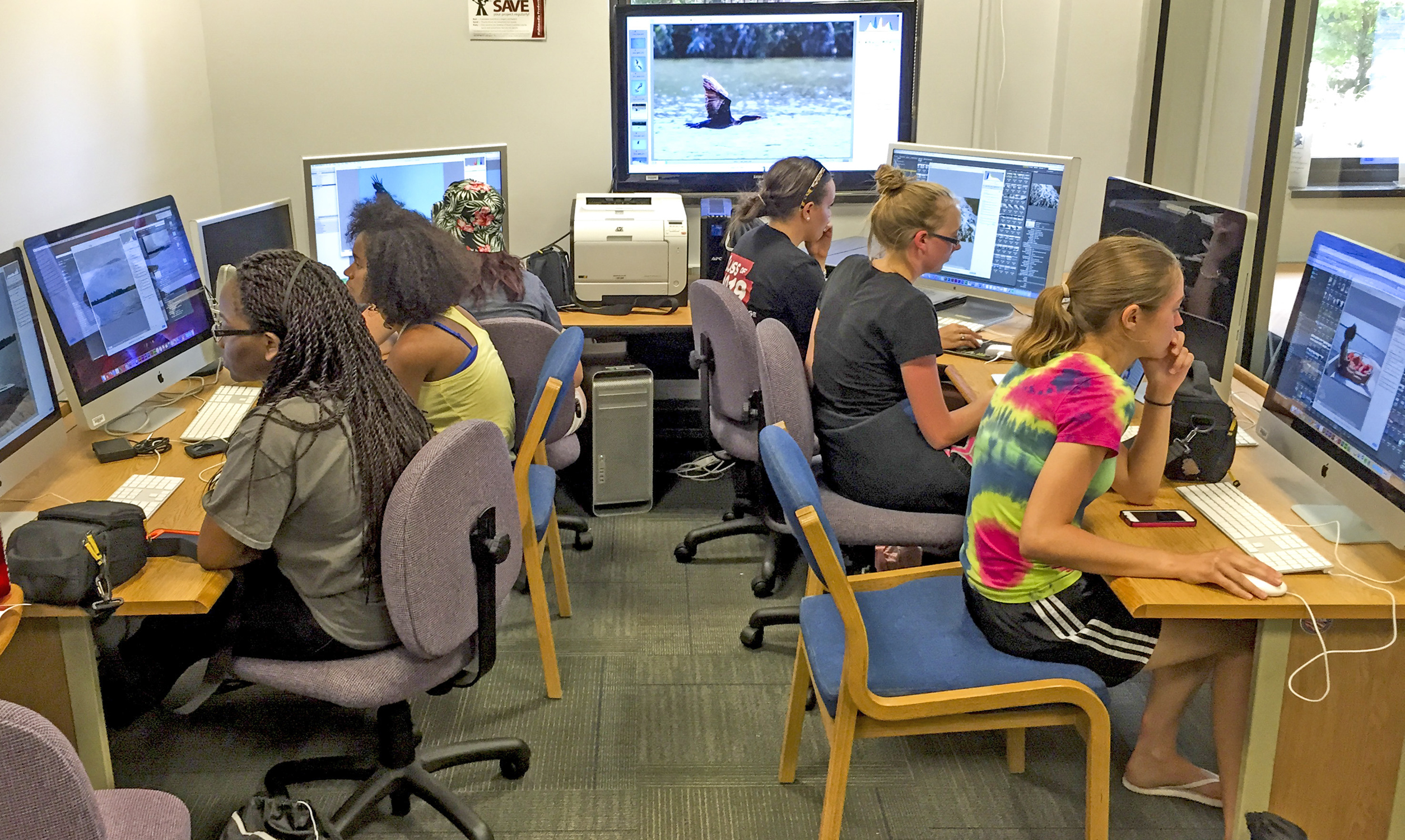 DepartmentsCommunication And Media Studies

Senior Capstone Experience
Senior Capstone Experience
Washington College's Senior Capstone Experience (SCE) represents the culmination of previous academic work and intellectual thought and as such requires demonstrated student initiative, significant preparatory work, active inquiry, and creative integration of acquired knowledge and skills.
SCE Guidelines
The SCE, mandated by the Communication and Media Studies program for all majors, requires students to integrate acquired knowledge and skills in their original project by demonstrating mastery of a body of knowledge and intellectual accomplishment that goes significantly beyond classroom learning. The SCE is an active experience and requires students to engage in a long-term, substantive project that combines research, writing, and presentation of original ideas.
Upon successful completion of their SCE, students will receive a grade of Pass, Fail, or Honors. Passing and Honors SCE projects earn four academic credits that count toward the total needed to graduate from the College. To graduate as a CMS major, students must pass their SCE.
SCE Honors
CMS students with a major GPA of 3.5 can attempt an Honors capstone. Students who complete an Honor's capstone and maintain a 3.5 GPA through the end of the senior year earn Departmental Honors, conferred at graduation.
Universal Requirements
While SCE projects are customizable—to a certain extent—across concentrations, there are universal requirements for all projects. All submitted written work must follow the major's style guidelines: Times New Roman font, font size 12, 1-inch margins on all sides, double spaced.
These universal requirements can be found here:
SCE Documents
SCE Resources
This is an ever-evolving page of resources helpful to students working on their CMS SCE.