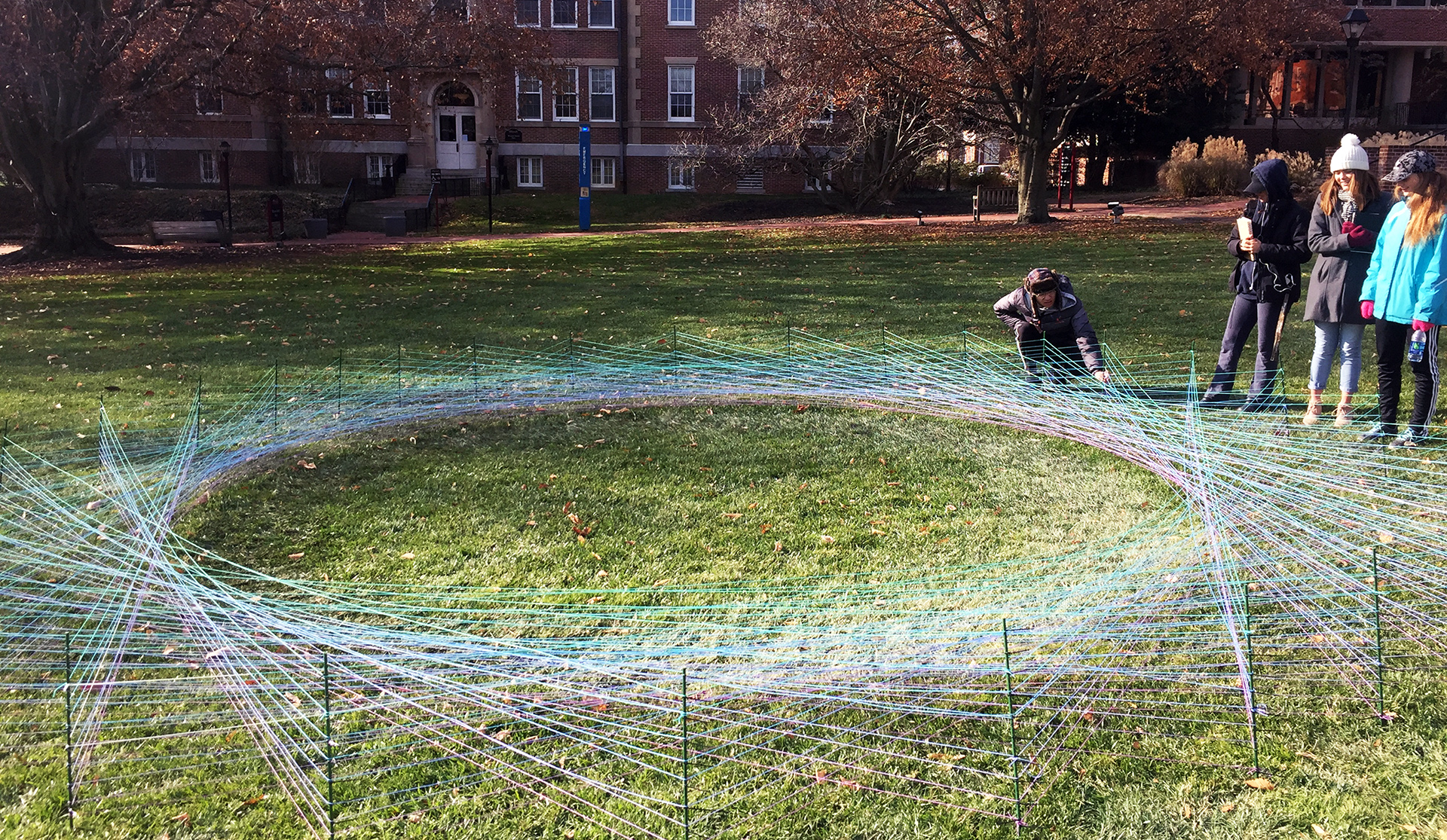 Studio Art at Washington College
The Studio Art curriculum engages with contemporary artistic thought and practice through rigorous, interdisciplinary investigation of artistic media, techniques and approaches.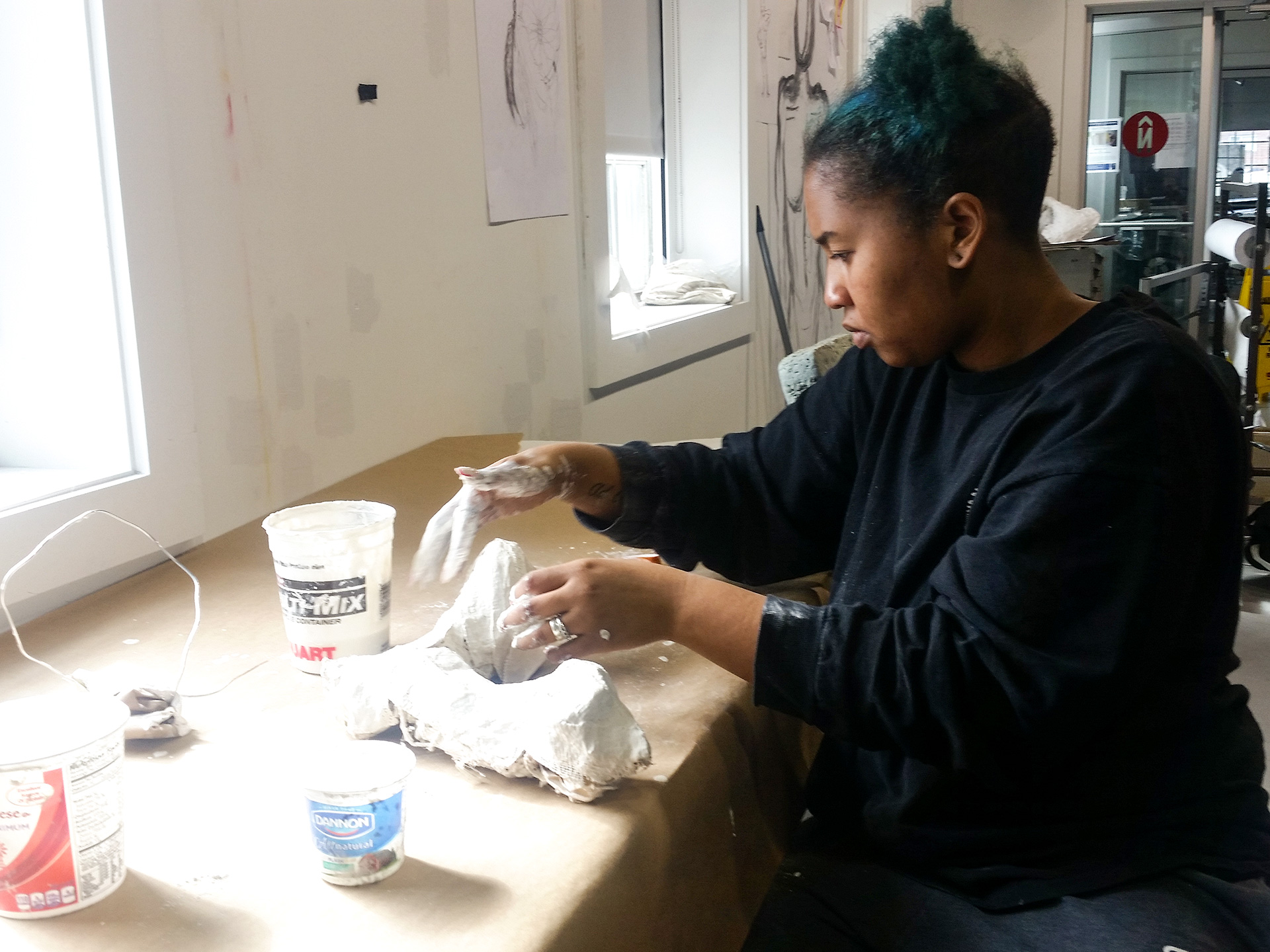 Courses are structured to lessen the boundaries between artistic disciplines, and to facilitate conceptual depth and fluidity between artistic media. Through experimentation, research, critique and dialogue our students engage the world at large while contemplating humanistic concerns.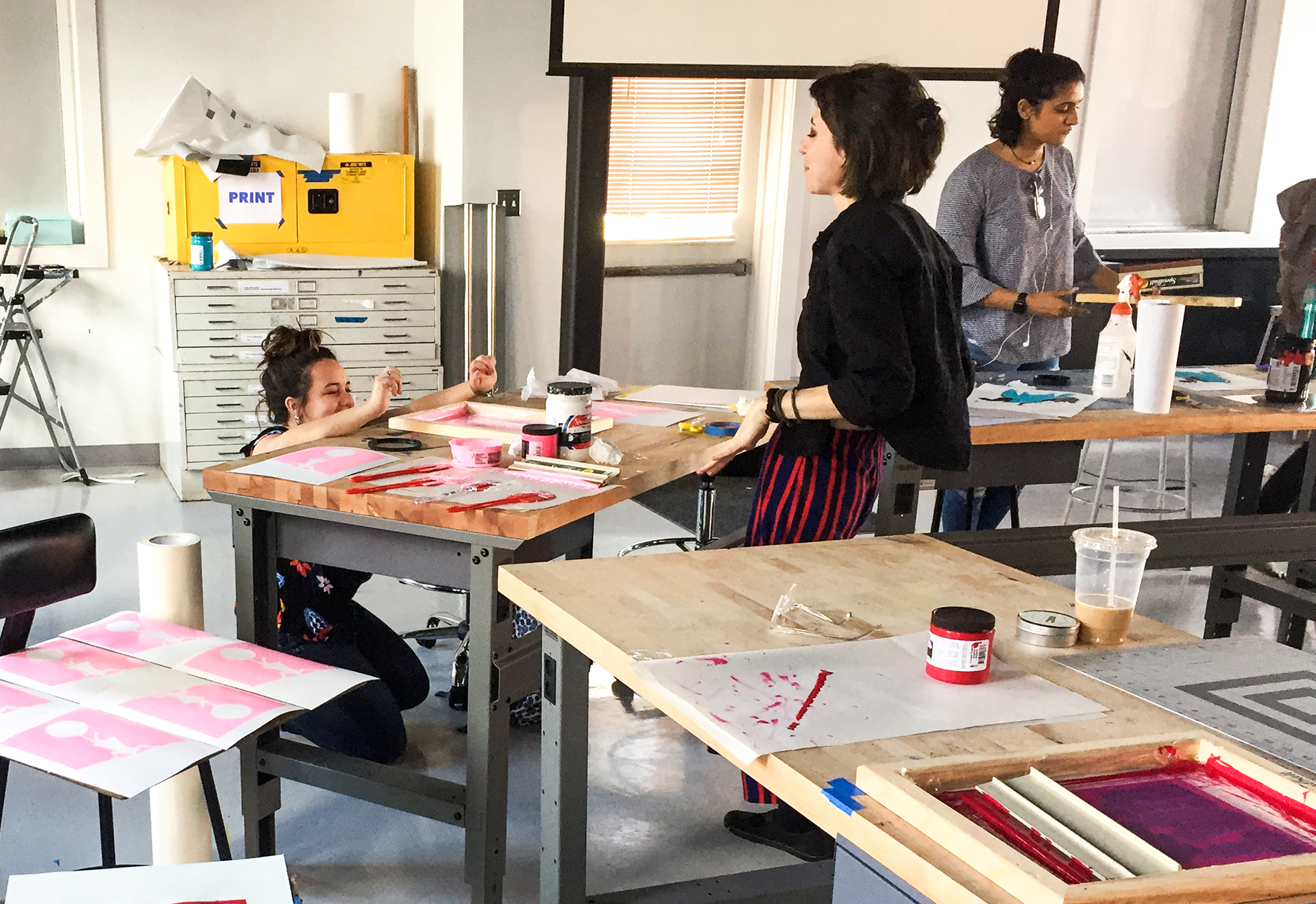 Students who choose a concentration in Studio Art experience small, hands-on courses led by an active faculty of practicing professional artists. Classes are interactive and designed to facilitate collaboration, both among students and between students and faculty mentors. Studio Art students have 24-hour access to studio facilities, and access to 21st century creative technologies including a range of computer, digital media, and fabrication tools.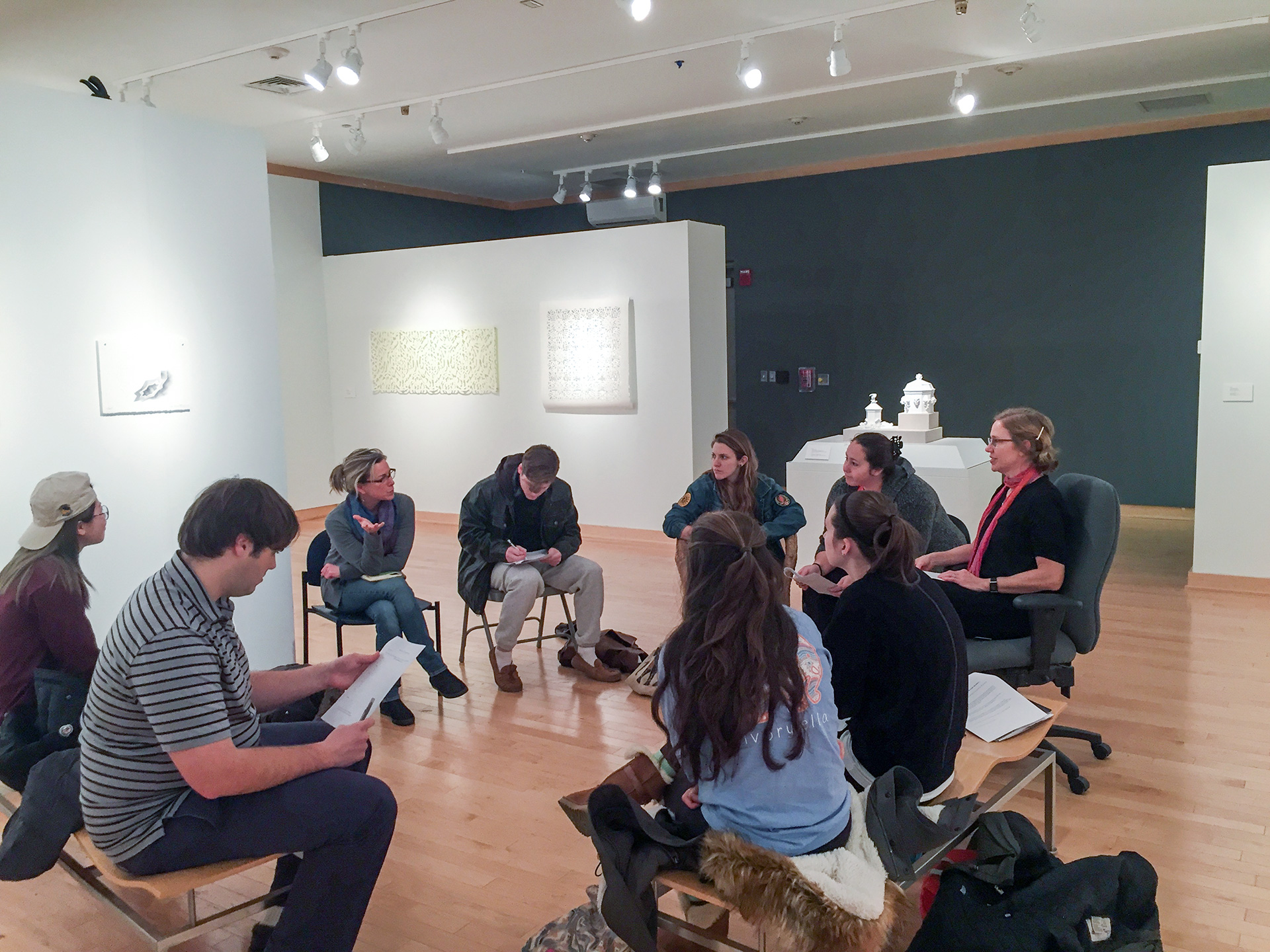 The Studio Art curriculum is designed to foster increasingly independent creative work, culminating in a professional-level senior capstone exhibition in Kohl Gallery. A seminar course in the junior year prepares students for the rigor of their senior exhibitions, and presents a full range of professional practices information intended to equip students for careers or graduate studies in the visual arts beyond graduation. Senior students are provided with individual studio spaces during their senior year.
Studio Art courses are taught in the bright, airy Larrabee Studio Art Center at 100 Gibson Ave.
Visiting Artist Program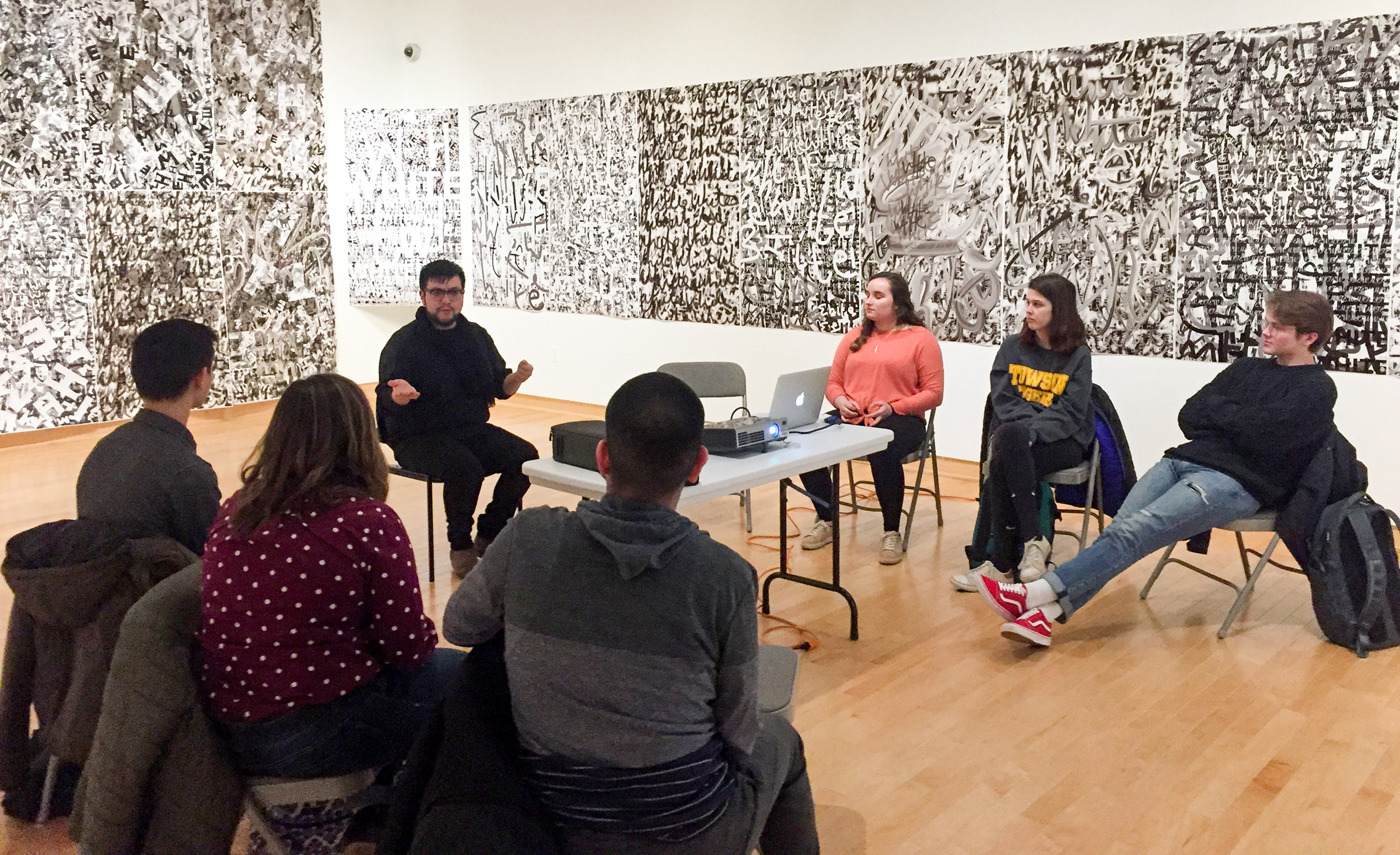 Washington College offers an active program of visiting artists and scholars, with many excellent opportunities for individual student engagement. Each semester, the Studio Art area brings several prominent professional working artists to campus. Visiting Artists meet with studio art classes, hold individual studio visits with each Studio Art senior, and present a public lecture about their work. Recent Visiting Artists include Natalie Jeremijenko, DJ Spooky, Hoesy Corona, Veronica Peña and Hector Canonge.
Studio Art Student Work
Our interdisciplinary curriculum facilitates student work in a broad range of media and strategies, while concept and intent drive material choices. See a range of recent works, by students from all majors, in the slideshow below.