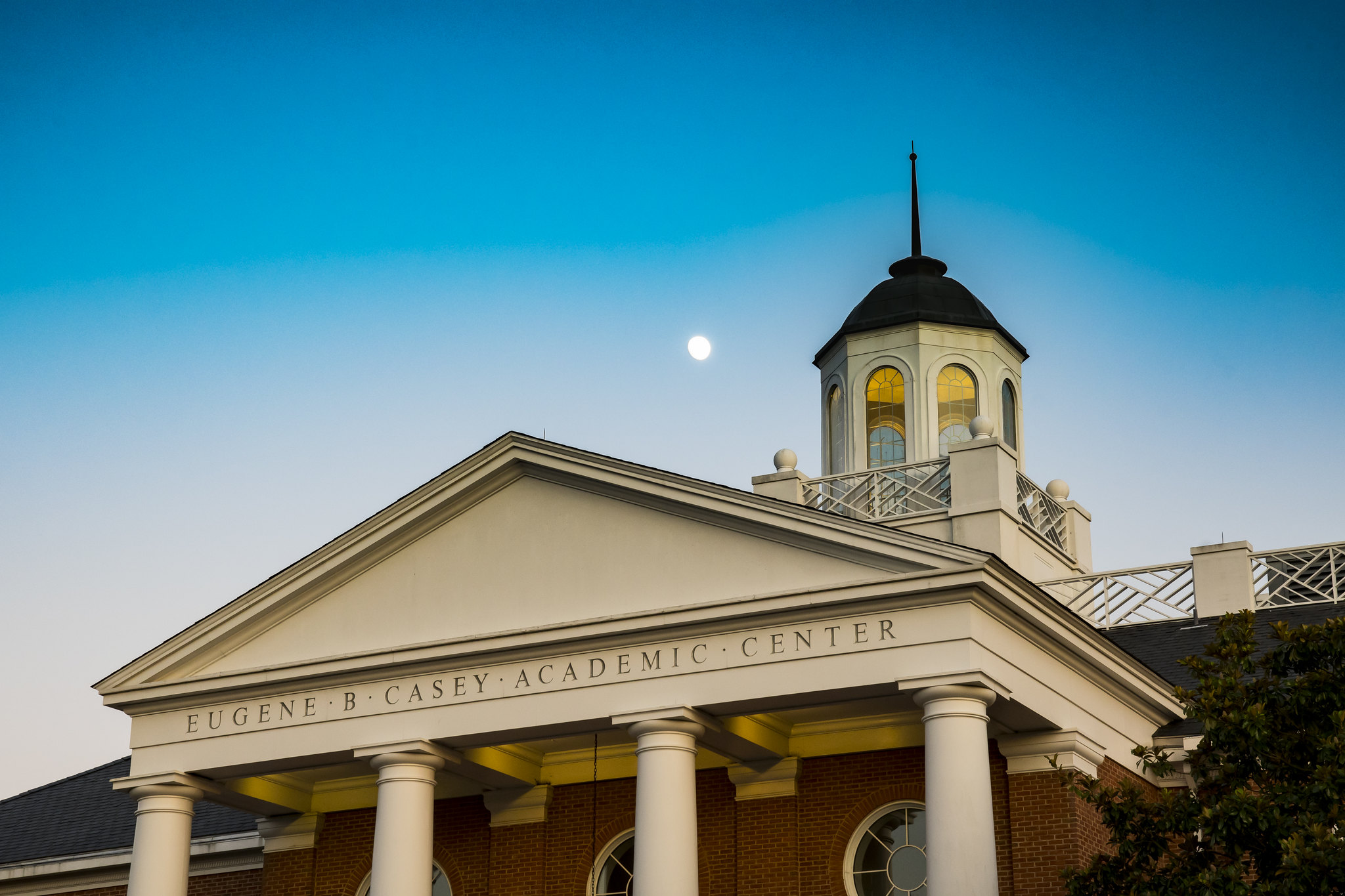 True friendship is a plant of slow growth, and must undergo and withstand the shocks of adversity, before it is entitled to the appellation.

- George Washington
Peer MEntor leaders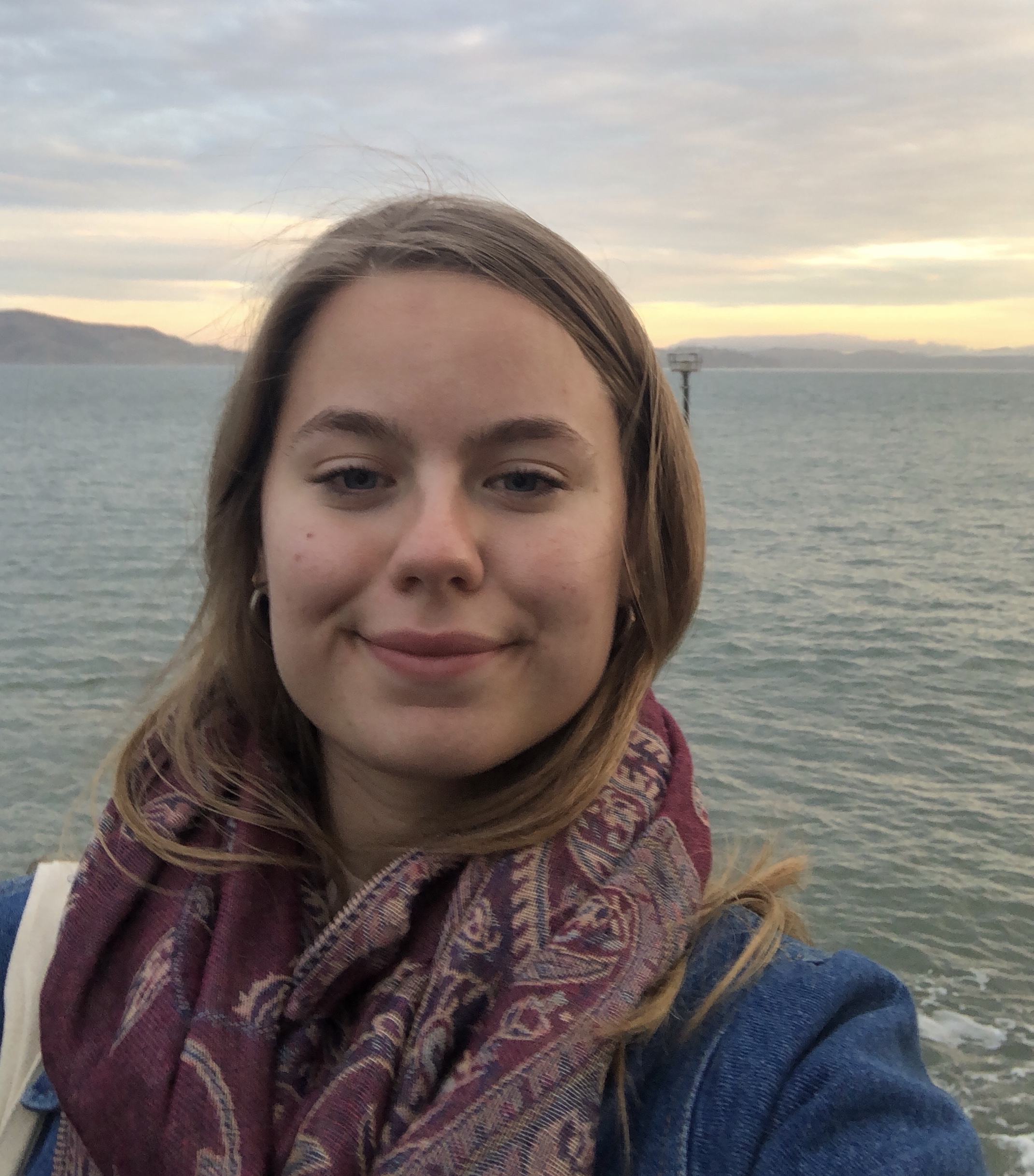 Sydney Voelbel '22
Hometown: North Brunswick, NJ
Major: Psychology with a clinical counseling concentration to & sociology minor
Involvement: peer mentor leader, secretary of alpha omicron pi, research in EEG lab, summer intern for student affairs, and course mentor and tutor for the psychology department.
Being at a small college has opened up so many more doors than a large university would have done for me. I have been able to gain experiences in my first two years as an undergraduate that I will take with me forever. Washington College has made me grow into a better leader, student, and person. The connections I've made with faculty, staff, and students are ones I will take with me even after graduating.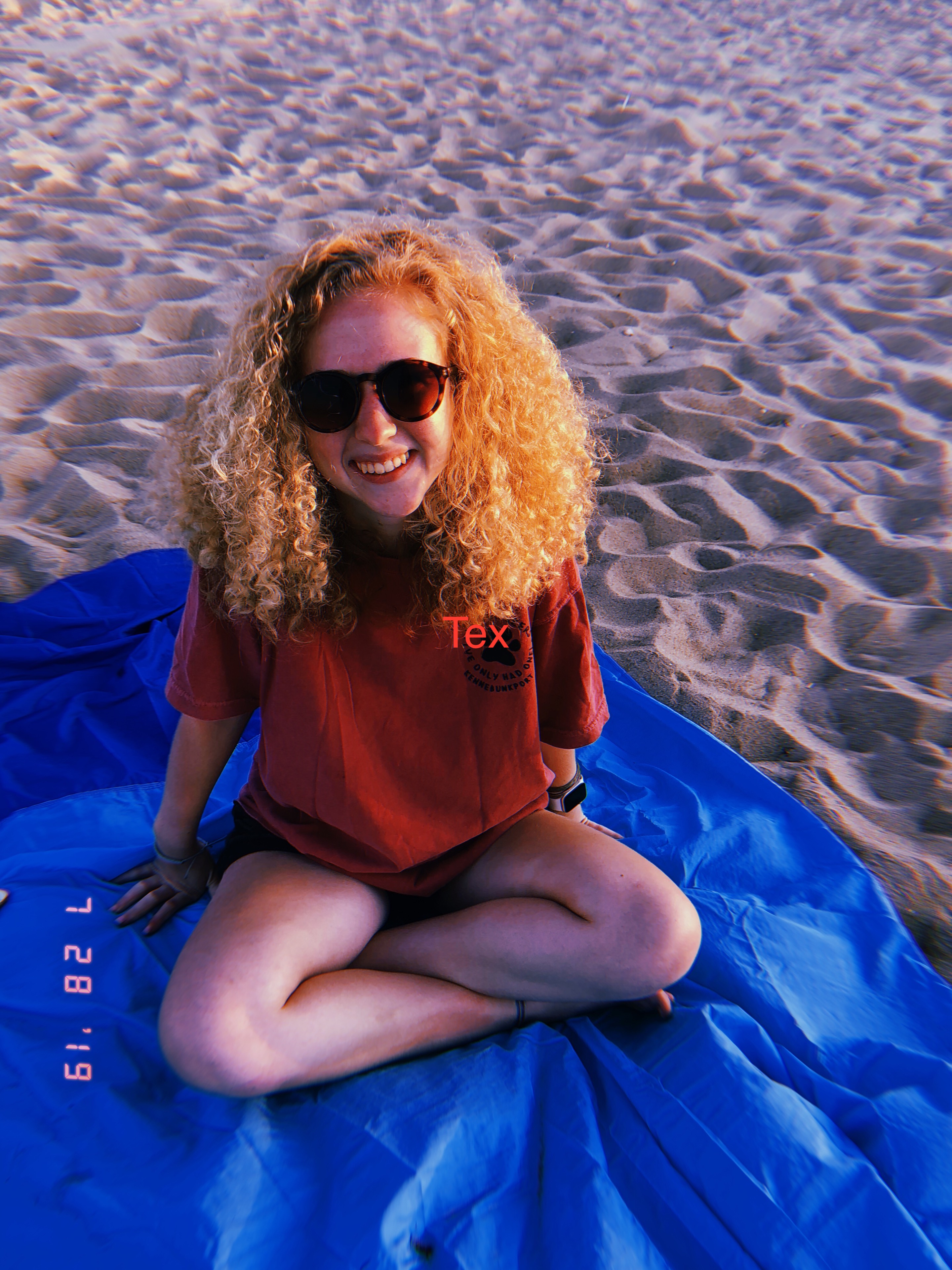 Erin

Jesionowski

'22
Major: Communications & Media Studies, minor in Journalism, Political Science
Involvement: Sister of AOII, George's General, Admissions Marketing Intern
Hey guys! It's me Erin or otherwise known as the girl with the curly hair!! I'm from Bucks County, PA and attended Nazareth Academy for high school. after hearing about WAC from my cousin at dinner, I visited and I think it's safe to say it was love at fist CAC entrance!! I chose Washington College because of its small knit community, as well as the opportunities that it offered. I knew I would be able to flourish at WAC but had no idea it would be this awesome!!
Peer mentors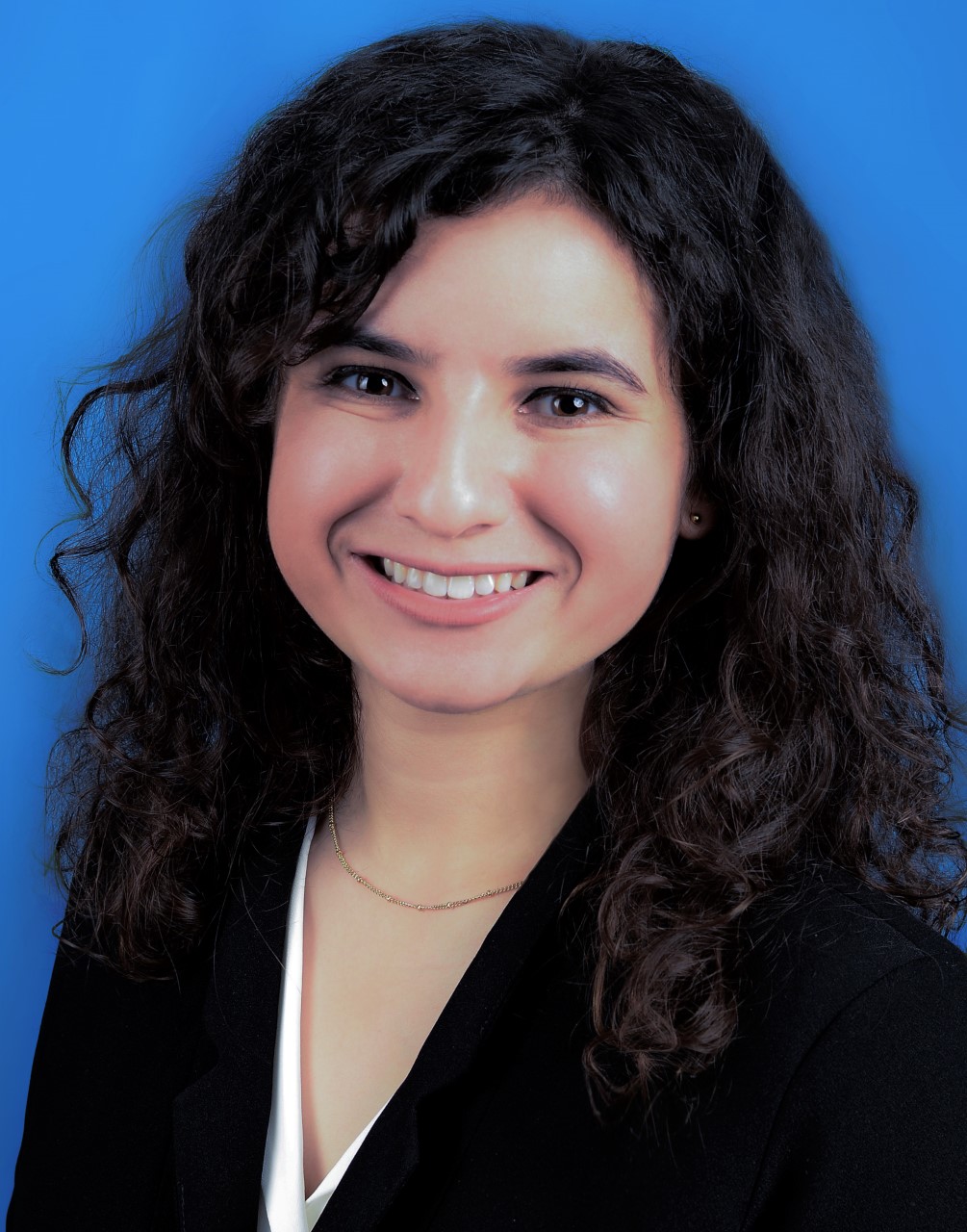 Olivia Montes '22
Hometown: Middletown, DE

Major:

Communication & Media Studies and Political Science (Concentration in Identity and Culture) Double Major; Journalism, Editing & Publishing Minor

Involvement:

The Elm

News Co-Editor; Radio Free George General Manager; Peer Mentor; and Peer SMART Advisor/Secretary

Being on a small, close-knit campus not only allows you to explore a wide range of opportunities and resources to discover new and different sides of yourself, also to provide you the necessary tools to help you become the person you want to be. Regardless of your interests, Washington College strives to provide all who enter their hallow halls all the assets to aid your growth both in and out of the classroom.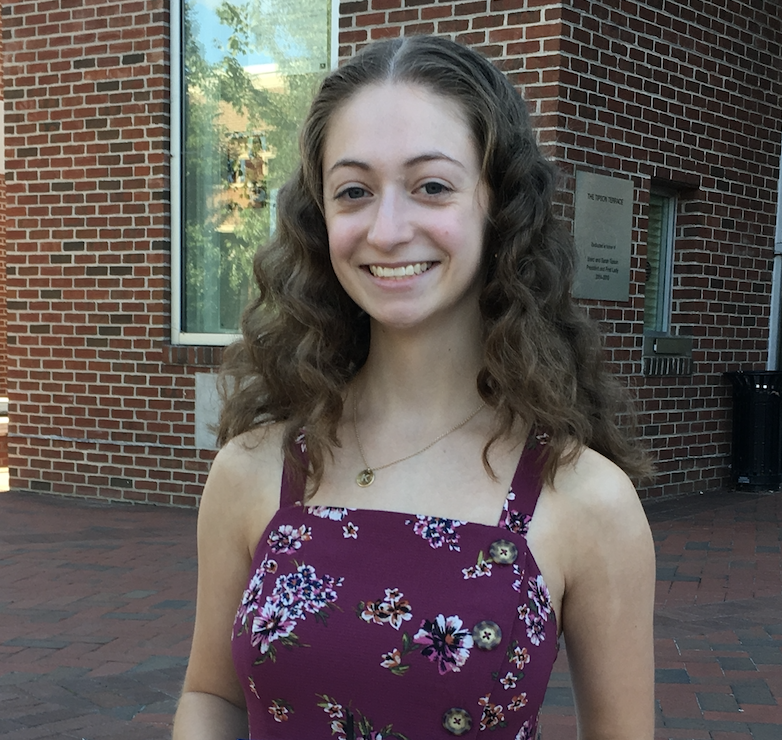 Katherine Desrosiers '22
Major: Psychology with a Concentration in Behavioral Neuroscience, Hispanic Studies

Involvement: WAC Theater and Dance Productions, Zeta Tau Alpha Ritual Chair

My classes at Washington College have helped me discover what I really want to do with my life, and I love the close-knit community!
Crystal Jones '22
Hometown: Silver Spring, MD

Major: biology and minoring in chemistry

Inovlvement: I'm also on the women's basketball team at WAC. I chose WAC because it just feels right here. Everyone is very nice and super helpful. I've made some of my best friends here and I can't wait for you guys to enjoy WAC as much as I do!
Isabelle Anderson '22
Major: English, creative writing minor

Involvement: President of Writers' Union, Editor in Chief of The Pegasus, Poetry Editor of Collegian, and VP Membership Programming of Alpha Chi Omega

I picked Washington College because of its incredible creative writing program but I really fell in love with it once I got here and met so many amazing people. The best part about Washington College is that there are so many things to get involved in.
Maegan White '23
Major: Political Science and Environmental Studies majors

Involvement: At WAC I am involved in a variety of

clubs

but my favorite are Model United Nations and Student Government Association.

I love working with passionate and determined people seeking to make our campus, town, and country better and all the people I have worked within these clubs exemplify these characteristics. Outside of school and clubs, you can find me at the farmers market, kayaking on the Chester, or going on a hike in the Eastern Neck Wildlife Preserve or the Sassafras river with a friend!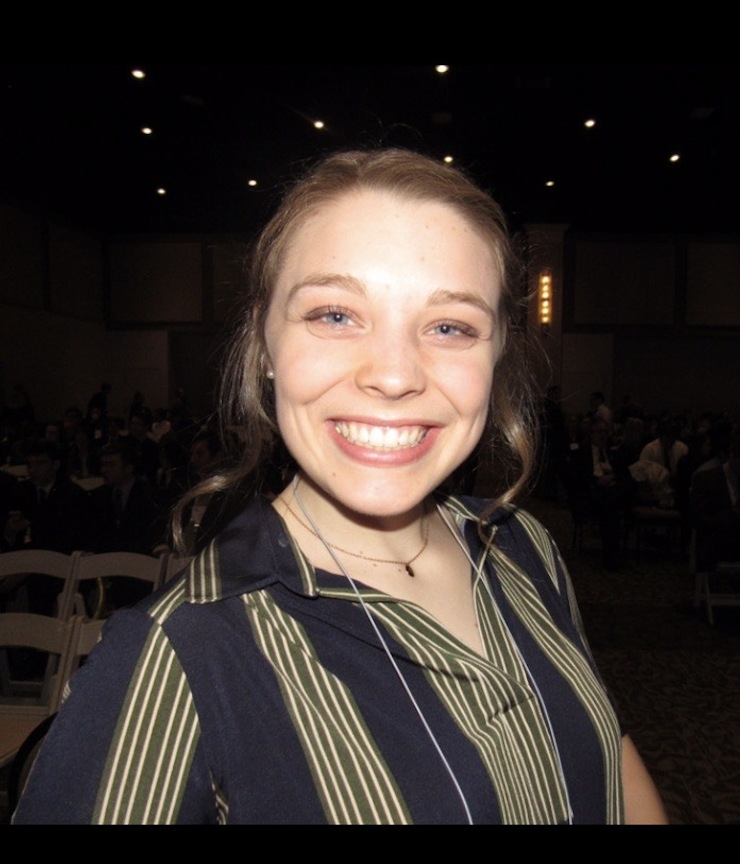 Madeline Williams '22
Major: Biology and psychology double major
Involvement: I'm on the varsity women's basketball team. I chose Washington College because

all of

the people that I met on my visit made me feel at home. I have really enjoyed me past two

years

and I can't wait for the next two!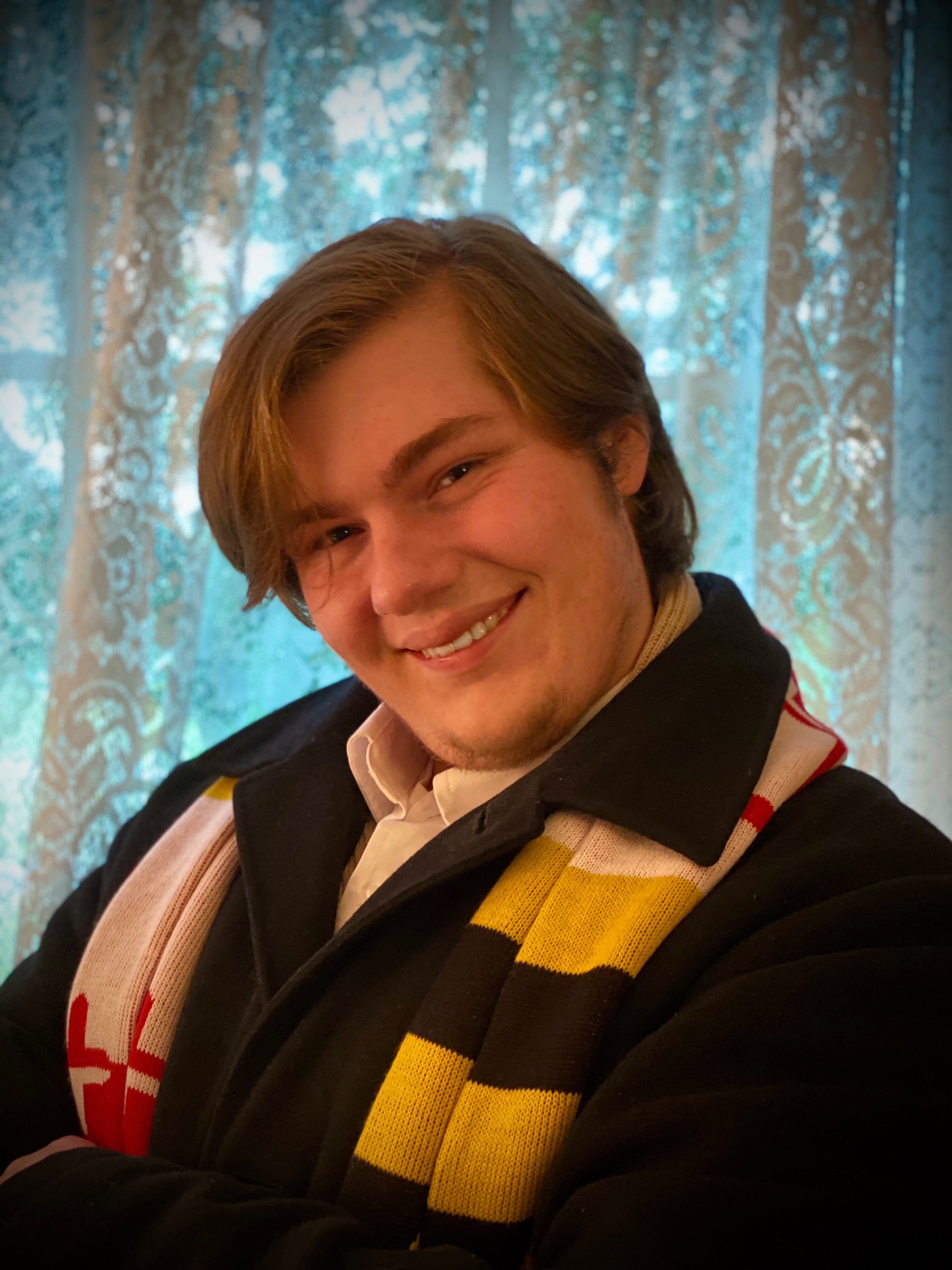 Dylan Snow '23
Hometown: Gaithersburg, MD

Major: Political Science and History Major

Involvement: On campus, I'm involved in Student Government Association, College Democrats, and I'm a member of Kappa Sigma. I also participate in various music and theatre

performances on campus.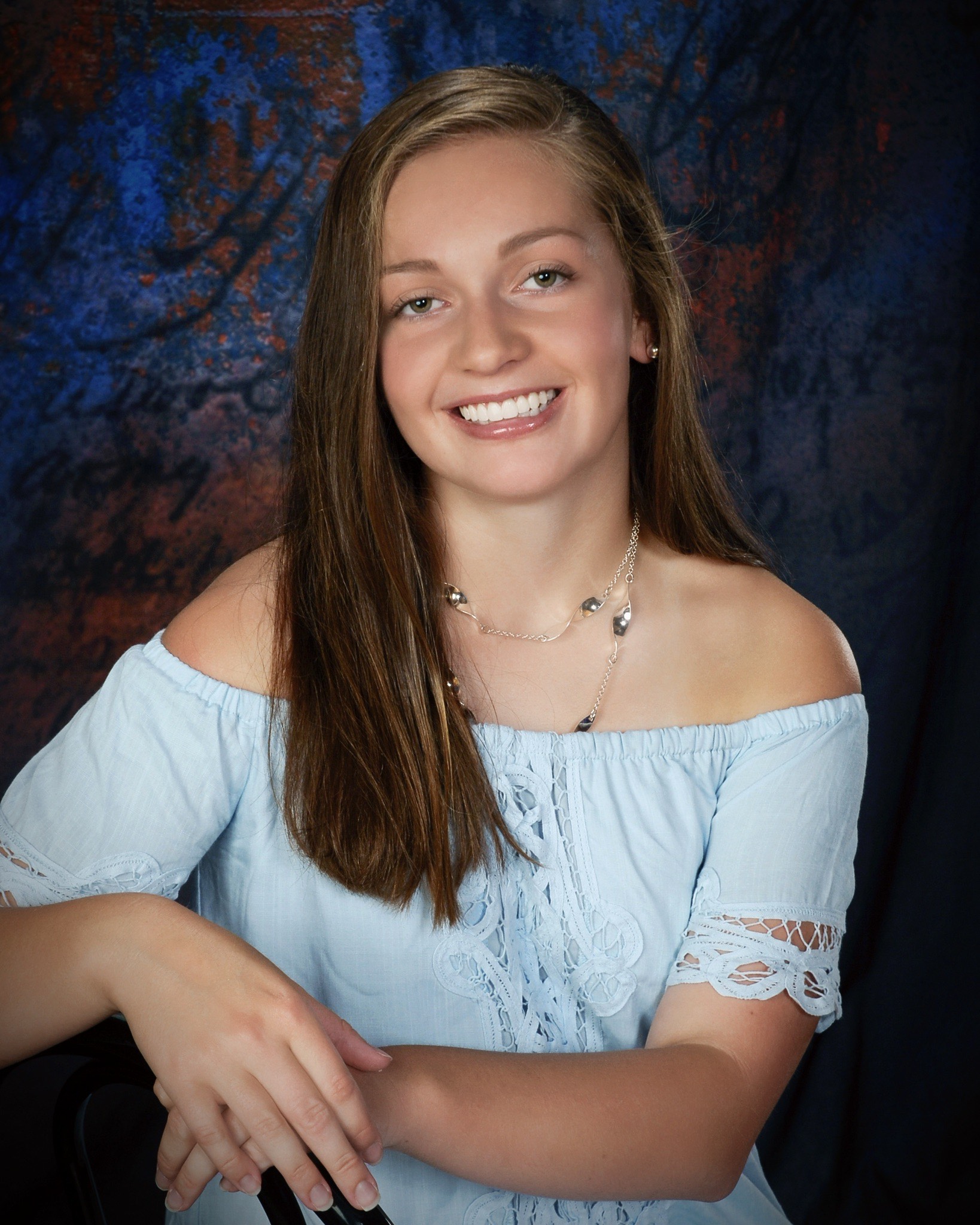 Alex May '23
Hometown: Dover, DE

Major: Undecided

Involvement: Swim team, SGA, and Zeta Tau Alpha

I chose Washington college because of the chill vibe on the small and beautiful campus! The people on campus are very helpful and supportive, which made me feel right at home!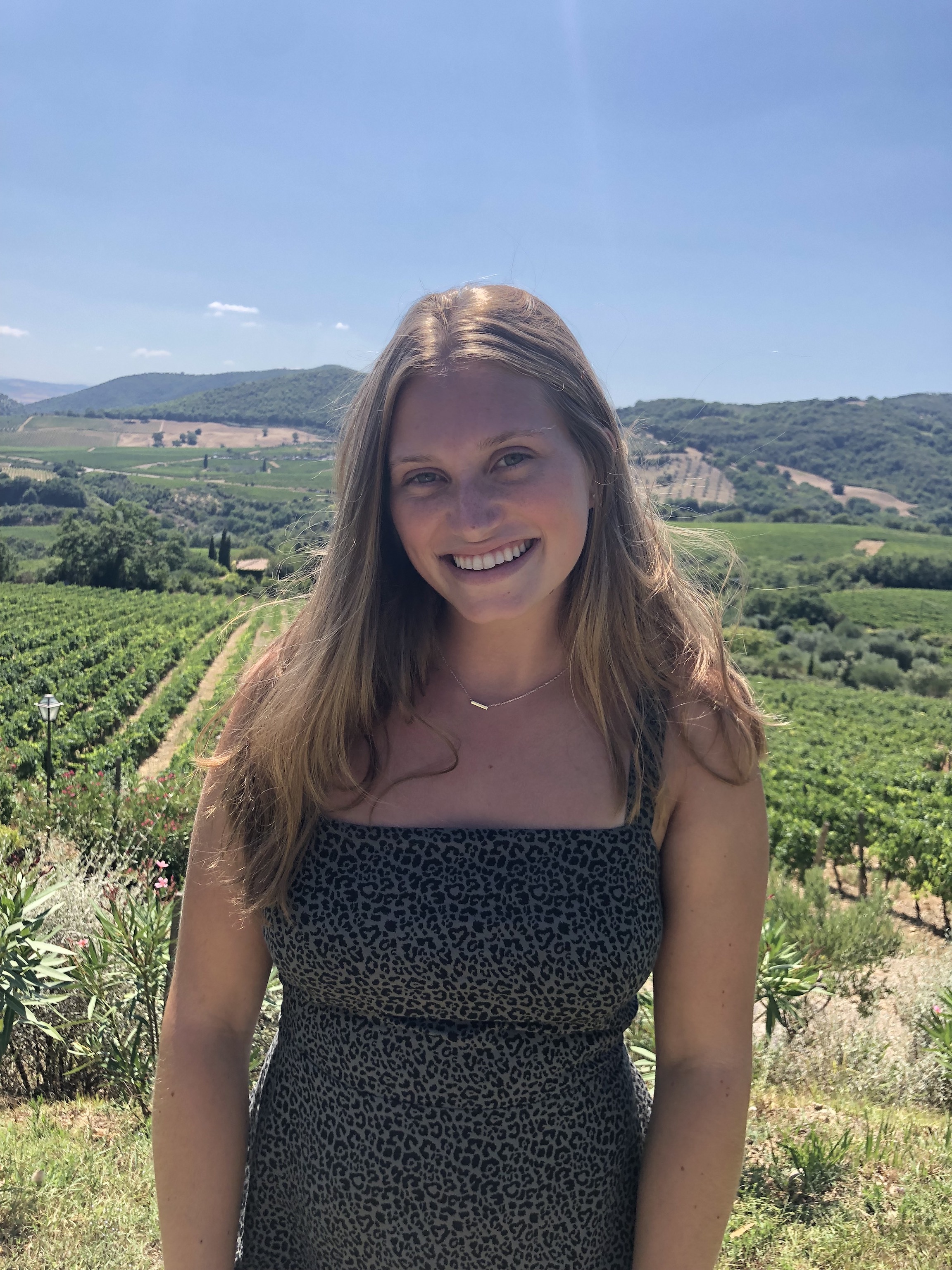 Amy Luther '22
Hometown: Grants Pass, OR

Major: Anthropology with a minor in Communications & Media Studies

Involvemnet: peer mentor, dance club member, newsletter editor of the student environmental alliance, vice president of administration of alpha omicron pi

I am so thankful for the experiences and opportunities I have had at Washington College! I hope that through the Peer Mentor program we can provide each incoming class with the same positive and exciting experience that so many of us have had!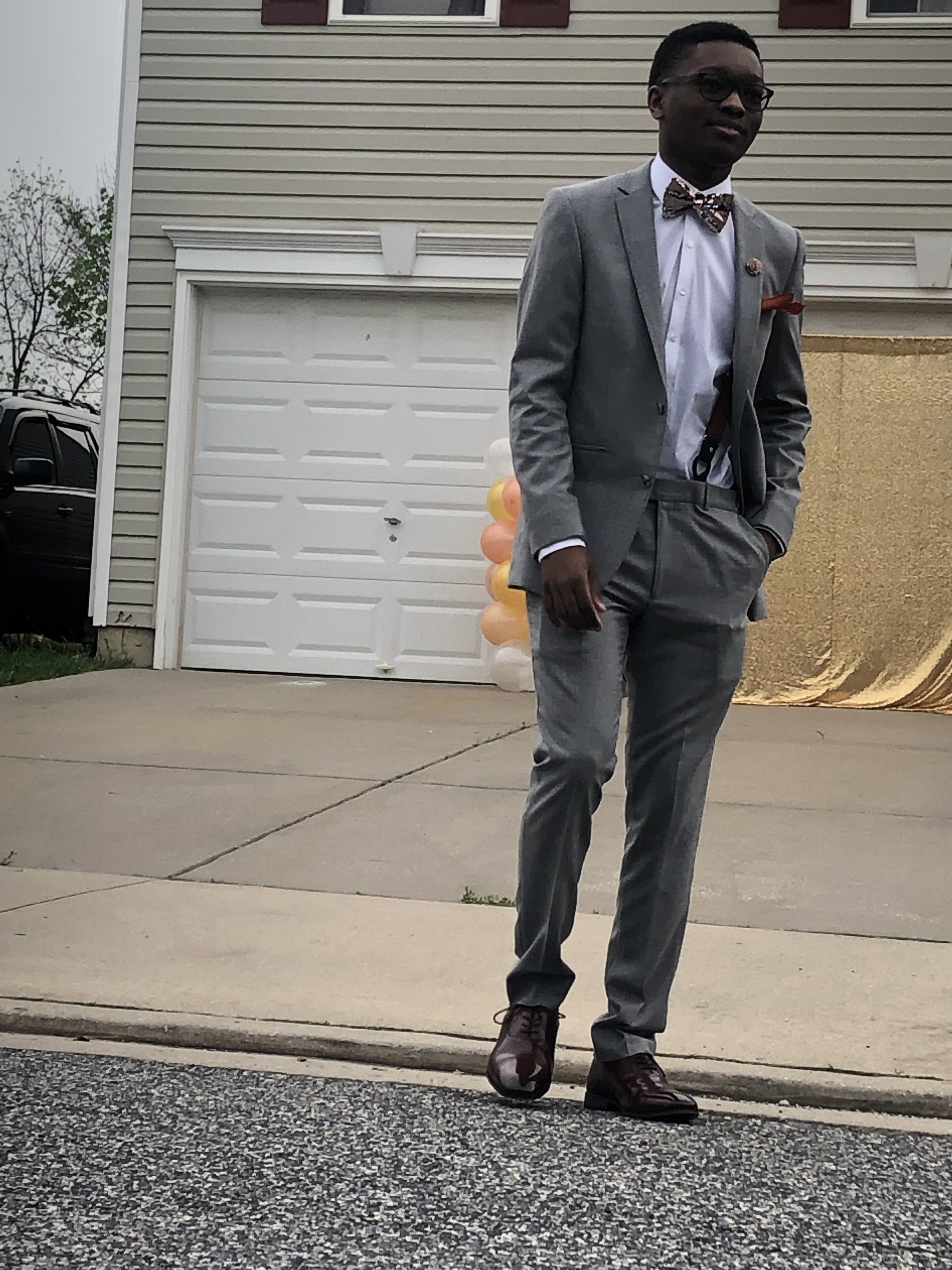 Jonah Nicholson '23
Hometown: Baltimore

Major: Business Management with a minor in Black Studies and Political Science
I am the President of BSU, PEERSmart Advocate, Georges General, SNT Facilitator of NSLS, Brother of Kappa Sigma Omicron-Phi Chapter, and Social Activist
I love to be involved in every aspect of student life on campus, and strive to promote positive change.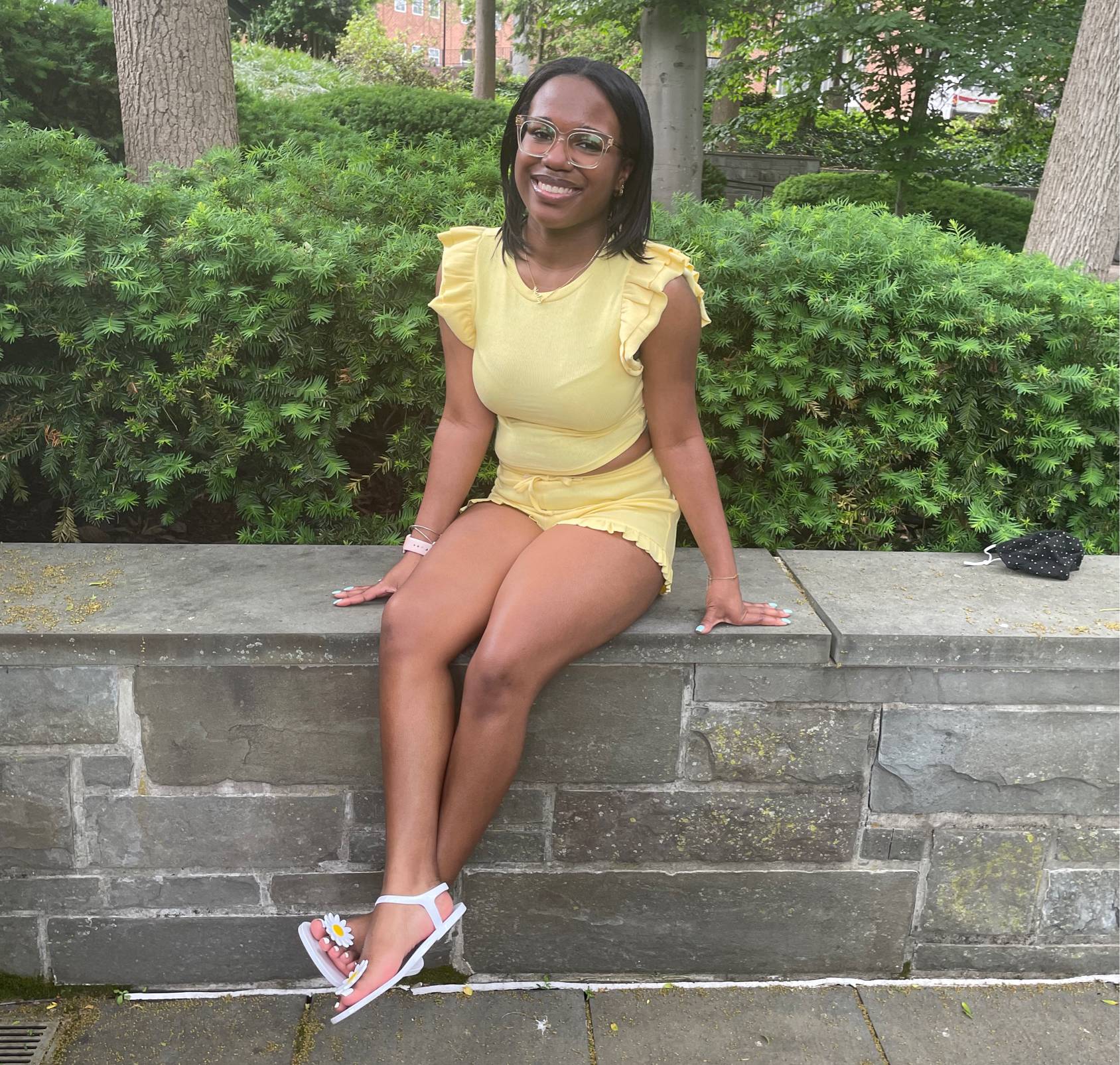 Hailey Sutton '24
Hometown: Baltimore, Maryland

Major: Biology and a Spanish minor

Involvement: Sister of AOII

Being here at Washington College feels like home. There have been many opportunities presented to me in my short time here. I am happy I chose WAC for my college years.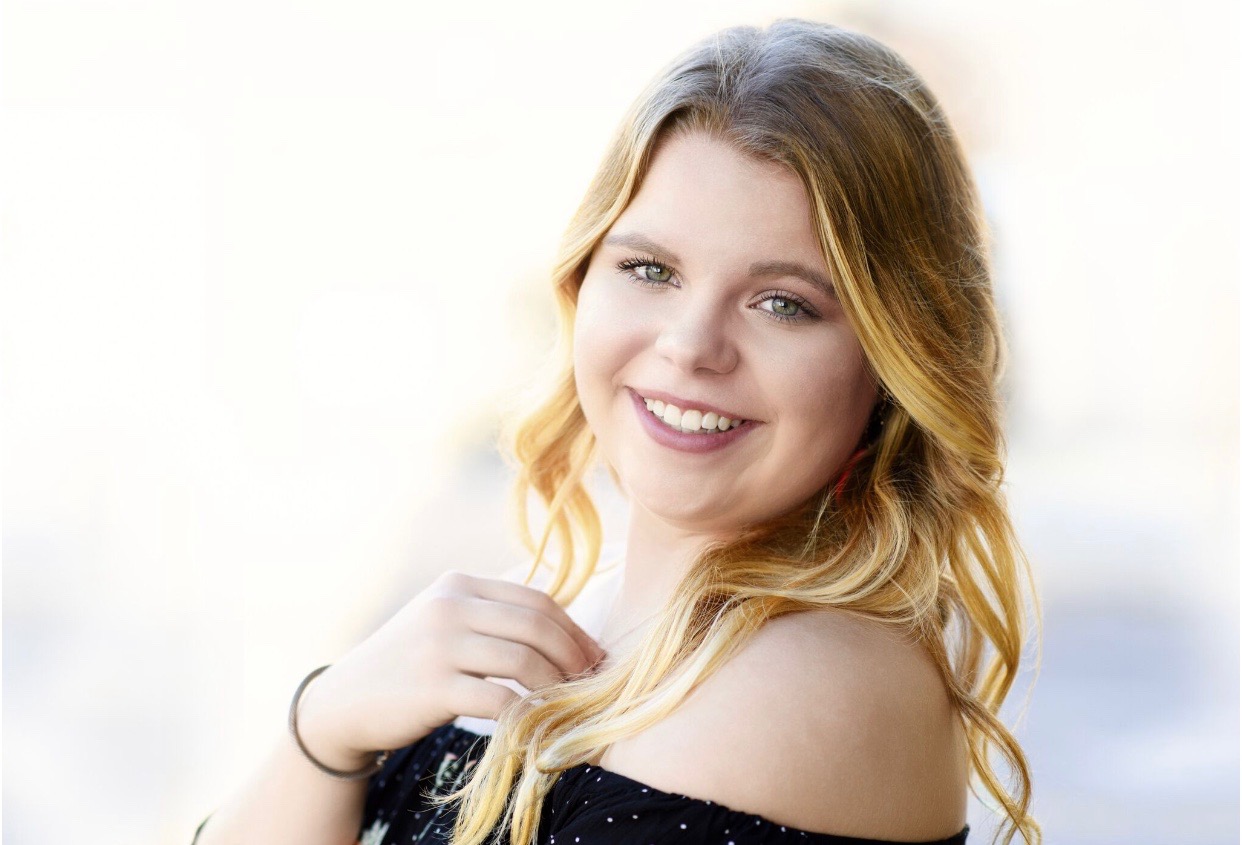 Kamden Richardson '24
Hometown: Fargo, North Dakota

Major: History and Political Science with a minor in secondary education

Involvement: Coxswain for the Women's Rowing Team, Secretary of Student Life for the Student Government Association, Sister of Alpha Omicron Pi, Delegate in Model UN, Member of WAC Democrats, Peer Mentor, Intern at the Starr Center

I love being a student at a small college. I am involved in sports and clubs that I never would have previously done, and that aren't available in my hometown. The bonds I've made with professors, coaches, and peers will last a lifetime! Although I've only been at this school for a year, and on campus for half of that time, I already consider WAC my home and the people that I surround myself with family.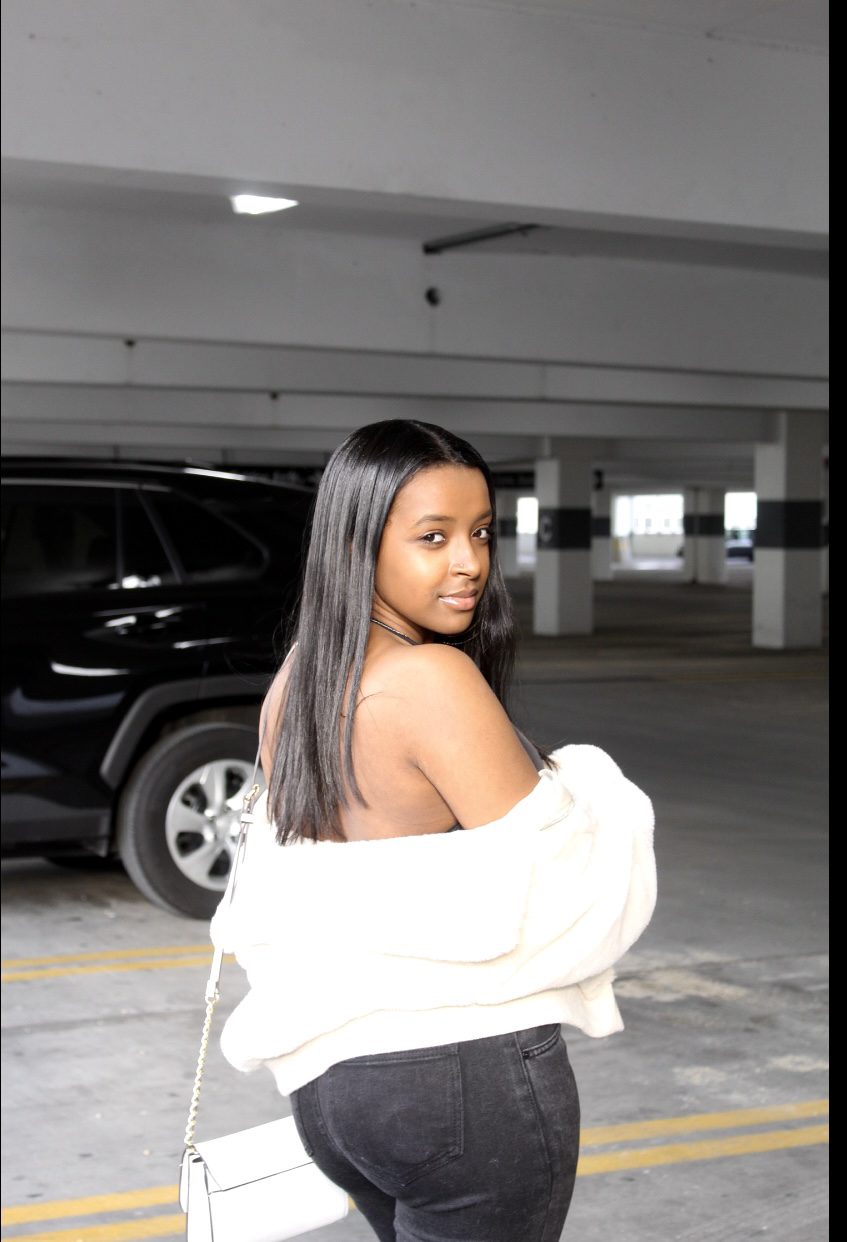 Bemnet Tola '23
Hometown: Washington, DC

Major: Computer Science & Political Science

Involvement: Treasurer of Cleopatra Sisters, Senator in SGA, Treasurer of AMS, Career Ambassador.


Coming to Washington college is one of the first biggest decisions I made in my entire life and it have been the best one yet. Going to small campus have given me the opportunity to try different things to figure out what I am really interested in.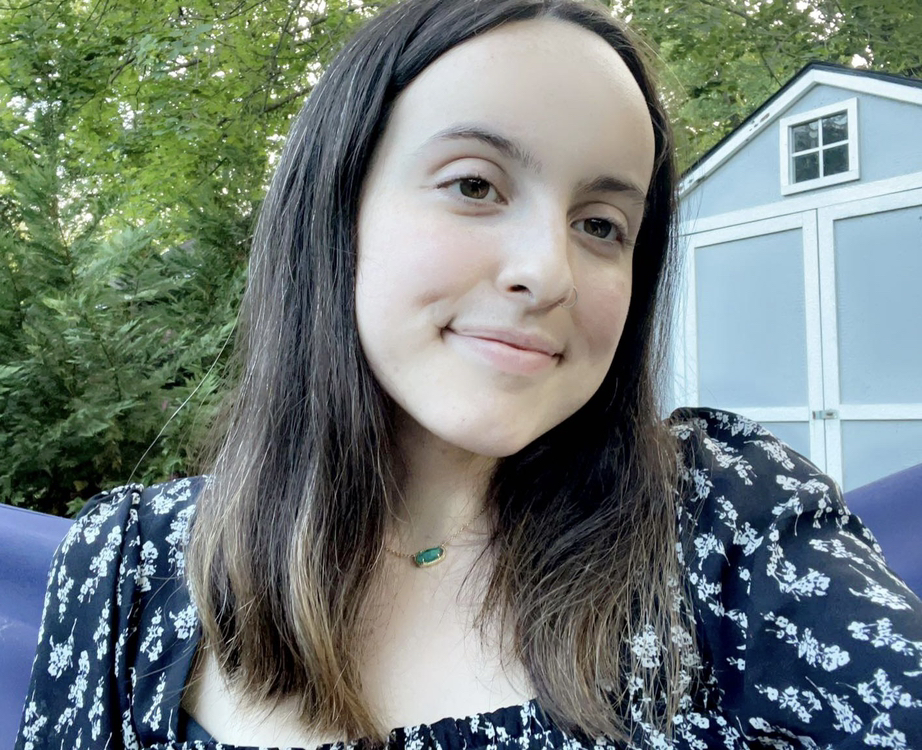 Ashley Kreitz '24
Hometown: Towson, MD

Major: Human Development and Political Science Majors

Involvement: Alpha Chi Omega and SGA Student Life Committee

I chose Washington College because it just felt like the school for me from the first time I visited. I have so many opportunities here that I didn't think that I would ever have before attending WAC. It's an extremely close knit community that I am so happy that I get to be a part of!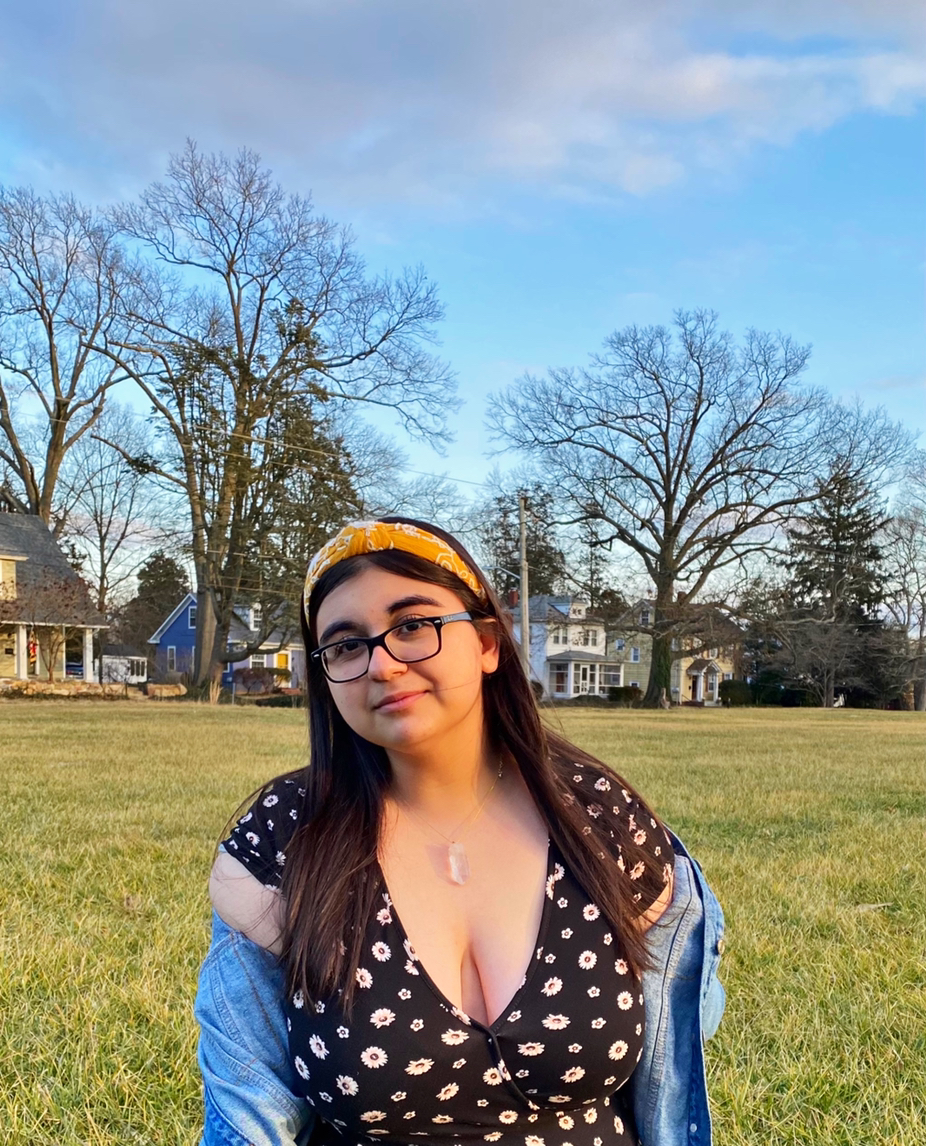 Layan Al-Baiati '24
Hometown: Alexandria, Virginia

Major: Political science

Involvement: Treasurer for WAC Democrats, Constitutional Review Committee; WAC Senate, job working for residential life

I'm from an urban town, so coming to WAC was a new adjustment for me because of how different the proximities of stores between the college vs my hometown were. However, despite the nearest Starbucks being 30 minutes away now, I have grown to love WAC's campus and its proximity to other places. It gives amazing opportunities for drives with friends or walks around the beautiful Chestertown neighborhood, and I wouldn't trade it for anything!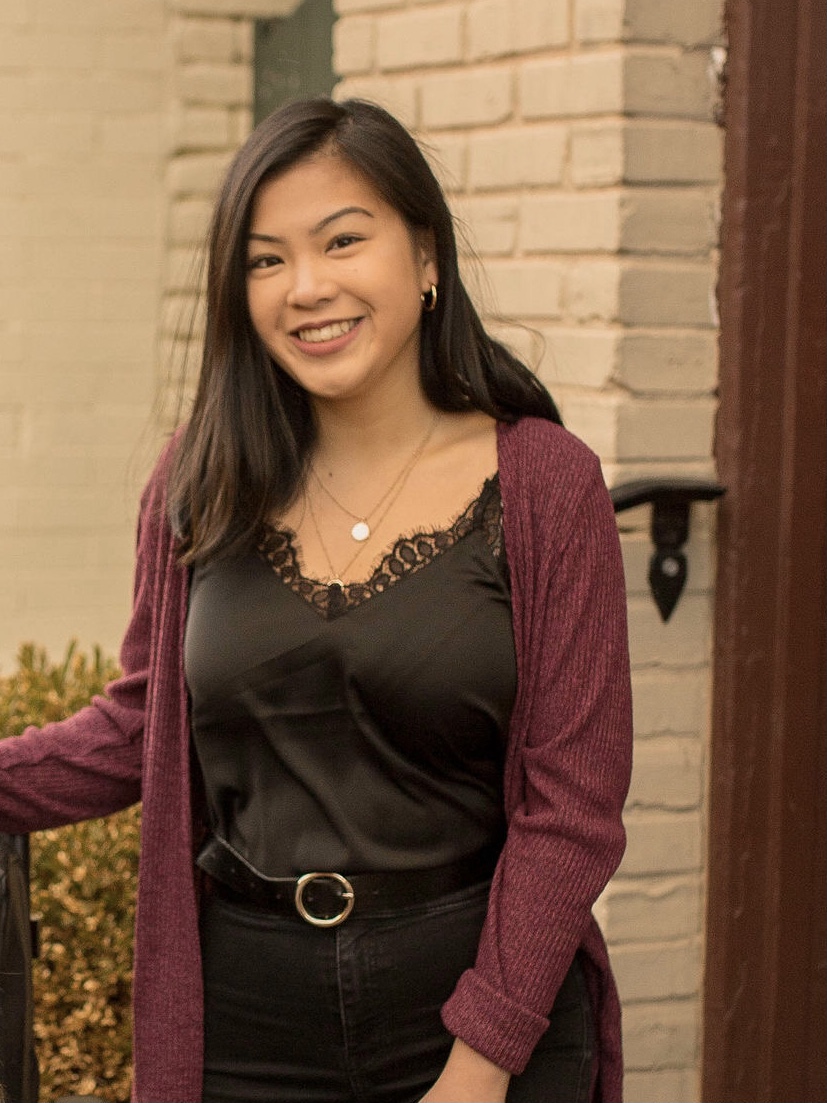 Destiny Frase '23
Hometown: Chestertown, MD

Major: Sociology Major with Secondary Education and MCFE Minor
Involvement: Alpha Chi Omega Sister
I chose to study at Washington College because of the partnership opportunities with the local community. As a WC student, I have gained field experience in teaching at Garnett Elementary School, philanthropic opportunities with the Mid-Shore Council on Family Violence, and a summer job with the Horizons of Kent and Queen Annes program!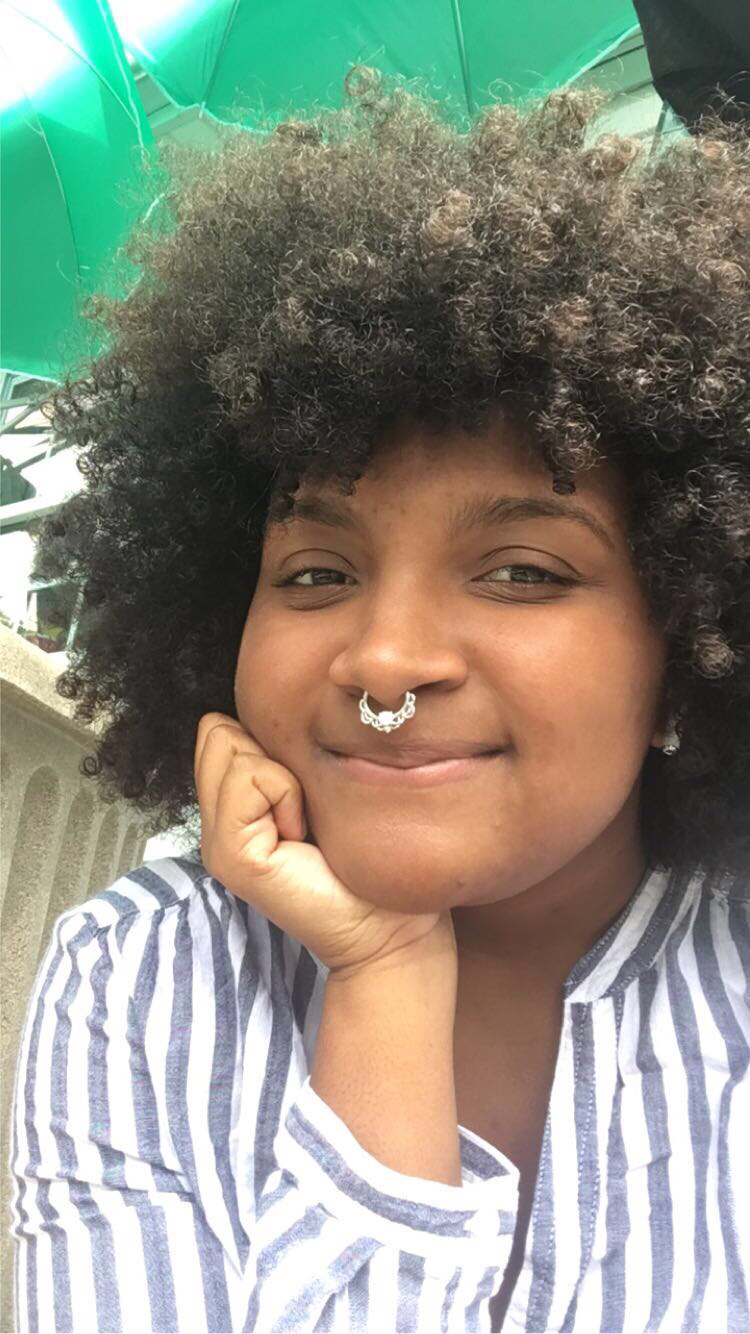 Shalis Hunt '23


Hometown: Baltimore, MD

Major: Biology and Environmental science double major and psychology minor

Involvement: peer mentor, president of Best Buddies, VP recruitment information for Alpha Chi Omega, Student Environmental Alliance, Black Student Union

I really love getting to know people and doing outdoor activities. I have an obsession with mochi and bubble tea. My dream is to be a veterinarian!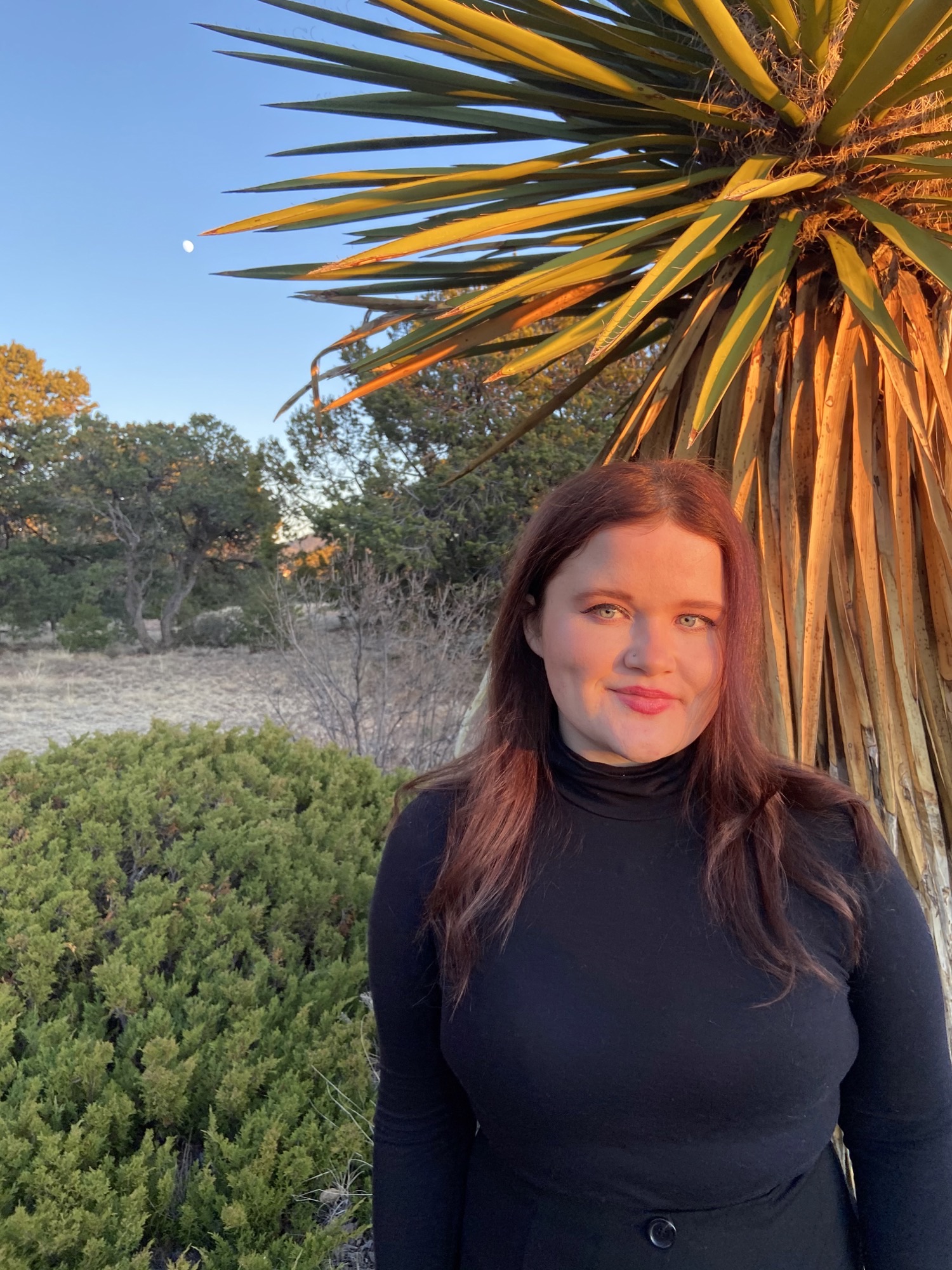 Ruby Baxley '23
Hometown: Charleston, SC
Major: Communications with an Identity and Culture concentration and Psychology with a concentration in Clinical Counseling, minor in Museum Field and Community Education
Involvement: Peer Mentor, Treasurer of Zeta Tau Alpha
I chose Washington College because I loved the feeling of a small tight knit community. Being in such a nurturing and welcoming environment has allowed me to pursue activities and leadership roles that I did not think I would be able to achieve. Washington College has introduced me to some of the most kind and caring individuals that I will stay connected with even after my four years of college are up.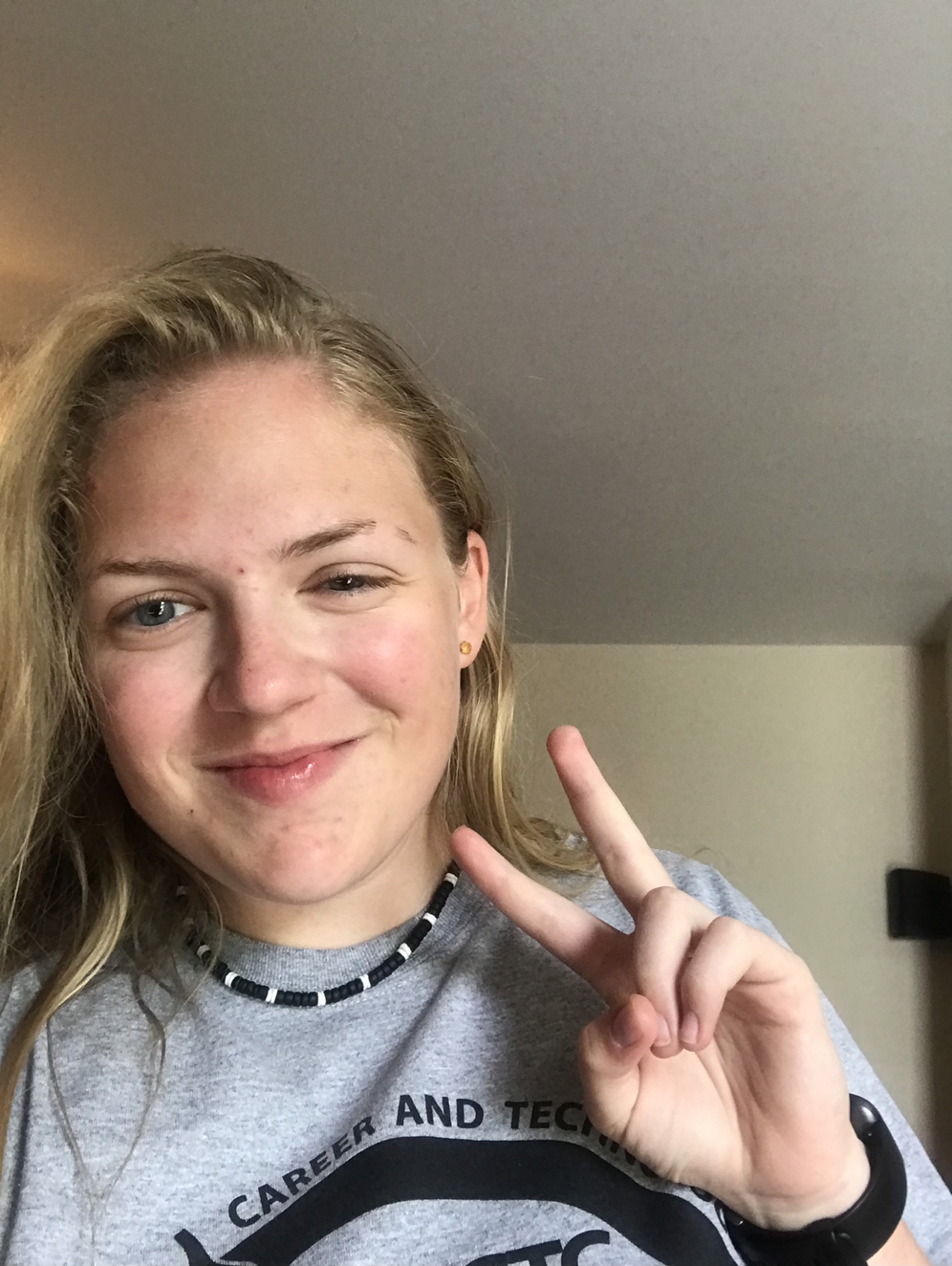 Katie Ruppert '23
Major: Biochemistry & Molecular Biology w/ minor in Hispanic Studies

Involvement: Fetching Freedom, Club Tennis
I'm so grateful to have found my home here at WAC. The professors are all so amazing and the community is unbelievable. I always knew I wanted to go to a smaller school but I didn't understand what that truly meant until I came here. I'm a part of a community that goes beyond academics and beyond social life; it's an experience that will benefit me for the rest of my life.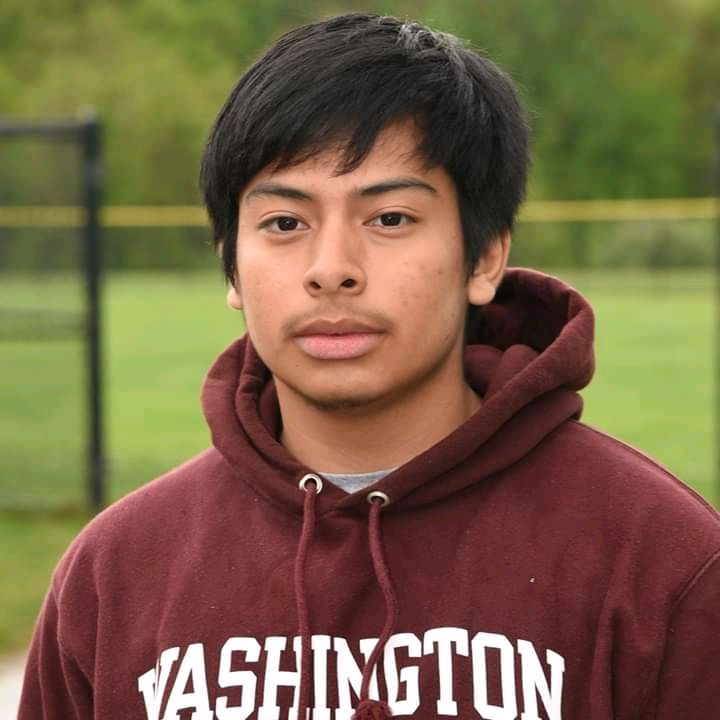 Jastin Garcia-Mendoza '23
Hometown: Silver Spring, MD

Major: Economics

Involvement: President of Phi Delta Theta, VP of the IFC, SGA Senator, Peer Mentor, Club Rugby, Summer intern for Miller Library.

Washington College has given me so many great opportunities. I got to meet new people and make new friends. I'm glad I decided to go to Washington College and I couldn't see it any other way.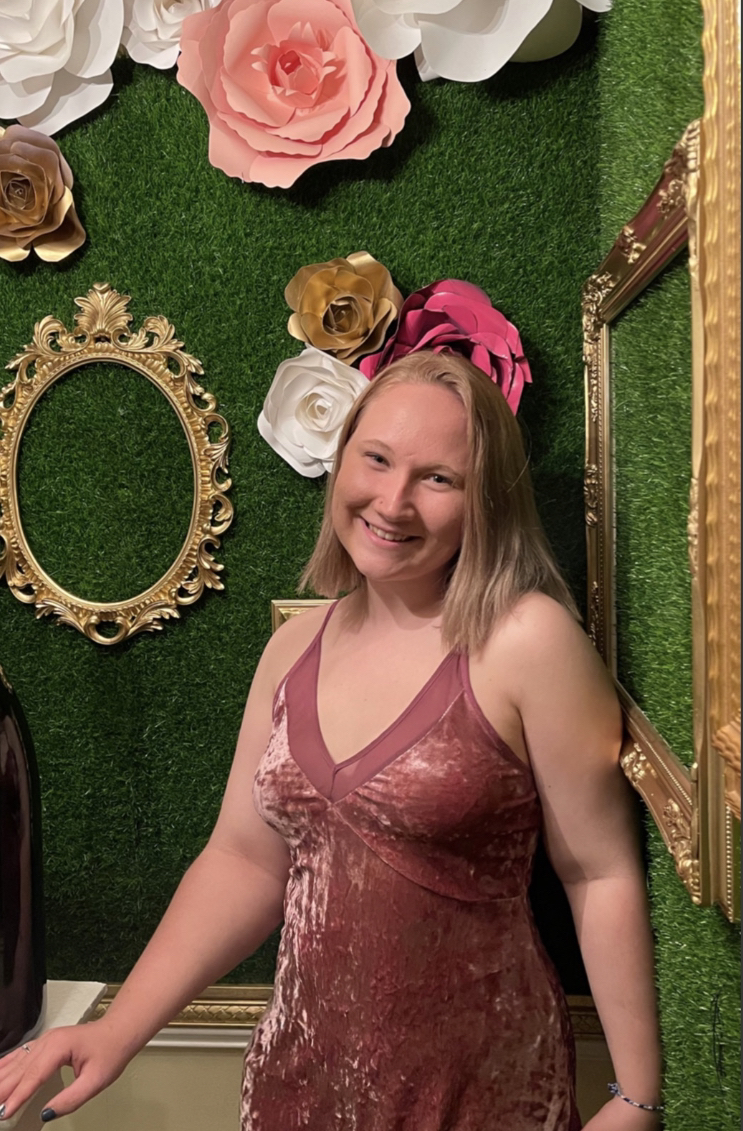 Andrea Petersen '23

Hometown: Matawan, NJ

Major: Psychology with a Behavioral Neuroscience concentration & Dance minor

Involvement: Zeta Tau Alpha Risk Reduction and Education Chairman, VP of Sho'Troupe, VP of Dance Club & VP of Psi Chi Honor Society in Psychology

The wide range of opportunities that WAC offers has helped me develop as a person and as a student. Being a student who is both interested in science and dance, going to a small liberal arts college allowed me to be a part of everything I could ever want to while also introducing me to new things.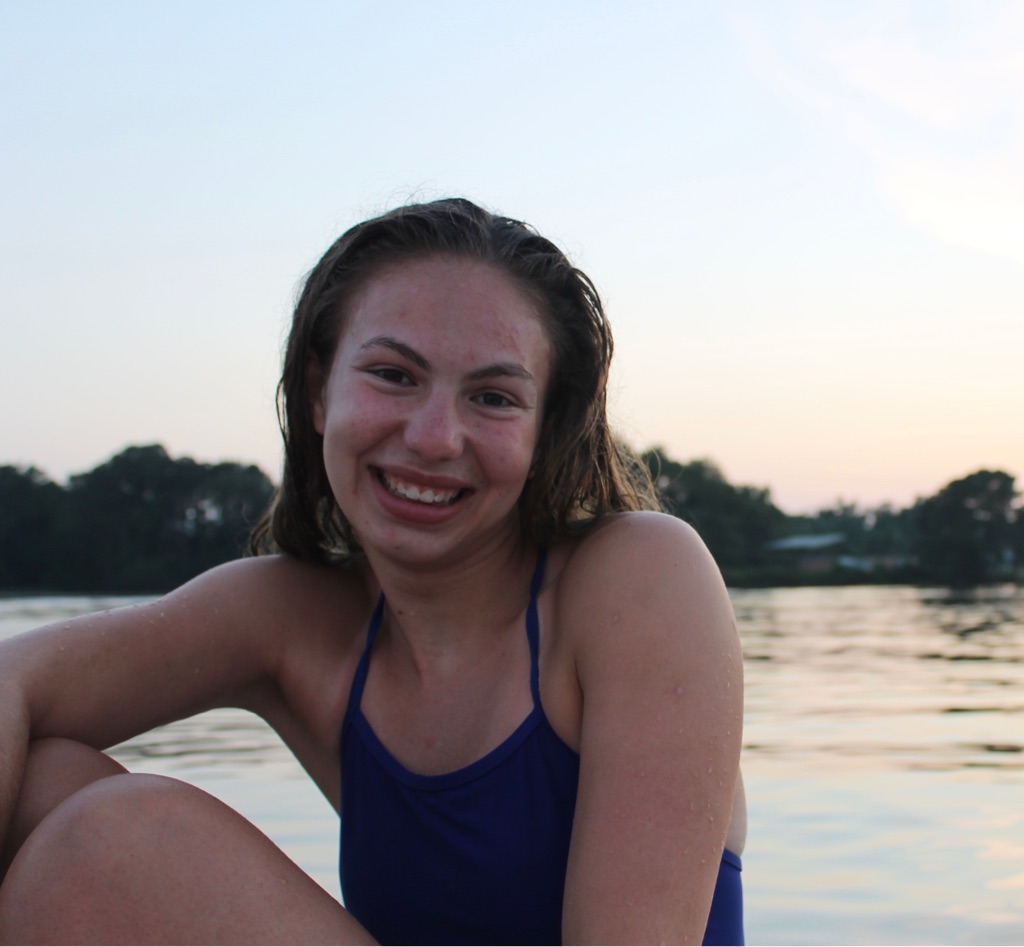 Kennedy Jones '24
Hometown: Fairfax, Virginia

Major: Environmental Science and Political Science Double Major
Involvemnet: Varsity Women's Swimming, Varsity Sailing, Presidential Fellow– Environmental News and Social Justice tracks, John S. Toll Science & Mathematics Apprentice, Student Environmental Alliance, SGA Senator
I chose Wac because I wanted to be a part of a close-knit community that would allow me to grow both inside and outside of the classroom. I love that my professors are passionate and want to help each and every student succeed.